Andrews AFB Airport Private Jet Charter
Charter to and from Andrews AFB Airport
About Andrews AFB Airport (ADW, KADW)
Located a few miles southeast of Washington, D.C., in Camp Springs, Prince George's County, Maryland, Joint Base Andrews, also known as Andrews AFB Airport, is a private use airport that serves 100% military aircraft operations. The airport features two asphalt and concrete runways (the third one was closed) and is owned and operated by U.S. Air Force. There are many aircraft and units on the base. Asking for permission prior to landing is a must.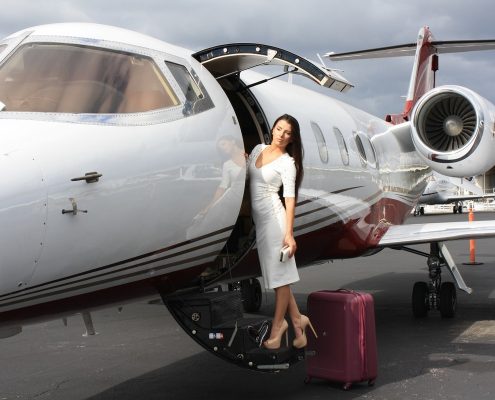 AIRPORTS NEAR ANDREWS AFB AIRPORT
ADW, Andrews AFB, Camp Springs, United States.
ANP, Lee, Annapolis, United States.
APG, Phillips AAF, Aberdeen, United States.
APH, Camp A P Hill, Bowling Green, United States.
BOF, Bolling AFB, Washington, Canada.
BWI, Baltimore/Washington International Thurgood Marshall Airport, Baltimore/Washington, United States.
BZS, Buzzards Pt S, Washington, United States.
CGE, Cambridge, Cambridge, United States.
CGS, College Park, College Park, United States.
DAA, Davison AAF, Fort Belvoir, United States.
DCA, Reagan Washington National, Washington, DC, United States.
DGN, NAF, Dahlgren, Norway.
EDG, Weide AAF, Edgewood, United States.
ESN, Easton, Easton, United States.
FDK, Frederick Municipal, Frederick, United States.
FME, Tipton AAF, Fort Meade, Haiti.
GAI, Montgomery County, Gaithersburg, United States.
GBO, Baltimore Greenbelt T, Baltimore, United States.
IAD, Washington Dulles International, Washington, DC, United States.
JPN, Pentagon Army, Washington, United States.
HOTELS NEAR ANDREWS AFB AIRPORT
Super 8 Camp Springs/Andrews AFB Area, 5151 Allentown Road, Camp Springs.
Clinton Suites Hotel LLC, 7800 Ferry Avenue, Clinton.
WEATHER FOR ANDREWS AFB AIRPORT
The location could not be found.