Scanning our network...
24/7 Customer support
Charter to and from Allegheny County Airport
About Allegheny County Airport (AGC, KAGC)
Situated 4 miles southeast of Pittsburgh, in West Mifflin, Pennsylvania, Allegheny County Airport is the fifth busiest airport in the state after Philadelphia International Airport, Pittsburgh International Airport, Lehigh Valley International Airport, and Harrisburg International Airport. Allegheny County Airport is open to public and owned by the Allegheny County Airport Authority. It was once the third-largest airport in the United States, albeit wasn't built to serve jet airliners. Located close to Monongahela Valley, Monroeville area, and South Hills, Allegheny County Airport is highly popular among both occasional tourists and business travelers.
The airport features two concrete runways and there are 70 aircraft based on the field, such as helicopters, jet airplanes, multi-engine airplanes, and single-engine airplanes. The aircraft operations include commercial, military, local general aviation, air taxi, and transient general aviation.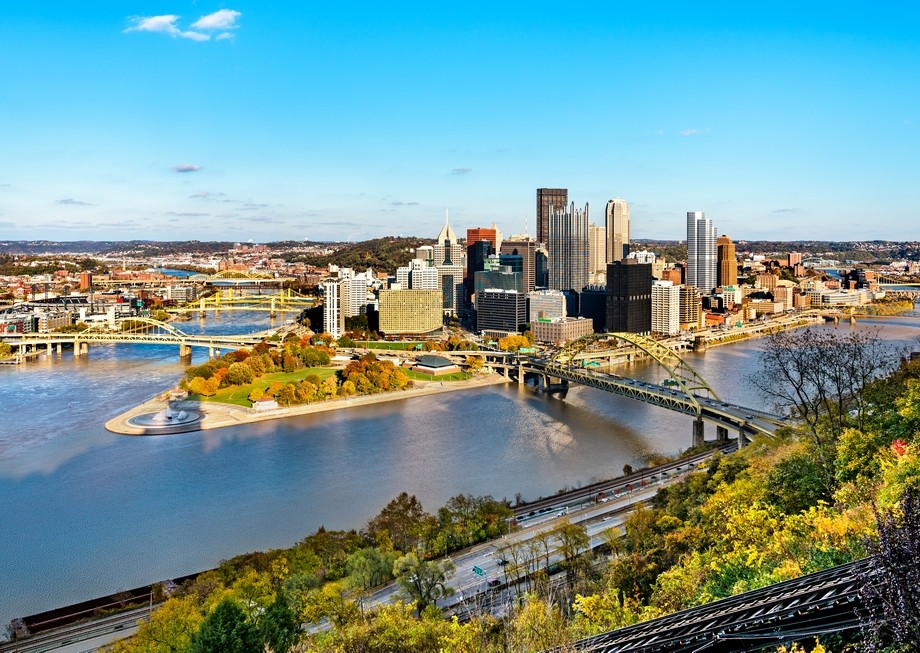 AIRPORTS NEAR ALLEGHENY COUNTY AIRPORT
AGC, Allegheny County, Pittsburgh, United States.
BFP, Beaver Falls, Beaver Falls, United States.
BSI, Blairsville, Blairsville, United States.
BTP, Butler County – Kenny Scholter Field, Butler, United States.
GWV, Glendale, Glendale, Zimbabwe.
HLG, Ohio County, Wheeling, United States.
IDI, ndiana County Airport (Jimmy Stewart Field), Indiana, PA, United States.
JST, Cambria County, Johnstown, United States.
LBE, Westmoreland County, Latrobe, United States.
MGW, Morgantown, Morgantown, United States.
OBT, Oakland/Coliseum Stat, Oakland, United States.
WAY, Greene County, Waynesburg, United States.
WSG, County, Washington, United States.
HOTELS NEAR ALLEGHENY COUNTY AIRPORT
Holiday Inn Express Hotel & Suites Pittsburgh West Mifflin, 3122 Lebanon Church Road, West Mifflin.
Econo Lodge Clairton, 1303 Clairton Boulevard, Jefferson Hills.
Hotel Parry, West 7th Avenue, West Homestead.
WEATHER FOR ALLEGHENY COUNTY AIRPORT