Charter Flight Cost Calculator — Price Out Your Flight
Get your instant charter quote
Excellent 5.0 out of 5

"I chose to fly Mercury Jets because they provide me with newer aircraft and handle ALL the aspects of my trip."
Rafael Esberard
CEO at AWM Interactive, Inc

"Pamela has provided me with a wide selection of aircraft, helped identify the best one and provided support throughout out the flight. Great aircraft, better service!"
Jennifer Ahumada
Sales Manager at – "Largent Fuels"
As Seen On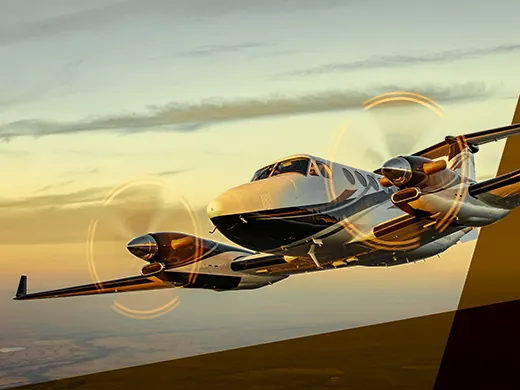 Turbo Prop
Travel with your family and friends in superb luxury.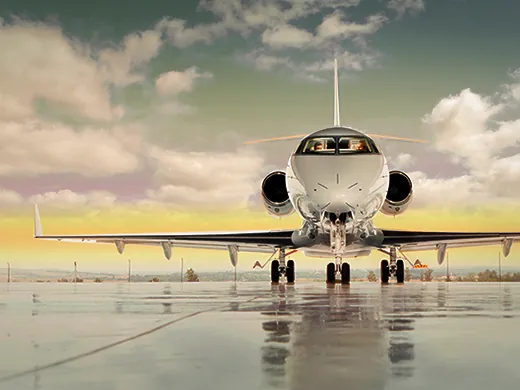 Light, Midsize, Heavy Jets
Travel the world in style.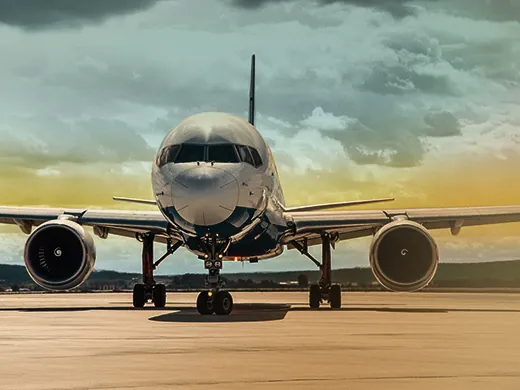 Large Group Charter
Easily transport your team, family, and friends in first-class comfort.
Mercury Jets' instant online booking tool enables customers to calculate in real-time the cost of a private charter flight to or from a destination anywhere worldwide. Fill out the form below to get a charter flight cost estimate and proceed with your booking of a private jet, or contact our charter consultants for hire assistance.
Charter Flight Cost Calculator
The cost calculator for charter flights is a handy tool that answers the question of how much a private jet charter costs in seconds. The cost calculator system calculates prices based on several parameters and more than ten years of history of charter flights. Online jet charter cost estimates are as close to the final price as possible, but our specialist will provide the final price during the final calculation.
The charter flight cost estimator is based on the information provided. Filling out the application form will not take much time, you will spend only a few minutes. Just enter all the data in the form, and you will get an instant calculation. The price of services is adjusted on a case-by-case basis.
If you want to determine the costs of an air charter service, you can use the charter flight cost calculator. This tool is exceptionally easy to use and only asks for the data you need to provide high-quality services. Our company is your reliable business partner, which approaches its work with maximum responsibility.
A few benefits of the private jet charter cost estimator include:
24/7 Access to Private Jets. Our business exists to provide clients with on-demand access to all private jets available for charter. After booking, if your travel plans change, our experienced charter professionals will coordinate seamless adjustments to your flight itinerary. Our online booking tool can be utilized to book flights in advance or on-demand up to a few hours before departure.
Aircraft Selection. With decades of experience in the private jet industry, our network covers the globe. We are passionate about providing our clients with an enjoyable, productive private charter experience.
Getting Started with Your Online Quote. Just input your departure and arrival destinations, dates, times, and a number of passengers to view available aircraft options and price out your flight in the form. For further assistance, call us at +1-212-840-8000.
Dare to Dream
We provide on-demand worldwide air charter solutions for your safety, comfort, and peace of mind.
Mercury Jets is your 24/7/365 Air Concierge for a complete variety of aircraft. Our global network of aviation partners lands in 5,000+ airports not serviced by commercial airlines, which is pure delight without the hassle.
How much does it cost to charter a private jet?
If you are going to charter a turboprop or executive light jet, you should pay from $1,300 to $3,500. Flying hour onboard a mid-sized or super-mid-sized jet costs between $3,200 and $6,500. Choosing a large jet for your luxury flights will cost you approximately $5,500 to $12,500 per flying hour. Private jet charter prices depend on several factors. The hourly rate varies depending on the aircraft type, range, and other parameters. This service is not "one size fits all," and calculations are made individually.
What goes into private jet charter costs?
The cost of renting a private jet consists of several components. Among them are landing and handling fees, which depend on the type of aircraft or airport, as well as paid flight time and fuel surcharges depending on the distance flown. Use the private jet flight price calculator and find the best business jet for your itinerary.
The private jet flight price calculator includes:
segment fees;
Federal excise tax;
meals;
boarding and airport taxes;
standard fuel prices.
The private jet cost estimator does not include:
taxes and fees outside the United States;
aircraft setup;
ground transportation;
individual meals on board;
fuel surcharges, if applicable.
How to use the private jet charter price calculator online?
The private jet flight cost calculator allows you to conduct a real-time pre-search for airplanes and charter flight quotes. You only need to enter your flight details and select the appropriate class of aircraft. The private flight calculator system has a straightforward and intuitive algorithm.
How do i know i have got the best price on a charter flight?
Our clients appreciate exclusive services and a personalized approach. We offer efficient premium services and are a leading provider of private jet charter services. The prices in our company depend on the number of points on the route, the length of stay or stay, and the equipment requirements of the aircraft chosen. After making a reservation in a few hours, the private jet will be ready to take you anywhere in the world instantly.
For your convenience, we provide a private jet calculator that you can use to calculate the cost of a private jet charter. The tool uses several options to get a private jet quote online results. If you would like one of our charter experts to calculate the exact cost, contact us at your convenience to discuss flight details and options.