Columbus Municipal Airport (CLU, KBAK) is located in Columbus, United States. Mercury Jets offers private jet charter services to and from Columbus, United States.
The location could not be found.
Get a Quick Quote for Columbus Municipal Airport, Columbus, United States private jet charter
About Columbus Municipal Airport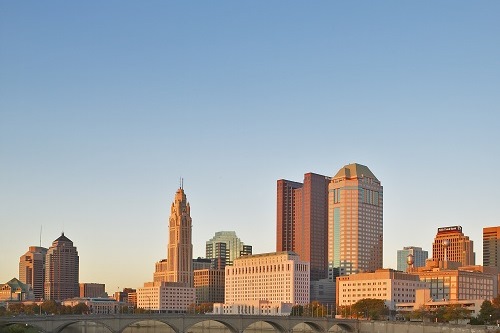 Nestled 3 miles north of the central business district of Columbus, Indiana, Columbus Municipal Airport is a public use airport in Bartholomew County. The airport is owned by the city of Columbus and covers an area of about 2,000 acres. There are also multiple facilities Columbus Municipal Airport provides, including two concrete surfaced runways in excellent condition. There are 77 aircraft based on the field of Columbus Municipal Airport, including single-engine airplanes, multi-engine airplanes, gliders airplanes, helicopters, jet airplanes, and ultralights. The major aircraft operations Columbus Municipal Airport provides are transient general aviation, air taxi, and local general aviation.
Airports near Columbus Municipal Airport within 70 miles
1. AID, Municipal, Anderson, United States.
2. BFR, Virgil I Grissom Muni, Bedford, United States.
3. BMG, Bloomington, Bloomington, United States.
4. CEV, Mettle Field, Connersville, United States.
5. CLU, Columbus Municipal, Columbus, United States.
6. CVG, Cincinnati/northern Kentucky, Covington, KY, United States.
7. FRH, Municipal, French Lick, United States.
8. GFD, Pope Field, Greenfield, Guyana.
9. HLB, Hillenbrand, Batesville, United States.
10. IND, Indianapolis International, Indianapolis, IN, United States.
11. MDN, Jefferson Proving Grd, Madison, United States.
12. MQJ, Merkez, Balikesir, Turkey.
13. OXD, Miami University, Oxford, Canada.
14. RID, Richmond Municipal Airport, Richmond, IN, United States.
15. SER, Freeman Municipal, Seymour, United States.
Hotels near Columbus Municipal Airport
There are no hotels near Columbus Municipal Airport within 70 miles
Travel Agencies near Columbus Municipal Airport
There are no travel agencies near Columbus Municipal Airport within 70 miles
Rent A Car at Columbus Municipal Airport
There are no rent a car at Columbus Municipal Airport within 70 miles