Empty Leg Flights to Chicago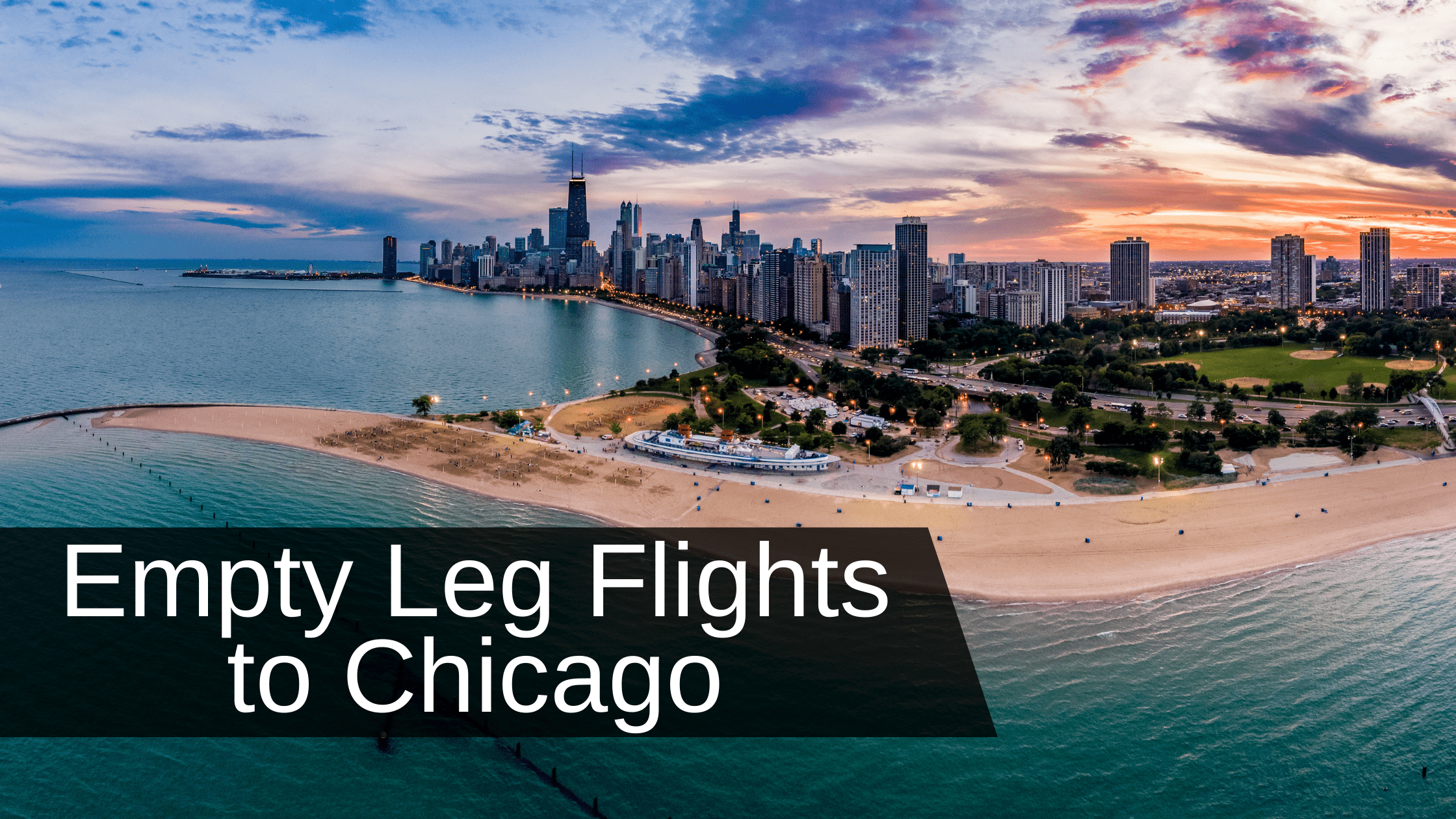 Chicago is one of the busiest tourist destinations and attracts travelers from all over the world to the U.S. state of Illinois. In addition, private jets are a common way to travel from state to state. What's more, thanks to the world-famous attractions, great vacation destinations, and popularity among private travelers, you have multiple prospects to benefit from empty leg flights.
Empty legs instant quote to/from Chicago
Scanning our network...
24/7 Customer support
When Do Empty Leg Flights Become Available to Chicago?
The empty leg system allows you to take advantage of all the benefits of private aviation with a clear price advantage. Simply put, these are flights made by a jet that returns to the airport after flying another. For example, with us, you can book
private jet Chicago
empty leg flights at a discount of about 75%.
For example, if the private jet was rented for a one-way flight, it is possible to book empty leg flights from Chicago. It does not matter how many passengers you may have on the plane.
What are the Benefits of Chartering Empty Leg Flights to Chicago?
With empty leg flights to Chicago, you can enjoy all the benefits of VIP service and fly comfortably to your destination. It allows you to focus on work or relax during your flight. Enjoy a cozy atmosphere, gourmet meals, and drinks. Empty Leg flight prices vary by destination. So enjoy a stress-free travel experience. To pick up an Empty Leg flight to/from Chicago, you need to contact our manager in any convenient way.
Airports Serving Chicago
The private jet may land closer to your desired destination than is possible with commercial flights. We offer immediate access to the most extensive inventory of empty leg flights to and from Chicago. Expanding your destination means opening up your itinerary to new destinations that were previously unavailable.
| | | |
| --- | --- | --- |
| Chicago Midway International Airport | MDW | On the southwest side of Chicago is one of the busiest airports in the country. |
| Chicago Executive Airport | PWK | PWK is 18 miles from downtown Chicago in Cook County. |
| O'Hare International Airport | ORD | It is 17 miles from the Loop business district. |
| Aurora Municipal Airport | AUZ | AUZ is a public airport 50 miles from downtown Chicago and 8 miles from the city of Aurora. |
| Gary/Chicago International Airport | GYY | It is located 25 miles from the Chicago Loop. |
Empty Leg Private Jet Charter Flights To Chicago
With access to 4,000 aircraft worldwide, Mercury Jets' empty leg search portal allows users to search for travel routes by custom departure and arrival locations, several passengers, dates and times, and aircraft. In addition, our dedicated charter representatives are available 24/7 to help you search for empty legs. To book a flight or speak to a representative, call us at +1 212 840 8000.