Lenawee County Airport Private Jet Charter
Charter to and from Lenawee County Airport
About Lenawee County Airport (ADG, KADG)
Situated close to US Route 223, 3 miles southwest of the city center of Adrian, in Lenawee County, Lenawee County Airport is a public use airport owned by the US state of Michigan. The airport is categorized by FAA as a local general aviation facility and is accessible by the road from Cadmus Rd. Lenawee County Airport lies close to a number of colleges and universities, such as the Adrian College and Siena Heights University, as well as a number of popular tourist destinations such as Michigan State University's Hidden Lake Gardens and the Irish Hills. Lenawee County Airport provides general aviation aircraft operations and features 50 aircraft, including ultralight, jet, multi-engine, glider, and single-engine. There are two asphalt and turf runways.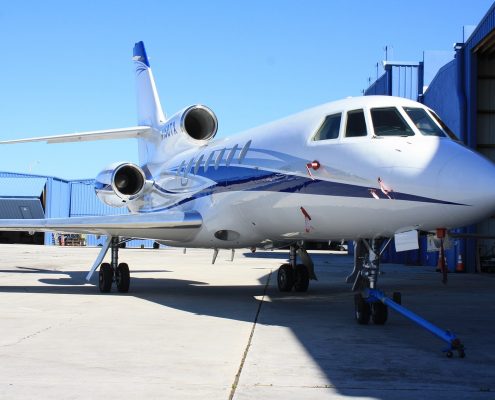 AIRPORTS NEAR LENAWEE COUNTY AIRPORT
ADG, Lenawee County, Adrian, United States.
ANQ, Tri-State Steuben Cty, Angola, United States.
ARB, Municipal, Ann Arbor, MI, United States.
BTL, WK Kellogg Regional, Battle Creek, United States.
DEO, Hyatt Regency H/P, Dearborn, United States.
DET, Detroit City, Detroit, United States.
DFI, Memorial, Defiance, United States.
DTR, Decatur Island, Decatur Island, United States.
DTW, Detroit Metropolitan Wayne County, Detroit, MI, United States.
FDY, Findlay, Findlay, United States.
JXN, Reynolds Municipal, Jackson, United States.
LAN, Capital City, Lansing, United States.
PTK, Pontiac, Pontiac, United States.
TDZ, Toledo, Toledo, United States.
TEW, Tohid, Tohid, Madagascar.
TOL, Toledo Express, Toledo, OH, United States.
YIP, Willow Run, Detroit, MI, United States.
YQG, Windsor, Windsor, Canada.
HOTELS NEAR LENAWEE COUNTY AIRPORT
Holiday Inn Express Adrian, 1077 U.S. 223, Adrian.
WEATHER FOR LENAWEE COUNTY AIRPORT
The location could not be found.