Private Jet Concierge Services
Elevate Your Travel Experience with Mercury Jets Concierge Services.
If you're looking for a luxurious and personalized travel experience, Concierge Services on private jets may be just what you need. Mercury Jets provide such services that cater to every aspect of a passenger's needs, from pre-flight assistance to in-flight and post-flight services, ensuring a seamless and enjoyable journey from start to finish.
Our team is available around the clock, 24/7, committed to delivering an exceptional level of service that is second to none.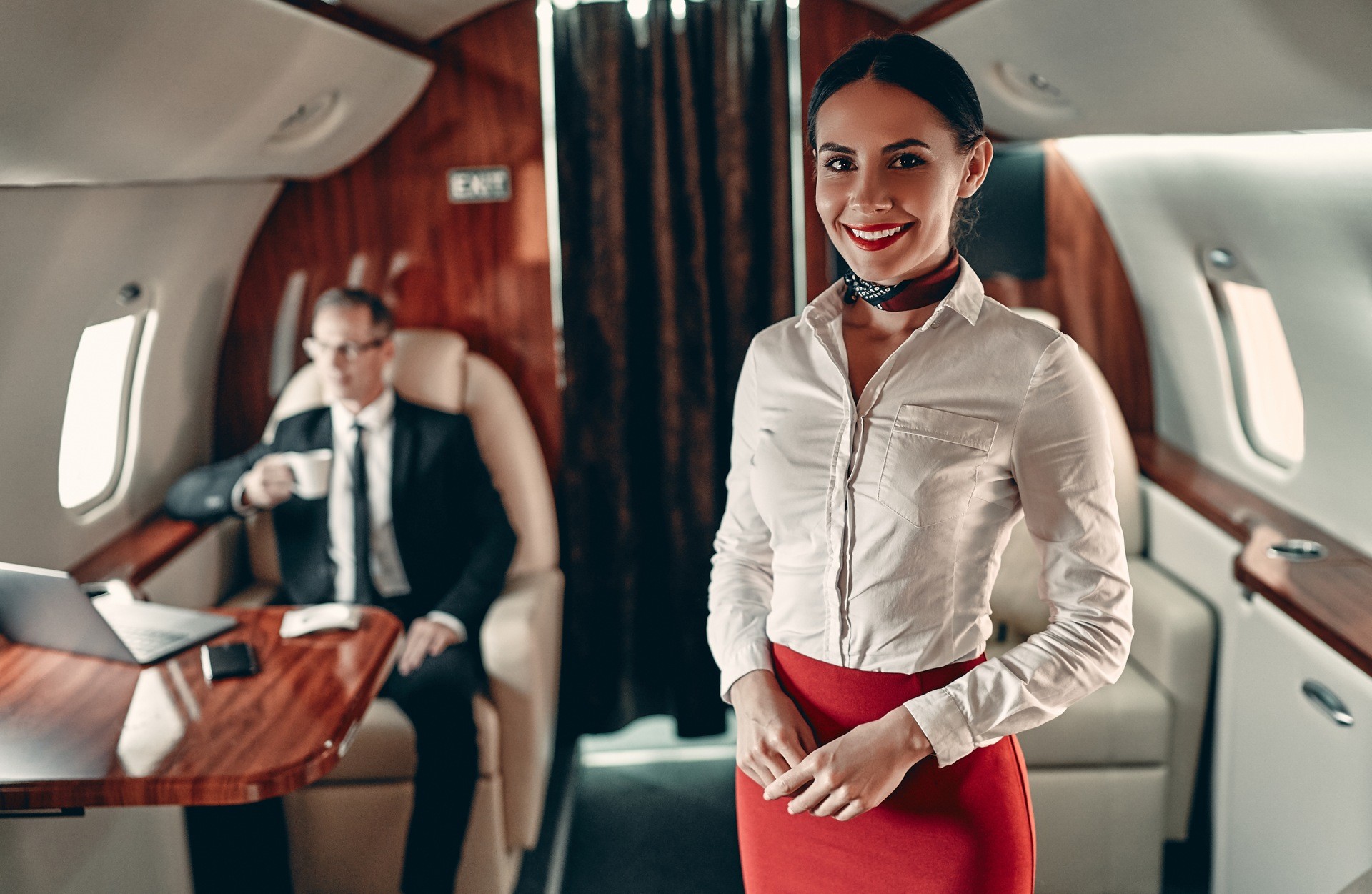 Get a Charter Quote on VIP Concierge Services
What is a Private Jet Concierge Service?
Private jet concierge services are about more than merely chartering a private jet; they're about providing a comprehensive, luxurious, and stress-free travel experience. At Mercury Jets we understand that their clients' time is valuable and strive to ensure that every aspect of their journey is meticulously taken care of.
Pre-flight assistance includes services such as itinerary planning, ground transportation, and baggage handling. Mercury Jets can help passengers book their flights and arrange ground transportation to and from the airport.
Additionally, they provide personalized services such as dedicated check-in counters, expedited security and customs clearance, and private lounges for relaxation before the flight.
Once on board, passengers can enjoy various in-flight services catering to their comfort and needs. Our company offers customized catering, meaning it may arrange gourmet meals tailored to your dietary needs and culinary preferences. This could include a variety of dining options such as vegetarian, gluten-free, and kosher. In addition, passengers will enjoy a selection of premium wines and spirits to enjoy during the flight. They can also arrange for rare and vintage wines to be served, for a truly unique experience.
We can provide tailored entertainment alternatives like personalized music playlists, movies, and TV shows to ensure a relaxing and enjoyable flight. Customers will also be provided with workspaces to ensure that they can stay productive and entertained during the flight.
Mercury Jets can provide dedicated flight attendants trained to provide personalized attention and service throughout the flight. They can assist with any requests or needs, including setting up a workspace or arranging for a massage. In addition, to guarantee a comfortable and restful flight, we can also supply a variety of comfort amenities like high-quality linen, pillows, and blankets.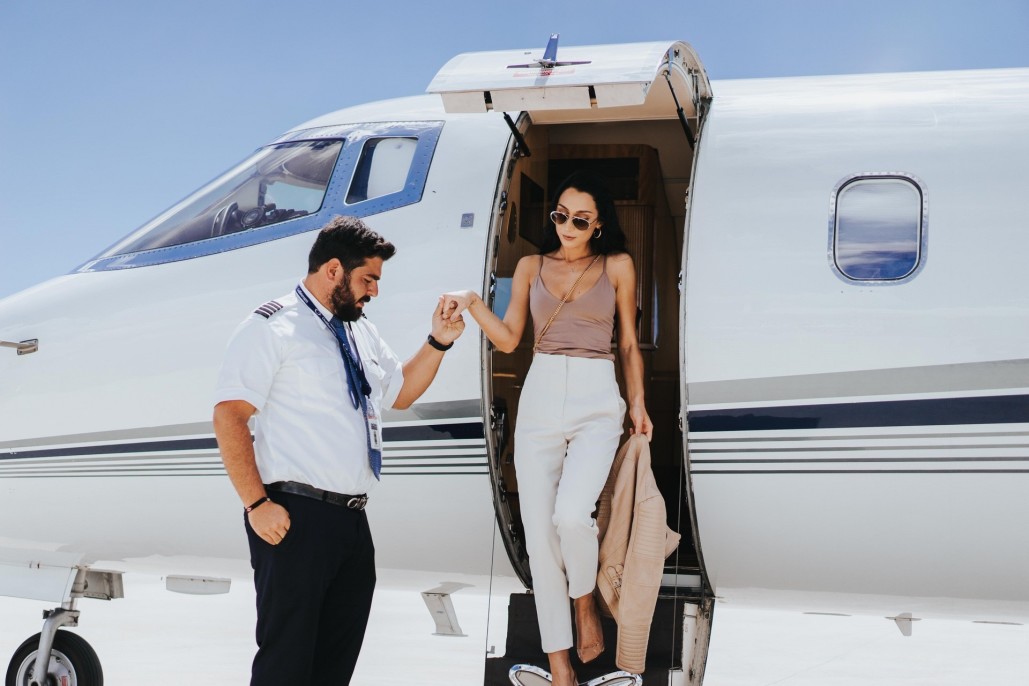 After the flight, Mercury Jets continue to provide assistance with services such as baggage handling, assisting in retrieving and transporting your luggage, and ensuring that it is handled safely and efficiently.
In addition, our company can arrange for transportation to your final destination, whether it's a business meeting or event. We can also provide on-ground support, such as airport transfers and parking assistance and help plan your travel itinerary, considering your preferences and scheduling needs, so you can make the most of your time at your final destination.
Mercury Jets can help with special requests, such as sourcing rare wines or arranging private tours of popular destinations, so you can experience your destination's best. Moreover, in case of last-minute changes or emergencies, our qualified team of professionals can provide on-demand assistance to help you navigate any challenges or unexpected situations, ensuring that your travel experience remains stress-free and enjoyable.
Benefits of Mercury Jets Concierge Services
The benefits of Concierge Services provided by Mercury Jets are numerous. For one, passengers can expect a seamless and hassle-free travel experience, with personalized services that cater to their individual needs and preferences.
Additionally, our company saves time by providing streamlined services that minimize waiting times and ensure a smooth and efficient travel experience. And finally, passengers can enjoy enhanced comfort and privacy with amenities such as fine dining, high-quality bedding, and private lounges.
Mercury Jets is one of the leading providers of private aviation services, offering a range of concierge services to its clients. Concierge Services with Mercury Jets can provide a luxurious and stress-free travel experience, allowing you to focus on enjoying your trip.
Factors Affecting the Cost of Concierge Services
The cost of Concierge Services can vary depending on several factors, including flight distance, aircraft type, number of passengers, services required, destination, and seasonal demand. Therefore, it's important to discuss your specific requirements with our specialists to receive an accurate estimate of the cost.
In conclusion, Mercury Jets provide a luxurious and personalized travel experience that caters to every aspect of a passenger's needs. Whether you're traveling for business or pleasure, our company ensures a smooth, seamless, and enjoyable travel experience from start to finish.