5 Heavy Private Jets for On-Demand Charters to/from Miami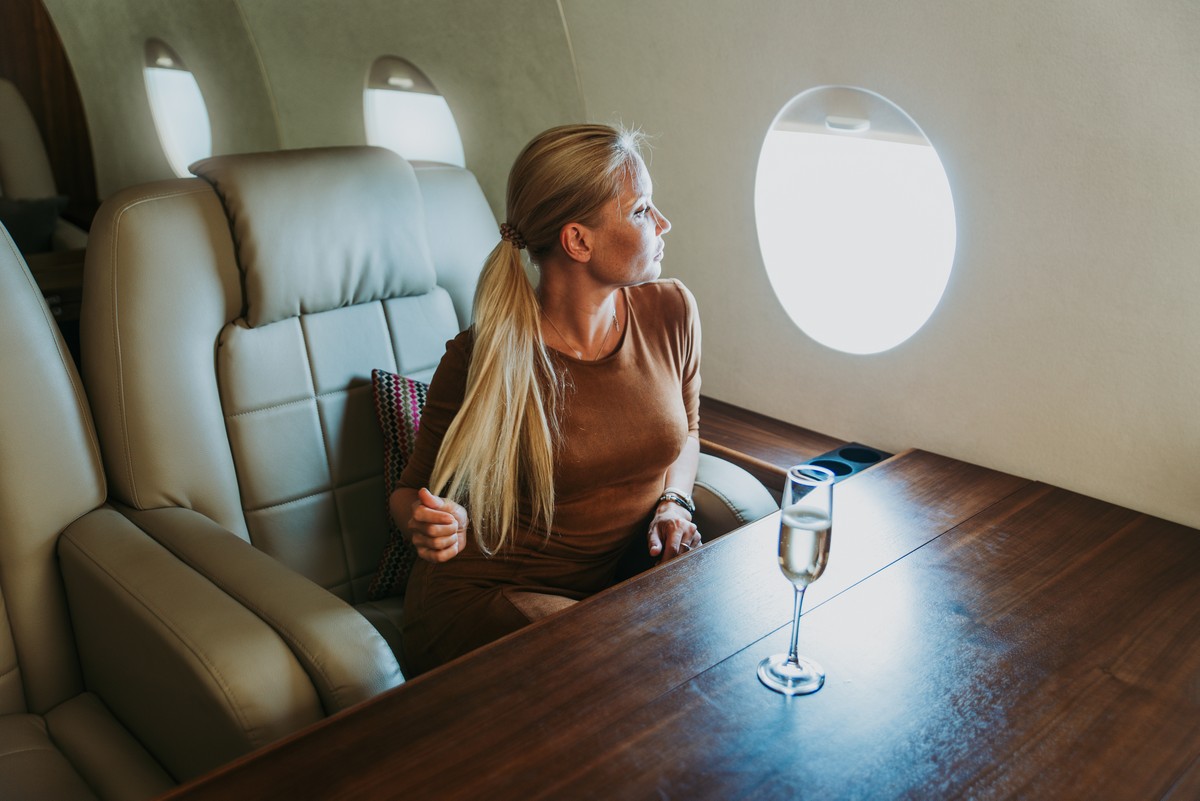 Miami is a colorful, vibrant city and the economic and financial center of South Florida. Located just east of Miami on Biscayne Bay, PortMiami is known as the "Cruise Capital of the World." Leisure travelers enjoy South Beach for its trendy nightspots, upscale restaurants, and art-deco architecture.
Our private charter clients enjoy immersing themselves in the diversity of Miami's Arts and Culture scene at Wynwood Arts District, Pérez Art Museum Miami (PAMM) and the Adrienne Arsht Center for the Performing Arts. Art Basel is an annual festival that draws artists, collectors, and enthusiasts from around the world.
The Phillip and Patricia Frost Museum of Science features a three-level Aquarium that displays Florida's abundant ecosystems, from mangroves to the colorful coral reefs of the Florida Reef Tract. The museum also features a 250-seat planetarium with an 8k projection. Just a few miles from Miami, the city of Coral Gables is home to Fairchild Tropical Botanic Garden, a stunning 83-acre botanic garden with rare collections of colorful tropical plants and cactus from around the world.
Here are five of our popular private jet charter routes matched with some of the fastest, most versatile Heavy jets available for your charter to Miami.
Distance: 954 nautical miles (1,099 miles)
Flight Time: 2 hrs 32 min

Gulfstream G650
Maximum Speed: 0.925 Mach
Maximum Range: 8,053 nautical miles
Passengers: up to 19
Baggage Capacity: 195 cu ft
Gulfstream's G650, the fastest jet in Gulfstream's fleet, can travel at nearly the speed of sound. Combined with a remarkable range, this jet offers the ultimate private charter experience. The G650's cabin can be configured to accommodate up to 19 passengers and has sleeping accommodations for up to 10.
The G650 has sixteen panoramic windows that allow sunlight in the cabin. The G650 is a favorite amongst private charter clients who value performance and maximization of usable cabin space in a well-appointed cabin.
2. Private jet charter Austin to/from Miami
Distance: 957 nautical miles (1,102 miles)
Flight Time: 2 hrs 20 min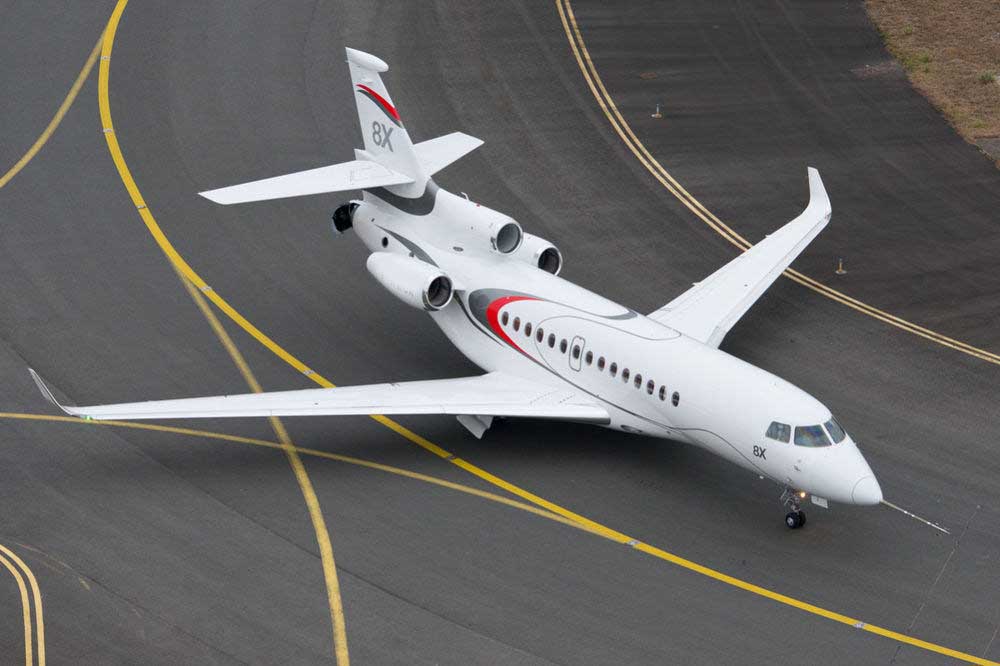 Dassault Falcon 8x
Maximum Speed: Mach 0.80
Maximum Range: 6,450 nautical miles
Passengers: up to 8
Baggage Capacity: 1,695 cu ft
The Dassault 8x offers the most extended range in the Falcon family and is one of the fastest and most requested jets in its class for private charter clients. The Dassault 8x includes a forward cabin configuration, a four-place double club; a mid-cabin configuration; a four-place conference group, opposite a credenza; and an aft cabin configuration with a three-place divan opposite a three-place divan. Other amenities include the latest FalconCabin HD+ cabin management system.
Distance: 2,241 nautical miles (2,581 miles)
Flight Time: 4 hrs 45 min


Cessna Citation Hemisphere
Maximum Speed: Mach 0.90
Maximum Range: 4,500 nautical miles
Passengers: Up to 12
Baggage Capacity Volume: 112 cubic meters
Whether your private charter flight requires productive spaces for business meetings or space for relaxation, the Citation Hemisphere has a three-zone cabin configuration that provides the most generous space in its class.
The Citation Hemisphere cabin is designed for passenger comfort with oversized seating and large windows that let natural light into the cabin while offering spectacular views from 35,000 feet. Charter clients can select from six interior cabin design options inspired by the Old World with earthy organic textures and inviting warm or cool color palettes.
Distance: 1,041 nautical miles (1,199 miles)
Flight Time: 2 hrs 40 min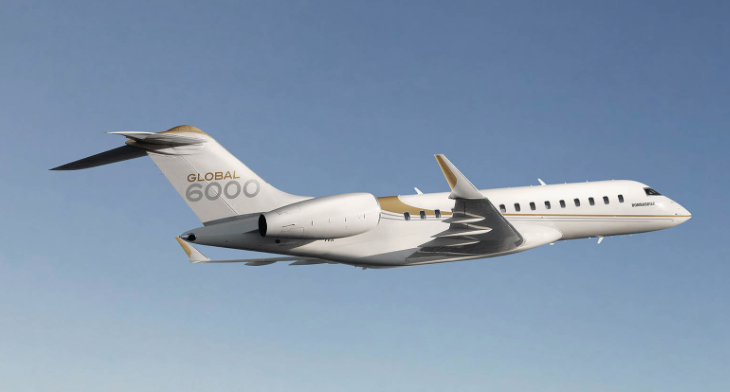 Bombardier Global 6000
Maximum Speed: 478 knots
Maximum Range: 3,500 nautical miles
Passengers: up to 12
Baggage Capacity: 112 cubic ft
With a cruise speed of 564 miles per hour, the Bombardier Global 6000 can fly at a maximum ceiling of 51,000 feet, higher than the altitude flown by most commercial airliners. The Global 6000 can be configured with three seating areas, each with three windows. Large windows are also used between the forward and mid-cabin seating sections and the aft lavatory.
Bombardier's design enhancements include hardwood flooring in the galley to seats designed to naturally fit the shape of the human body with higher armrests. Private charter clients also enjoy the Global 6000's intuitive cabin management system with wireless access to a large media bay for watching presentations, live streaming video, or displaying documents onto the largest high-definition TV monitors available in its class.
Distance: 1,709 nautical miles (1,969 miles)
Flight Time: 3 hrs 43 min

Embraer Lineage 1000
Maximum Speed: Mach 0.82
Range: 4,600 nautical miles
Passengers: up to 19
Baggage Capacity: 127 cu ft
An on-demand private jet charter to Miami will be an unforgettable experience in the Embraer Lineage 1000. This heavy jet can accommodate up to 19 passengers in a cabin that can be configured to suit the requirements of any charter. Embraer's efficient design divides the cabin space into five sections with an optional bedroom. The jet has plenty of baggage capacity and a walk-in cargo area. The jet's enhanced performance features extend to the cabin with an enhanced noise reduction system that allows pilots to monitor and control noise, enhancing passenger comfort.
Mercury Jets has immediate access to the largest number of jets on the market, so if you need to travel tomorrow or next month, we've got you covered. By offering white-glove concierge service, we ensure our clients are provided with the best available jet options to suit their travel requirements. We also offer an option for concierge services to and from the airport in each city so you can spend time and enjoy what matters most to you.