7 Reasons Why Millennials Value On-Demand Private Jet Charters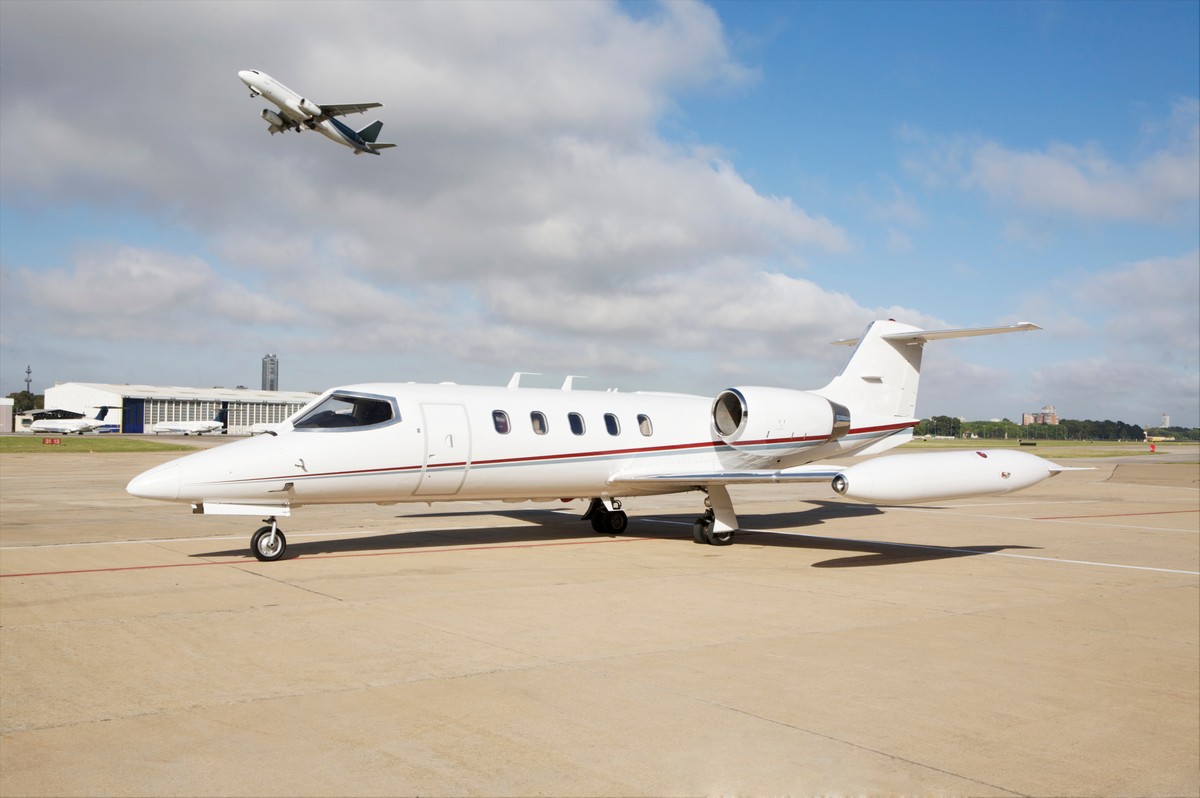 Gen Y, more popularly known as the Millennial generation, represents a diverse subset of the U.S. population that includes more than 83 million people born between 1982 and 2000. As this tech-savvy generation comes of age, they represent more buying power than any previous generation.
As 2020 heralds in a New Year, economists predict the purchasing power of Millennials will surpass that of Baby Boomers to $1.4 trillion.
To understand the growing economic success of Millennials and the fast-evolving technology platforms they are intertwined with, you only need to take a glimpse into the recent past to understand how far technology has come and its potential to rapidly reshape industries, including the on-demand private charter industry.
For example, an iPhone held in the palm of a Millennial today to purchase travel has about 100,000 times the processing power of the computer that landed mankind on the moon only 50 years ago. That processing power has completely revolutionized how goods and services are accessed.
The new sharing economy is ruled by a Millennial mindset that values experiences over ownership and this applies directly to travel. With greater access to travel than ever before, travel experiences are at the top of the list of Millennial priorities.
How are on-demand private jet charter companies meeting the expectations of Millennials?
The most successful companies at attracting this fickle consumer group have business models that cater to the Millennial "work smarter, not harder" mindset. The on-demand private jet charter industry model caters to the expectations of Millennials in ways that commercial airlines and other private jet charter providers don't. Here's how:
Individualized service: With unprecedented access to services, Millennials are bypassing companies with a "one-size-fits-all" approach to customer service for more personalized services geared toward providing the most efficient solution for the allocation of their hard-earned spending capital. On-demand private jet charterers offer relationship-based customer service with a single point of contact throughout the entire chartering process. This personalized service means a professional charter agent remembers client preferences; they aren't just stored in a computer database.
Technology: environmentally friendly design and intuitive digital interfaces
Millennials grew up with technology and they expertly use it to their advantage. Flying private aligns with the Millennial "work smarter not harder" mindset in addition to a wise concern for enjoying the environment while limiting its impact on it. They appreciate the experience of private flying because business jets represent the pinnacle of aviation technology. Business jet designs maximize travel time and limit environmental impact with fuel-efficient advanced engines that allow jets to fly faster and farther while reducing noise and emissions.
Aircraft cabins are designed to enhance the experience of private flying. Large windows allow natural lighting to flow throughout the cabin and hand-crafted seating maximizes space for comfort and utility. Some of the most popular cabin features Millennials enjoy (besides the catering, of course) are uninterrupted Internet access, unlimited digital entertainment options, and intuitive cabin management systems with controls thoughtfully placed throughout the cabin.
Options: Access to the largest pool of jets available for charter
On-demand private jet charter companies have access to all available private jets for charter, allowing maximum flexibility for Millennials to experience a broader range of technology through access to more jets than offered by other companies with limited models to choose from.
Convenience: Instant access to in-depth knowledge
Millennials know there is untold value in the ability to find information instantly because research is a time-intensive endeavor. With on-demand private charters, they have immediate access to one of the highest levels of personalized customer service in the private jet industry, far removed from the broad-brush customer service provided in the call centers of commercial airlines. On-demand private jet charter professionals ensure the right jet is booked for each client's private charter needs.
No commitments: No contracts or long-term obligations
Millennials like to keep their options open and tend to be averse to commitment. A commitment-free arrangement is one of the most popular benefits of on-demand private jet charters. Millennials can enjoy contract-free access to private flying without the long-term commitments and obligations associated with full ownership, fractional ownership, and jet cards.
Flexibility: More ways than one to access private jets
With on-demand private charters, Millennials have more flexibility with how they choose to access private jets. This includes taking advantage of deals on empty legs; routes with an empty return flight or outbound of an already–booked trip. Empty legs become available when an operator has booked the aircraft to fly only one way and they need to bring that aircraft back to its original location or home base.
On-demand private charters also offer ridesharing for flying private with companions or other passengers, which frees them from the frustration of navigating complex airline booking tools with prices that seem to increase with each click of the mouse.
Environmental responsibility: Eco-friendly design and manufacturing
The on-demand private jet charter model contributes to environmentally friendly practices through the efficient utilization of existing jets available for charter.
Manufacturers also design and produce modern business jets with sustainable, eco-friendly practices, which has resulted in jets equipped with engines that create less noise and produce fewer emissions than ever before.
French-based Dassault Aviation applies this eco-design concept throughout the entire life cycle of their aircraft, from the mining of raw materials to production, from in-service operation to end of service and recycling.
Choose the on-demand private jet chartering experience
The experience of chartering a private jet should be almost as rewarding as the experience of private flying. On-demand private jet charter companies are designed to exceed Millennials' expectations throughout the entire chartering process, from personalized service with instant quotes with the best value for each client's charter requirements, to touchdown at the final destination.