A Miami Getaway: How to Charter an On-Demand Private Jet Flight to Paradise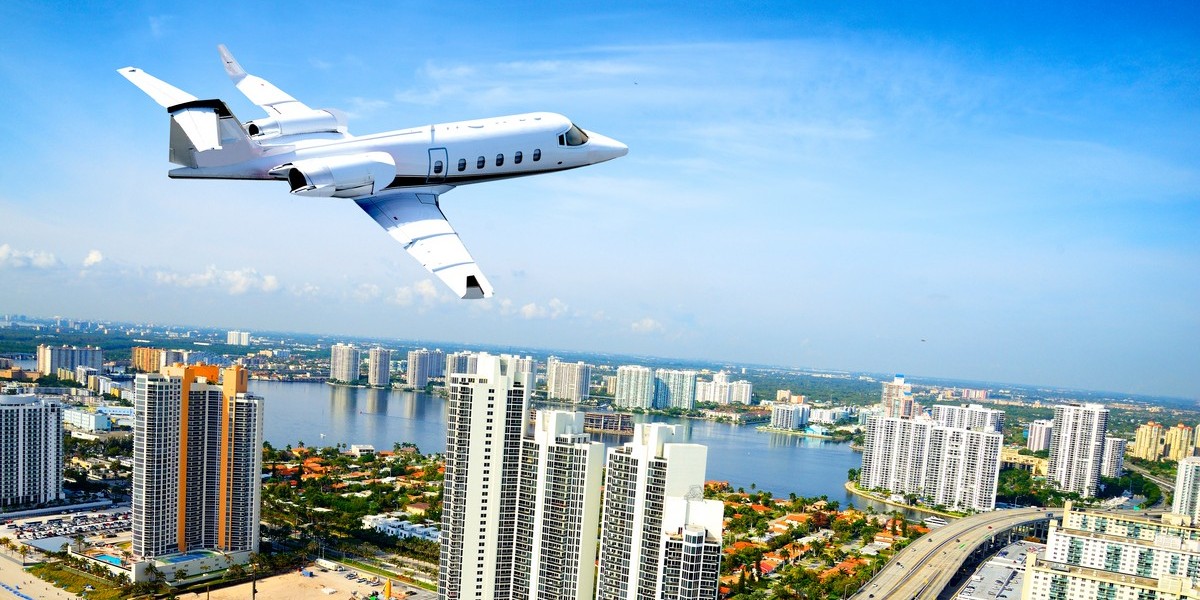 For many leisure travelers with busy work schedules, private jets make it possible to be able to take a quick getaway. With the many conveniences of private jets, travelers can spend more time enjoying the destination.
One of the most popular getaway destinations is Miami, Florida. Miami is a colorful, vibrant city and the economic and financial center of South Florida. Located just east of Miami on Biscayne Bay, PortMiami is known as the "Cruise Capital of the World." Leisure travelers are attracted to the glamour of South Beach and its trendy nightspots, upscale restaurants and art-deco architecture.
Our private charter clients also enjoy immersing themselves in the diversity of Miami's Arts and Culture Scene at Wynwood Arts District, Pérez Art Museum Miami (PAMM), Adrienne Arsht Center for the Performing Arts and Art Basel, a festival that draws artists, collectors, and enthusiasts from around the world to Miami each year.
The Phillip and Patricia Frost Museum of Science features a three-level Aquarium that displays Florida's abundant ecosystems, from mangroves to the colorful coral reefs of the Florida Reef Tract. The museum also features a 250-seat planetarium with an 8k projection.
Just a few miles from Miami, the city of Coral Gables is home to Fairchild Tropical Botanic Garden, a stunning 83-acre botanic garden with rare collections of colorful tropical plants and cactus from around the world.
Mercury Jets has access to the largest number of jets for charter to Miami
Mercury Jets has immediate access to the largest number of jets on the market. If you want to plan a getaway trip tomorrow or next month to Miami, we've got you covered. By offering white-glove concierge service, we ensure our clients are provided with the best available jet options to suit their travel requirements. We also provide an option for concierge services to and from the airport in each city so you can spend time and enjoy what matters most to you.
Maximize everything flying private has to offer
Here are a few essential details that represent the advantages of flying private, from aircraft performance to design aesthetics. Keep these details in mind when you are chartering your flight:
Aircraft range
The distance between your originating city and your destination is an essential factor in determining the class of jet required to fulfill your charter. Most private jets can typically fly non-stop for 1,500 miles, efficiently covering shorter domestic routes while heavy jets have the most extended range of private jets and are designed to fly transcontinental flights non-stop with the greatest number of passengers.
Passenger count
Versatile seating configurations can be matched to suit the specific purpose of your flight.
Key performance features
Private jets have several key performance advantages over commercial aircraft.
Speed is the ultimate time-saver and a primary reason why private charter clients fly private.
Private jets have access to significantly more airports than commercial jets.
A rate of climb is used to describe how fast a jet can reach its cruising altitude. The quicker the rate of climb, the faster your jet will reach its cruising altitude and the smoother your ride will be. Your jet will also burn fuel more efficiently at its cruising speed.
Private jets offer passengers ultimate luxury and unsurpassed comfort, from oversized windows that allow natural light into the cabin, seating configurations for conducting meetings effectively and private areas for relaxation.
Cabin design: A well-designed cabin enhances the passenger experience, from comfortable leather seating to the use of natural materials, textures and color palettes. These features help to ensure a comfortable flight, so passengers arrive well-rested at their destination.
Competitive pricing is essential
When booking your private jet charter, you should receive the best possible pricing for your flight. On-Demand charter providers have access to the largest number of private jets for charter and offer concierge service to ensure clients are provided with competitive pricing for jet options that are selected specially to suit detailed travel requirements and accommodate guests.
Ground transportation
Charter providers offer ground transportation as a courtesy should you require transportation to and from the airport.
Real-time quotes
The Mercury Jets team will help you locate the most suitable aircraft for your needs, verify compliance with the strictest regulations and will plan your flight from its origin until you safely arrive at your destination. We value your time and budget – a feature that provides us with many returning customers.