Private Jet Charter Austin to Miami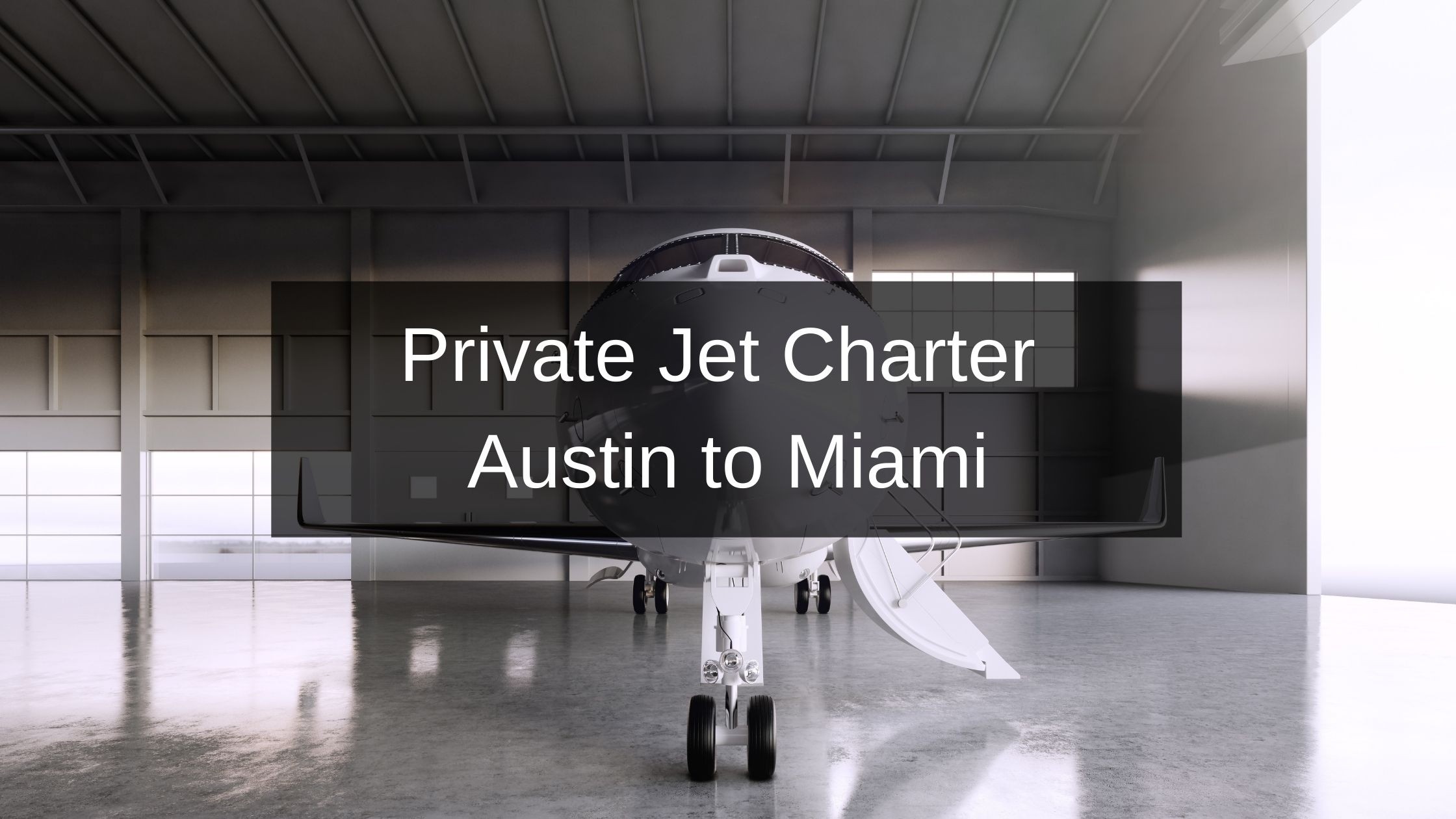 Mercury Jets provides on-demand private jet charters from Austin to Miami.
Located in South Florida, Miami is a top destination for private jet travelers. A tropical destination with warm weather and sunshine year-round, Miami draws leisure travelers from Austin with its stunning turquoise beaches and a blend of cultures that bring the vibrant city to life. Foodies enjoy a feast of flavors that reflect the city's multiculturalism.
Miami is also a thriving hub for international business. Business executives enjoy quick access from the city's airports to Brickell Avenue, one of the city's busiest financial centers.
Austin to Miami Private Jet Charter Flights, Prices, and Options
Excellent 5.0 out of 5
Top Attractions in Miami:
Art Deco Historic District;
Bayside Marketplace;
Everglades National Park;
Key Biscayne and Bill Baggs State Park;
Jungle Island;
Little Havana Food and Walking Tour;
Miami Beach;
Miami Beach Botanical Garden;
Miami Children's Museum;
Miami Seaquarium;
Phillip and Patricia Frost Museum of Science;
South Beach Cultural Food and Walking Tour;
Vizcaya Museum & Gardens;
Wynwood Walls;
Zoo Miami.
When booking your private air charter service from Austin, five airports  serve the Miami:
Miami International Airport (MIA) is the primary airport in the area and eight miles from downtown.
Miami-Opa Locka Executive Airport (OPF) is 11 miles north of downtown Miami.
Fort Lauderdale-Hollywood International Airport (FLL) is 25 miles from Miami.
Pompano Beach Airpark (PMP) is 37 miles from Miami.
Fort Lauderdale Executive (FXE) is 34 miles from Miami.
Airport Distances and Flight Times from Austin to Miami
Private Jet from Austin (AUS) to Miami
Destination Airport
Airport Code
Distance (Nautical Miles)
Miles
Estimated Flight Time
Midsize
Light
Miami International Airport
MIA
956
1,102
1 hr

59 min

1 hr

59 min

Miami-Opa Locka Executive Airport
OPF
955
1,100
1 hr

59 min

1 hr

59 min

Fort Lauderdale–Hollywood

Intl. Airport

FLL
958
1,104
1 hr

59 min

1 hr

59 min

Fort Lauderdale Executive Airport
FXE
954
1,100
1 hr

58 min

1 hr

58 min

Pompano Beach Airpark
PMP
957
1,102
1 hr

59 min

1 hr

59 min
Distances and flight times shown in the charts above should be considered as estimates only. One (1) nautical mile is equal to 1.1508 statute miles.
Most Popular Aircraft to Fly Between Austin and Miami
A private jet charter from Austin and a private jet charter to Miami, flights typically operate using midsize or light aircraft:
Midsize jet options for private charters from Austin to Miami include the Hawker 850XP, Bombardier Learjet 60, and Gulf stream G100.
The Hawker 850XP is the business jet of choice for our clients who are looking for a combination of performance and comfort. The 850XP is configured with club-style side-by-side seating for up to nine passengers.
Bombardier's Learjet 60 is known as one of the most reliable jets in its class. This jet is an ideal option for up to eight passengers. The Learjet 60 can climb at 6,000 feet per minute to reach a comfortable cruising speed of up to 513 mph.
The Gulfstream G100 cabin configuration is designed with enjoyable, productive conversations in mind. The G100 is a cost-efficient option that offers performance and comfort with plenty of space for families or business groups for the Austin to Miami route.
Midsize jets typically include digital entertainment, a galley, and Wi-Fi for in-flight entertainment.
Light jet options popular with our clients include the Cessna Citation M2, Learjet 75, and Embraer Phenom 100.
The Cessna Citation M2 is considered an entry-level business jet but it's a favorite jet of private fliers who are seeking a balance between economy and comfort on the nonstop charter flight from Austin to Miami.
A member of Bombardier's line of top-performing business jets, the Learjet 75 offers charter clients a combination of speed, range, and comfort. The Learjet 75 seats up to nine passengers and features a flat floor for more legroom, a state-of-the-art cabin management system, and a cruising speed of Mach 0.80.
Private jet charterers enjoy the efficient performance of Embraer's Phenom 100. Comfortable seating for seven passengers and built-in technology enhance the business jet's pleasant cabin environment.
Light jets typically include digital entertainment, a galley, and Wi-Fi for in-flight entertainment.
In conclusion, Miami is one of the most popular Florida destinations for private jet charters from Austin. Turquoise beaches, year-round sunshine, and dozens of green spaces attract leisure travelers from Austin for weekend getaways and extended vacations with family and friends.
How much does a private jet cost from Austin to Miami?
The estimated cost of a private jet from Austin to Miami (one-way) is as follows:
Light jet: starting at $ 19,550.
Midsize jet: starting at $ 23,520.
Super midsize jet: starting at $ 27,600.
Choose Mercury Jets
Mercury Jets' on-demand white-glove charter coordinators can assist you in choosing your preferred aircraft. To book a flight, call +1 212-840-8000 for our charter department. Mercury Jets offers an instant quote request. Submit your request here to price out your flight immediately.