Chartering a Private Jet for Group Travel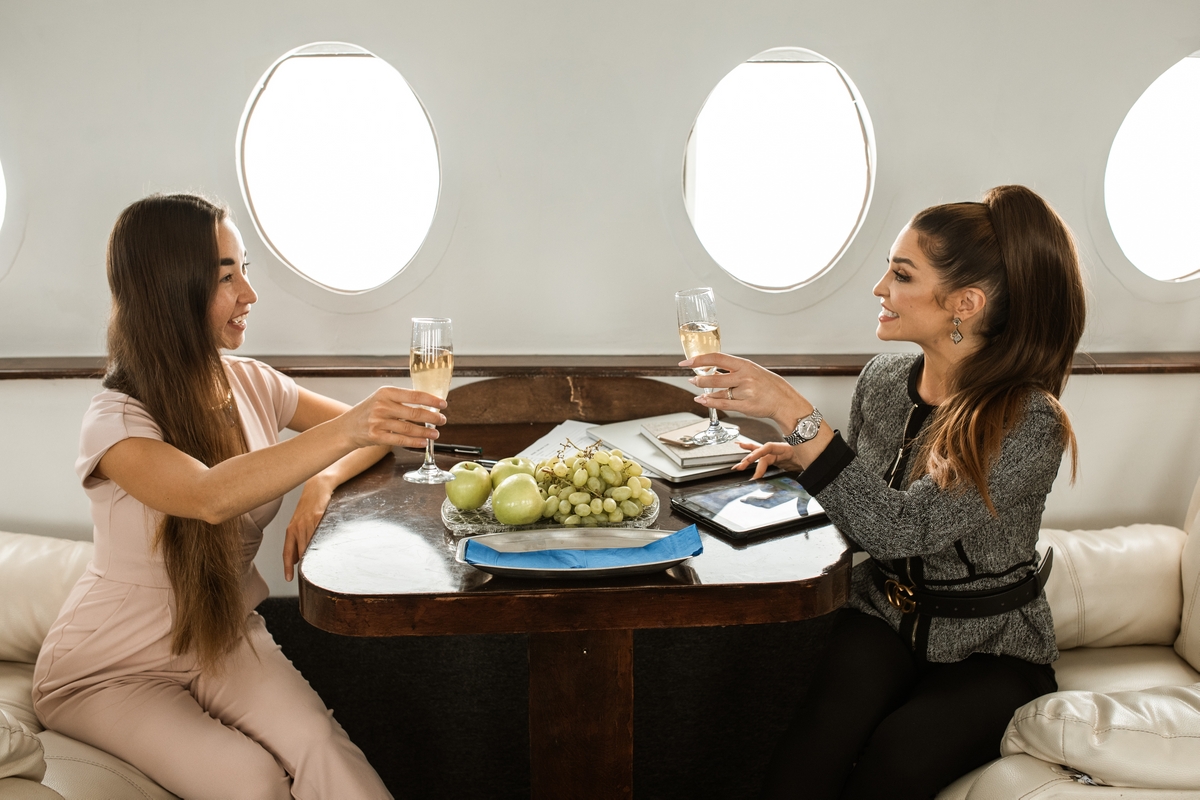 Mercury Jets specializes in private jet charter flights for group travel. Private jets for larger groups utilize aircraft with spacious configurations designed for the specific purpose of your charter flight.
Private jet charters can be arranged for large groups, including:
College tours
Conferences
Corporate and incentive group flights
Destination weddings
Family vacations
Musicians/bands on tour
Music festivals
Global sporting events
Sports teams
Contact our professional charter coordinators or use our flight search tool below to receive an instant estimate for a private charter for your group travel.
Charter a private jet for your group
Group air charters offer the maximum benefits of private air charters for your group, including:
Private use of the aircraft for your group
Nonstop flights directly to and from destinations
Aircraft specifications can be matched to budget and group size, ranging from economy to VIP configurations
From gourmet snacks to a full sit-down meal prepared by a private chef, we can arrange any catering you desire for your group charter
24/7 dedicated client support
 Concierge services to and from the airport
Choose Mercury Jets
Mercury Jets has access to the largest number of private jets on the market. By offering white-glove concierge service, we ensure our clients are provided with the best available jet options to suit their group travel requirements.
A professional charter coordinator will ensure your privately chartered flight experience is flawless. To obtain a charter quote, please use our real-time quoting tool or call our experts 24/7 at 1-877-281-3051.