Custom Interior for private jets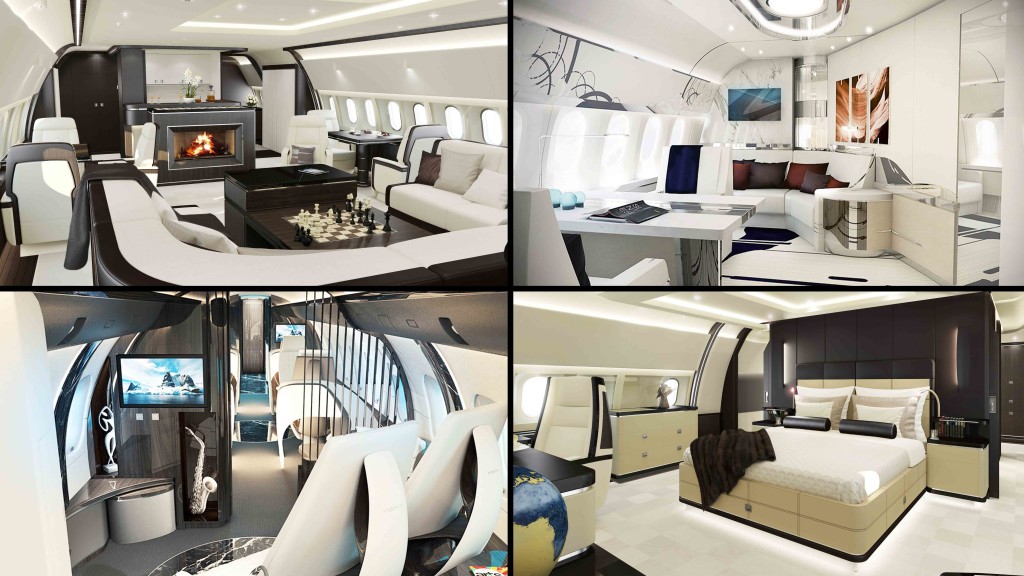 Once you buy a private jet for yourself, you'll probably want to redesign it to your specific needs and likes. But you should understand that redesigning the interior of your jet is not the same as redesigning your house or yacht. When you go above the surface, you will need an industrial designer, not just your favorite interior designer, who designed your home.
Everything that goes into a jet must be certified as aviation-safe. For example, the fabric that covers the seats and foam inside them have to be flame resistant.
The certification process is very difficult and cost affective. Sometimes the certification can cost you 10 times more than the item itself. You may want to have a particularly famous brand of domestic hi-fi, which is not a problem, but not without certification. For instance, you can't have your Picasso painting on the wall, because it`s not fireproof. You will need to put a copy… You can't have a real fireplace, but you can order a nice fake one instead.
Standard fit-out depends on the size of the aircraft and the number of passengers it needs to fit in because every passenger must have a separate seat that is certified for takeoff and landing.
A normal fit-out can have a dining area, a bedroom, and a bathroom. You may also want to watch TV live and have Wi-Fi on board. The entertainment system that allows you to watch live TV on a high magnitude can cost you $750,000. And if you want to have soundproofing, you should understand that it`s very heavy and might affect your plane`s range.
The sky is NOT the limit… You can have anything onboard your private jet charter, even the waterfall, it just needs to be certified and approved by FAA.