Discover the Bahamas with a Private Charter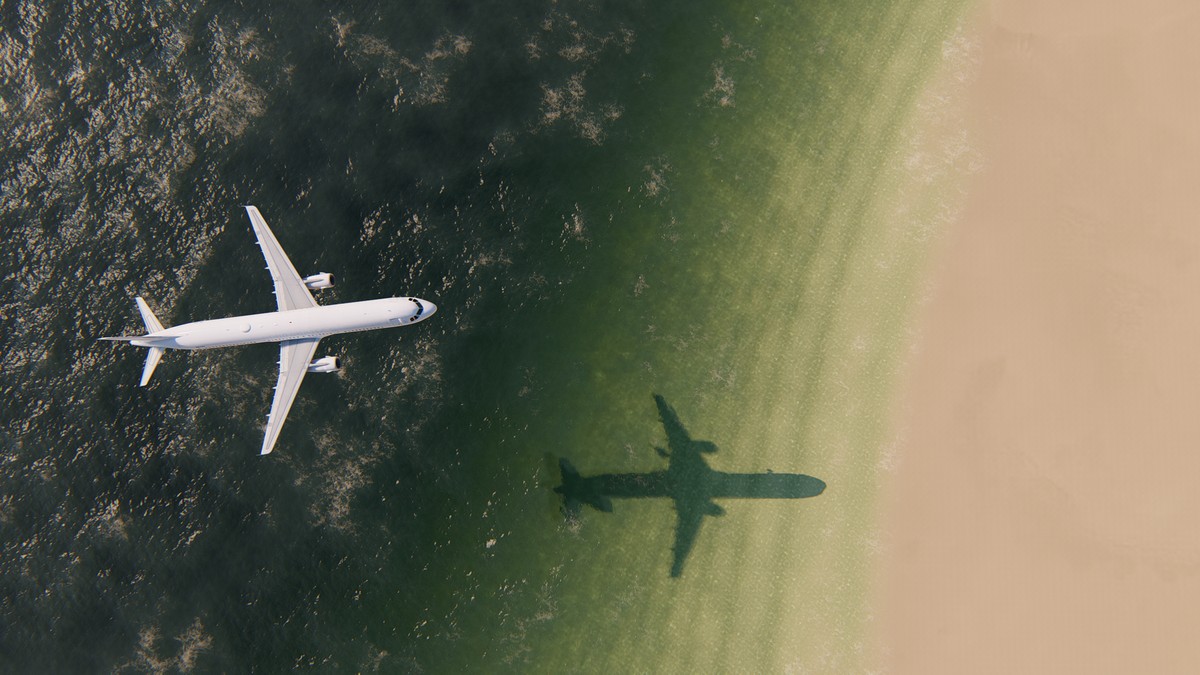 Clear turquoise waters as far as you can see, world-class fishing, diving, lively marketplaces, and a rich culture with extraordinary hospitality are all part of the charm of the Bahamas that keeps Mercury Jets' on-demand private jet charter clients coming back to this island paradise. Nassau, Freeport and Bimini are among the favorite tropical island destinations for leisure travelers.
Nassau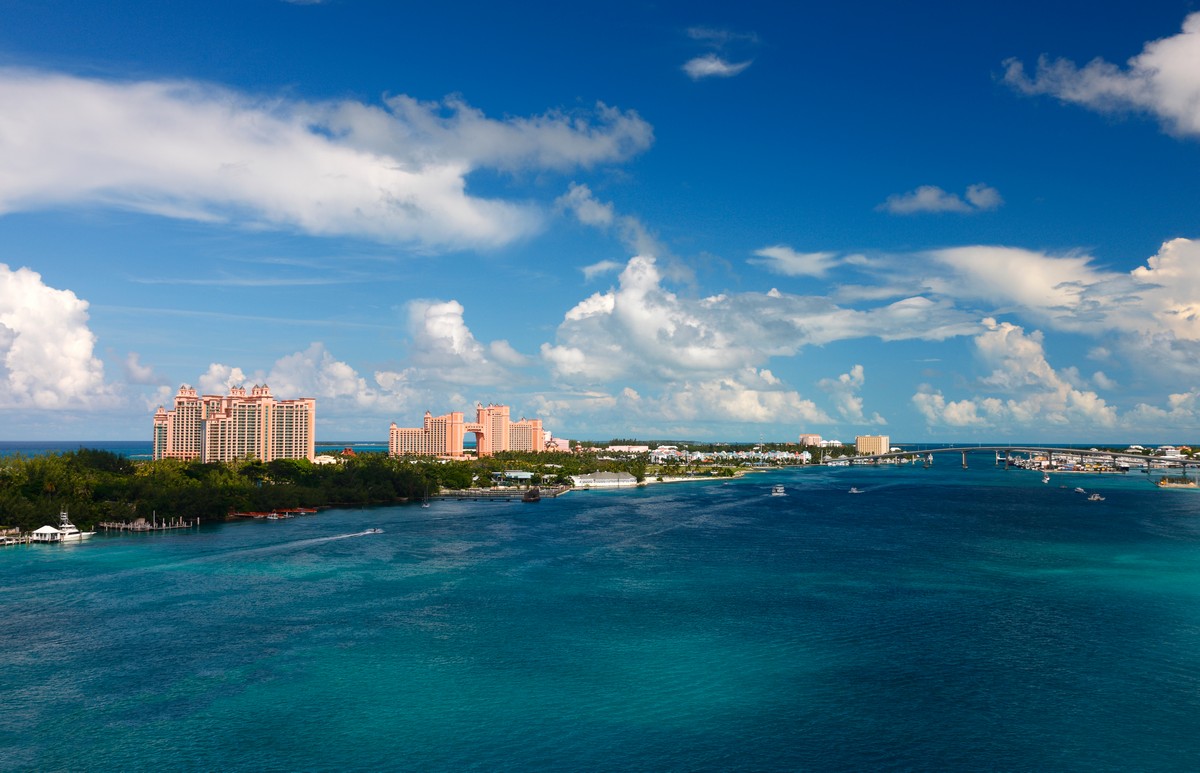 Nassau is the capital city of the Bahamas. Nassau is located on New Providence Island. More than 300 years have passed since this island was a haven for pirates. In the early 1700s, New Providence became a favorite hiding spot of pirates who stole gold and silver from Spanish ships returning to Spain. Pirate activity subsided a few years later when the British government established a formal colony and military headquarters on Nassau, on the New Providence harbor. Today, New Providence is a favorite destination for leisure travelers.
Freeport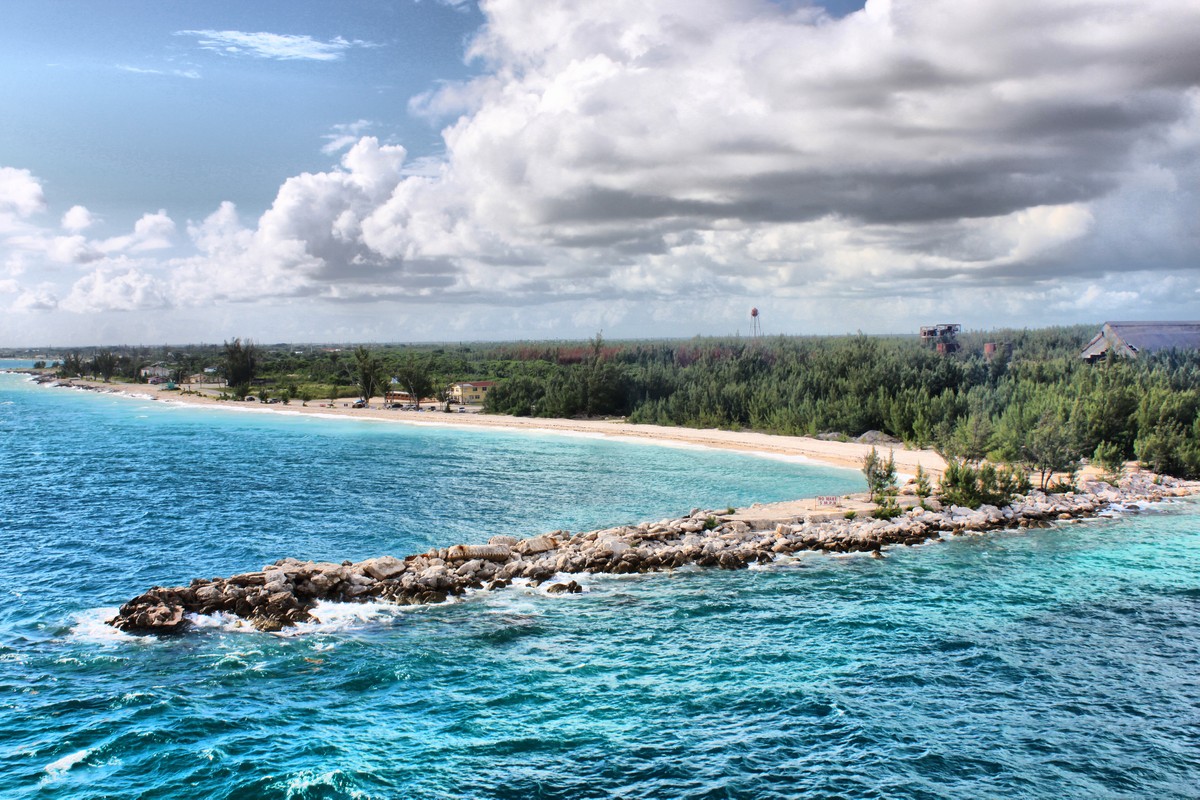 Freeport is located on Grand Bahama Island, the archipelago's northernmost island. Grand Bahama is a favorite destination for leisure travelers and is well-known for its white-sand beaches and access to water sports, including snorkeling and deep sea fishing.
Bimini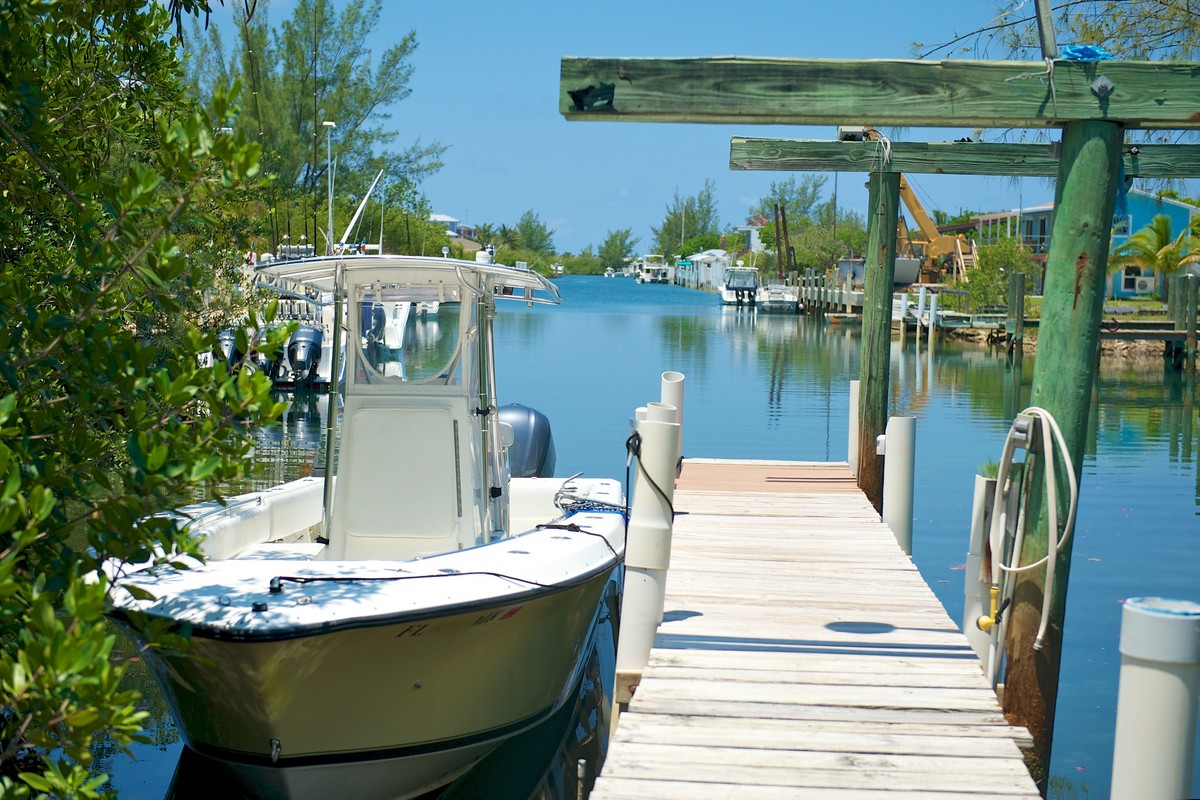 The Biminis are located where Florida's Gulf Stream meets the Bahama Banks. The islands are home to some of the finest fishing in the Bahamas.  Bimini is made up of three major islands — North, South and East Bimini. The South islands are small with an overall length of four miles and one mile wide. The islands were a favorite place of famed author Ernest Hemingway who lived on Bimini from 1935 to 1937. Today Bimini is rich with history, natural resources and an ideal tropical vacation spot of leisure travelers.
Private Charter Flights to the Bahamas
When booking your private air charter service to from New York (JFK), Chicago (ORD), Austin (AUS), San Francisco (SFO), or Seattle (SEA), to the Bahamas, private jets can access an airport on the island of your preference. Bahamian airports include Lynden Pindling International Airport (MYNN) on Nassau, an international gateway into the Bahamas, South Bimini Airport (BIM) on Bimini and Grand Bahama International Airport (MYGF) in Freeport, Bahamas.
Airport Distances and Flight Times
Private Jet from New York (JFK) to Bahamas
Destination Airport
Airport Code
Distance (Nautical Miles)
Miles
Estimated Flight Time
Heavy
Super Midsize
Midsize
Light
Lynden Pindling Intl. Airport
MYNN
954
1,100
2 hrs
44 min
3 hrs
6 min
2 hrs
46 min
2 hrs
46 min
Bimini
MYBS
937
1,079
2 hrs 48 min
3 hrs
11 min
2 hrs
50 min
2 hrs
50 min
Freeport
MYGF
879
1,013
2 hrs
38 min
3 hrs
2 hrs
40 min
2 hrs
40 min
Private Jet from Chicago (ORD) to Bahamas
Destination Airport
Airport Code
Distance (Nautical Miles)
Miles
Estimated Flight Time
Heavy
Super Midsize
Midsize
Light
Lynden Pindling
Intl. Airport
MYNN
1,140
1,313
2 hrs
56 min
3 hrs
18 min
2 hrs
58 min
2 hrs
58 min
Bimini
MYBS
1,030
1,186
2 hrs 47 min
2 hrs
47 min
2 hrs
49 min
2 hrs
48 min
Freeport
MYGF
1,030
1,186
2 hrs
41 min
3 hrs
2 hrs
43 min
2 hrs
43 min
Private Jet from Austin (AUS) to Bahamas
Destination Airport
Airport Code
Distance (Nautical Miles)
Miles
Estimated Flight Time
Heavy
Super Midsize
Midsize
Light
Lynden Pindling Intl. Airport
MYNN
1,116
1,285
2 hrs
45 min
3 hrs
3 min
2 hrs
46 min
2 hrs
46 min
Bimini
MYBS
1,011
1,164
2 hrs 31 min
2 hrs
47 min
2 hrs
32 min
2 hrs
32 min
Freeport
MYGF
1,011
1,164
2 hrs 32 min
2 hrs
48 min
2 hrs
33 min
2 hrs
33 min
Private Jet from San Francisco (SFO) to Bahamas
Destination Airport
Airport Code
Distance (Nautical Miles)
Miles
Estimated Flight Time
Heavy
Super Midsize
Midsize
Light
Lynden Pindling International Airport
MYNN
2,396
2,760
5 hrs 31 min
6 hrs
3 min
5 hrs
38 min
5 hrs
38 min
Bimini
MYBS
2,292
2,640
5 hrs
18 min
5 hrs
48 min
5 hrs
24 min
5 hrs
24 min
Freeport
MYGF
2,295
2,643
2 hrs 46 min
3 hrs
9 min
2 hrs
48 min
2 hrs
48 min
Private Jet from Seattle (SEA) to Bahamas
Destination Airport
Airport Code
Distance (Nautical Miles)
Miles
Estimated Flight Time
Heavy
Super Midsize
Midsize
Light
Lynden Pindling
Intl. Airport
MYNN
2,504
2,884
5 hrs
45 min
6 hrs
18 min
5 hrs
52 min
5 hrs
52 min
Bimini
MYBS
2,407
2,771
5 hrs 33 min
6 hrs
5 min
5 hrs
40 min
5 hrs
40 min
Freeport
MYGF
2,393
2,756
5 hrs
30 min
6 hrs
2 min
5 hrs
37 min
5 hrs
37 min