Empty Leg Flights to Denver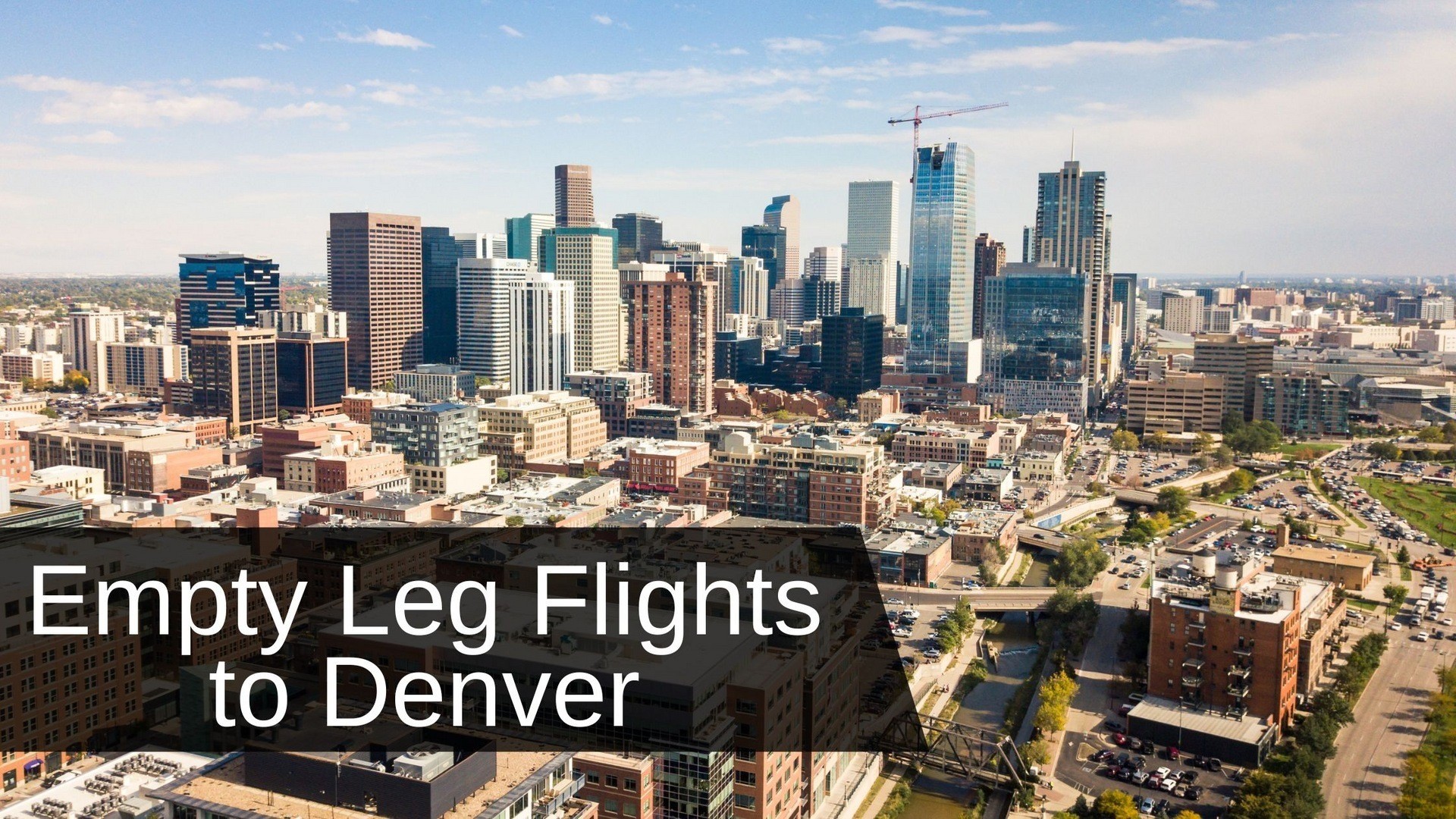 The capital of the American state of Colorado, Denver, is renowned for its breathtaking natural beauty and abundance of outdoor recreation possibilities. Denver, which is close to the Rocky Mountains, is a vibrant city with a booming arts and culture scene, world-class museums, and a wide range of dining options. It serves as a center for business and technology, as well as being the home of various professional sports clubs. Private jet charters, particularly empty leg flights, might be an excellent option for individuals who want to travel to Denver in style and comfort. The luxury and versatility of private transportation are available on these flights.
When Do Empty Leg Flights Become Available to Denver?
When moving the aircraft to another place for the following charter or scheduled flight is necessary, empty leg flights to Denver become available. As a result, the availability of empty leg flights to Denver may vary based on schedules and demand for
private jet flights to and from Denver
. So, if you wish to book empty leg flights to Denver, please contact us, and we will accommodate your travel requirements.
Empty Legs Instant Quote to/from Houston
What are the Benefits of Chartering Empty Leg Flights to Denver?
With empty leg flights to Denver, you may take advantage of all the privileges of VIP service and travel in comfort. You may either focus on your work or relax during the travel. Enjoy the inviting atmosphere, delectable food, and beverages. The price of empty legs varies depending on the location. So enjoy a trip experience devoid of tension. If you wish to take an empty leg flight to or from Denver, you should contact our consultants as soon as possible.
Airports Serving Denver
Private jets can land closer to your preferred destination than commercial aircraft. We provide instant access to the largest selection of empty leg flights to and from Denver. Extending your destination involves adding previously unavailable destinations to your itinerary.
| | | |
| --- | --- | --- |
| Denver International Airport | DEN | It is located about 25 miles northeast of downtown Denver and covers an area of 53 square miles, making it the largest airport in North America by land area. |
| Rocky Mountain Metropolitan Airport | BJC | It is a general aviation airport located in Broomfield, Colorado, about 20 miles northwest of downtown Denver. The airport primarily serves private and corporate aircraft, as well as flight schools and other aviation-related businesses. |
Empty Leg Private Jet Flights to Denver
Mercury Jets' empty leg search portal, which has access to 4,000 aircraft globally, allows clients to look for travel routes by custom departure and arrival locations, numerous passengers, dates and times, and aircraft. Furthermore, our dedicated charter representatives are accessible 24/7 to assist you in your pursuit of empty legs. Call us at +1 212 840 8000 to book a flight or consult with a representative.