How Much Does A Private Jet Charter Cost?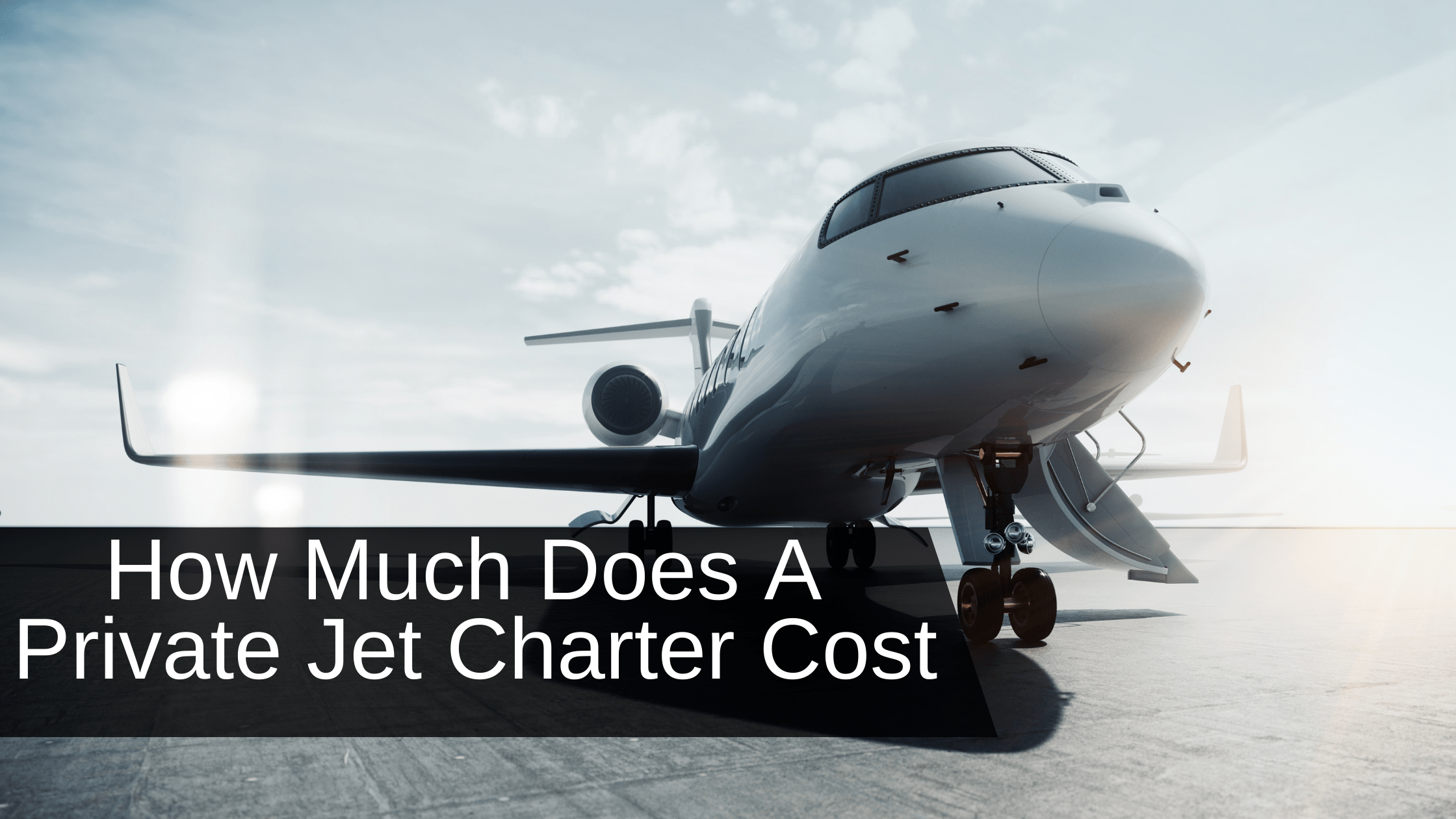 Private jet charter services are becoming increasingly popular for business or leisure flights. By understanding your requirements for a private jet, we can offer suitable private jet options to choose from. In addition, we guarantee that your flight will be perfect in every detail. If you want to know more about private flight prices, take a look at the information below.
How to calculate the private jet rental cost?
Private jets are the best option for passengers looking for exclusive service and the ability to travel on their schedule. Charter flights offer travelers a luxurious flying experience. The cost to rent a private jet charter is based on the type of aircraft chosen, fees and taxes, and other charges. Consider planning your flight, and compare prices with an appropriate
charter cost estimator
.
If you want to find out the charter cost of your private jet, you may use a cost estimator to calculate the cost of your trip. First, you need to enter your departure airport or city. After that, it's necessary to enter your destination airport or city. Finally, now you can estimate the cost of renting a private jet.
How much does it cost to charter a private jet?
Looking to see how your next charter will cost? Use our online quoting tool provided below.

Major components of a private jet rental cost
The cost of a private jet depends on several aspects. Apart from the obvious ones like aircraft size, availability of additional services, and other elements, other components add up to the total private jet rental cost.
A private charter provider cannot have set fares because each client's needs and each flight are unique. A number of elements that are directly tied to a certain demand come into consideration when planning flights. These factors include:
fuel fee (depending on the distance flown and aircraft type);
flight time (number of hours in the air);
crew fees (number of crew members can be selected by the customer);
landing, handling, and other expenses (depends on the airport and further details);
onboard services.
If you want to know more about the cost of renting a private jet, it is best to get in touch with our specialists.
What factors affect the cost of a private jet charter?
There are quite a few things that affect the cost of a charter. Here are some most important factors affecting the cost of hiring a private jet:
Destination and departure location: if you travel long distances, the price will depend on the miles traveled.
Type of charter: each type of jet costs differently, which will affect the overall cost of the flight.
Availability: If you book the flight outside the normal timeframe or during the holiday season, you will have to pay a higher price.
Requested services: Extra services like the individual menu will incur additional charges.
How do charter prices vary by region or route?
Traveling by private jet gives passengers access to remote or inaccessible airports worldwide. You will find more attractive rates on charter flights between New York and Florida and busy airports which are among the most active for private jets, like Teterboro and Van Nuys. At the same time, hiring a private jet between secondary airports in the Midwest will cost you a little more. This is because using less busy airports is more costly, and the plane will have to fly empty after passengers have disembarked and to their destination.
What is the average cost of a private jet charter?
In some cases, chartering a private jet is the only way to achieve your travel goals. If you need to visit multiple destinations, a private charter flight may be much more cost-effective than flying first class. For example, traveling from Los Angles (VNY) to New York (TEB) will take about 5 hours and $46,100 on a heavy jet set or $31,200 on a mid-size aircraft. Also, flying Chicago (MDW) to Los Angeles (VNY) notices about 4 hours when traveling by light jet for $27,600, mid-size $36,340, or heavy for $46,460. As always, the final cost of renting a private jet depends on several factors.
How quickly will I get a price on a charter flight request for my route?
You can hire a private jet at a reasonable price and fly comfortably at your convenience. Our charter cost specialist will listen to all your wishes and discuss additional conditions with you. We offer you to check air charter service prices by contacting our agents, or you may use an online cost estimator. This allows you to search for flights worldwide in real-time and conduct a preliminary search for available aircraft.
Available amenities offered by various types of private jets
Light Jet and Turboprops: the light jet class, as well as the turboprops, is ideal for short-distance flights. For example, these planes can easily make that Los Angeles to Las Vegas trip, which takes about four hours. Light jets have various cabin size options and can carry up to six passengers. Turbo-propeller planes have seating for 7-10 people and can fly up to an average of 1,800 nautical miles.
Mid-Size Jet: the mid-size jet seats up to 10 passengers and is ideal for a large family or group charter flight. It can efficiently operate transatlantic flights without stopping for refueling. In addition, the aircraft in this class can be equipped with spacious luggage compartments, a kitchen, folding seats, and other amenities.
Super Mid-size Jet: this aircraft class offers passengers more space and a more extended range. For example, you can book a super mid-size Jet if you want to make a nine-hour flight across the Atlantic Ocean.
Heavy Jet: the largest of the private jets, the heaviest, with more fuel and flying power, can easily take up to 18 passengers on board. They are luxurious and equipped with beds, modern communication systems, and enclosed bathrooms.
How much to charter a jet per hour?
Costs to rent a private jet vary according to a many of factors, ranging from the type of private jets to the destination. You can often expect to pay anywhere from $1,800 to $17,000 or more per billable flight hour. Our charter consultants are available 24 hours a day, seven days a week, to help you plan your trip according to your preferences.
Price to rent private jet per hour
There are different types of private jets on the market, each with a different price per hour. The number of hours you spend in the air forms the basis of the price and is called the total billable flight time. In addition, considerable other costs add to an entire private jet rental cost.
To determine all costs item by item, it is best to contact our experts. Our clients can benefit from our 24-hour service support and resolve any questions they may have.
| Aircraft Type | Passengers | Range | Price |
| --- | --- | --- | --- |
| Light jets | 5-6 passengers | on average 1,800 nm | $2,400- $3,900 |
| Midsize jets | 5-10 passengers | on average 2,800 nm | $4,200 – $6,4300 |
| Super midsize Jets | 8-10 passengers | on average 3,000 nm | $4,900 – $8,100 |
| Heavy Jets | 10-18 passengers | on average 4,000 nm | $7,200 – $17,800 |
| Turboprops | 7-10 passengers | on average 1,800 nm | $1,800 – $2,600 |
How to save when booking a private jet?
More and more travelers and business people are using private flights. As a result, you can experience the benefits of private aviation and save money. First of all, remember that different dates, even different types or classes of private jets, can affect the final price of a charter. One of the best ways to save money is to find an offer on a so-called "empty flight." Such a flight can often be purchased at a much lower price than a standard flight. Also, on peak travel days, such as the Super Bowl or before and after major holidays, private jets' availability becomes scarcer, increasing the price. Then, we are ready to advise you on great deals on private flights.
How to find the best private jet cost estimates?
Private aviation allows you to handle business matters, hold meetings, or go on vacation with your family. Flying on a private plane gives freedom of choice and opens up new opportunities. In order to find the best private jet cost estimates, it is better to analyze all available information about all private jets.
The cost of the charter flight depends on where you are flying to, the aircraft's size, the flight's length, and other factors. We will provide the perfect quote for your next flight. In addition, our customers can take advantage of 24-hour service support, solve any questions related to additional services or get a good deal for their next trip. You can always use the convenient and free private jet charter quick quote online tool to find the perfect flight for your next trip.
Charter a private jet today
Choose your private jet for leisure or business with Mercury Jets
Our on-demand white-glove charter coordinators can assist you in selecting your preferred route and matching your path with the right private jet. To book a flight, call +1 212-840-8000 for our charter department. Mercury Jets offers an instant quote request. 
Submit your request here
 to price out your flight immediately.