How to Book an On-Demand Private Jet Charter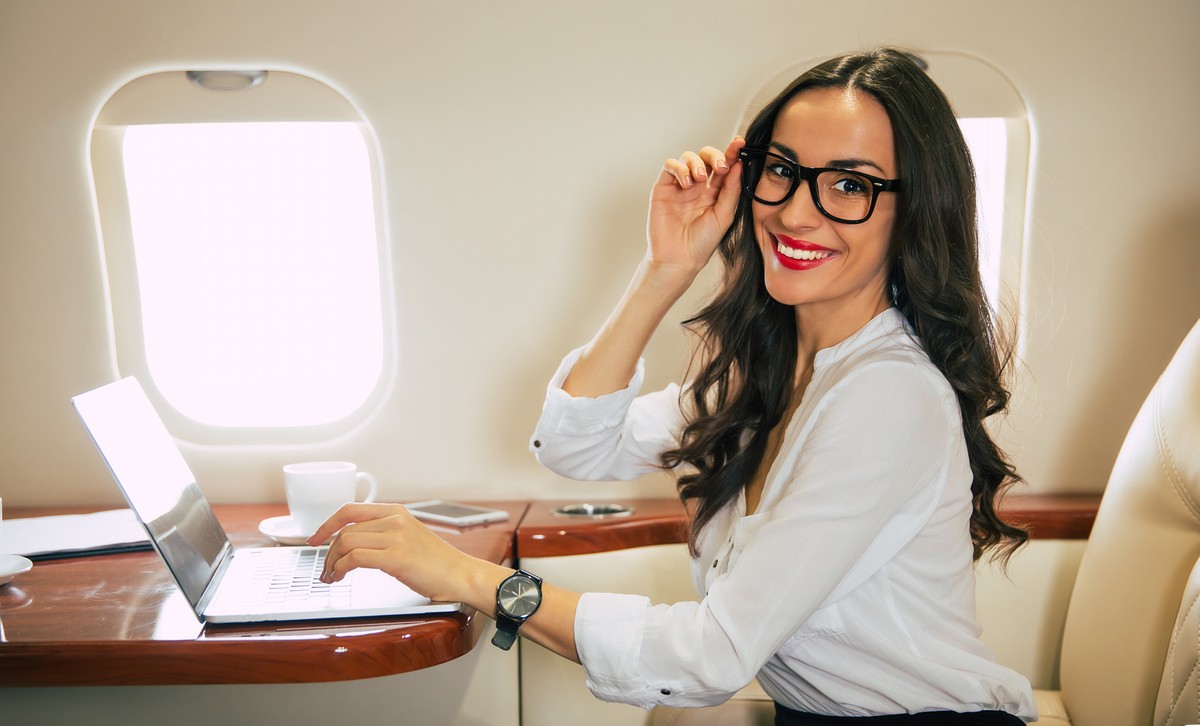 Explaining the Private Jet Booking Process
Whether you fly private for business or pleasure, a privately chartered flight offers flexibility and time saving conveniences unmatched by commercial jetliners. And when it comes to time savings, non-stop flights are one of the perks of flying private.
A private jet charter can be matched to suit almost any travel plan from short non-stop flights to long-range cross-continental or international trips. Private jets range from heavy, super midsize, midsize to light jets. Midsize and light jets accommodate fewer passengers than heavy jets, but they are also designed to maximize passenger comfort and utility.
Mercury Jets matches clients with the right aircraft to maximize the value of their privately chartered flights.
Tips to Remember Before Chartering an On-Demand Private Flight
First, examine your travel habits. The charter routes you will fly most often, how frequently you will need to charter a private jet and how many passengers will typically accompany you is an essential self-study for commercial passengers who are transitioning from flying commercial to flying private.
Access to private charters. After understanding your travel requirements, become familiar with different ways you can access a private flight. These arrangements include ownership, membership and on-demand charters.
Fractional ownership. Full ownership of a private jet isn't practical for many business owners or executives, so they instead opt to own a portion of a jet; a quarter, an eighth, or a sixteenth share.
Jet card. With a jet card, you can choose between light jets, midsize jets and heavy jets. Jet card membership can require initiation fees, dues and surcharges on peak days and for non-domestic travel and even taxi fees.
On-Demand charter. On-demand charter providers can be helpful "guides" because they know the business, the aircraft and they can leverage relationships with owners for competitive pricing.
Next, familiarize yourself with the types of available aircraft. The range of private jets available for charter reflects the unique travel requirements of a diverse group that includes entrepreneurs, company executives and leisure travelers. A private jet can be matched to suit almost any travel plan from short trips to long-range cross-continental charters. Jets range from heavy, super midsize, midsize to light jets. Midsize and light jets accommodate fewer passengers than heavy jets but they are also designed to maximize passenger comfort and utility.
Maximize everything flying private has to offer. Here are a few essential details that represent the advantages of flying private, from aircraft performance to design aesthetics. Keep these details in mind when you are chartering your flight:
Aircraft range. The distance between your originating city and your destination is an essential factor in determining the class of jet required to fulfill your charter. Most private jets can typically fly non-stop for 1,500 miles, efficiently covering shorter domestic routes while heavy jets have the most extended range of private jets and are designed to fly transcontinental flights non-stop.
Passenger count. Versatile seating configurations can be matched to suit the specific purpose of your flight.
Key performance features. Private jets have several key performance advantages over commercial aircraft.
Speed is the ultimate time-saver and a primary reason why private charter clients fly private.
Private jets have access to significantly more airports than commercial jets.
A rate of climb is used to describe how fast a jet can reach its cruising altitude. The quicker the rate of climb, the faster your jet will reach its cruising altitude and the smoother your ride will be. Your jet will also burn fuel more efficiently at its cruising speed.
Private jets offer passengers ultimate luxury and unsurpassed comfort, from oversized windows that allow natural light into the cabin, seating configurations for conducting meetings effectively and private areas for relaxation.
Cabin design: A well-designed cabin enhances the passenger experience, from comfortable leather seating to the use of natural materials, textures and color palettes. These features help to ensure a comfortable flight so passengers arrive well-rested at their destination.
Competitive pricing is essential. When booking your private jet charter, you should receive the best possible pricing for your flight. On-Demand charter providers have access to the largest number of private jets for charter and offer concierge service to ensure clients are provided with competitive pricing for jet options that are selected specially to suit detailed travel requirements and accommodate guests.
Ground transportation. Charter providers offer ground transportation as a courtesy should you require transportation to and from the airport.
Real-time quotes. The Mercury Jets team will help you locate the most suitable aircraft for your needs, verify compliance with the strictest regulations and will plan your flight from its origin until you safely arrive at your destination. We value your time and budget – an attribute that provides us with many returning customers.