Private Jet Charter Burbank to Las Vegas

Mercury Jets provides on-demand private jet charters from Burbank to Las Vegas.
Located in Nevada's Mojave Desert, Las Vegas is the ultimate entertainment destination with more than 150 casinos and dozens of world-class shows, concerts, and sporting events. Private jet charters from Burbank to Las Vegas provide privacy and convenience for friends and family traveling together.
Las Vegas is a popular destination for a quick weekend getaway or an extended stay to enjoy the luxury amenities of 5-Star properties including the Caesars Palace, Palazzo at the Venetian, Wynn Las Vegas, Bellagio, ARIA, The Cosmopolitan of Las Vegas, and Four Seasons.
Charter a private jet Burbank to/from Las Vegas
Scanning our network...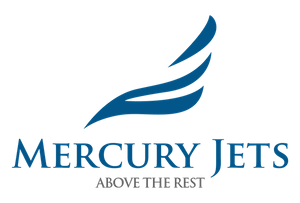 24/7 Customer support
Top Attractions in Las Vegas:
Arizona Hot Springs
Calico Tanks Trail
Beatleshow
Blue Man Group
Cirque Du Soleil
Criss Angel MINDFREAK
Eiffel Towing Viewing Deck at Paris Las Vegas
Flamingo Wildlife Habitat
Gondola Ride on the Grand Canal (The Venetian)
Hollywood Cars Museum and Liberace Garage
Hoover Dam Tour
Las Vegas Strip Helicopter Tour
Las Vegas Live Comedy Club
Las Vegas Natural History Museum
Madame Tussauds Las Vegas
Park Theatre
Siegfried & Roy's Secret Garden and Dolphin Habitat
The Strat Observation Deck
What Airport Should I Use for My Private Charter Flight from Burbank to Las Vegas?
When booking a
private air charter service from Burbank
, airports that serve the Las Vegas area include McCarran International Airport (LAS), Henderson Executive Airport (HND), and North Las Vegas (VGT).
Airport Distances and Flight Times from Burbank to Las Vegas
Private Jet from Burbank (BUR) to Las Vegas
Destination Airport
Airport Code
Distance (Nautical Miles)
Miles
Estimated Flight Time
Super Midsize
Midsize
Light
McCarran International Airport
LAS
194
223
55 min
51 min
51 min
Henderson Executive Airport
HND
191
220
54 min
50 min
50 min
North Las Vegas
VGT
196
226
56 min
51 min
51 min
Distances and flight times shown in the charts above should be considered as estimates only. One (1) nautical mile is equal to 1.1508 statute miles.
What Type of Aircraft Should I Use for My Private Charter Flight from Burbank to Las Vegas?
For private jet charter from Burbank and
private jet charter to Las Vegas
, flights typically operate using
super-midsize
,
midsize,
or
light aircraft types
:
Super Midsize jet options for private charters from Burbank to Las Vegas include the Falcon 50EX, Gulfstream G280, and the Citation X+.
The Dassault Falcon 50EX cabin offers ultra-comfortable seating for up to nine passengers. The seating configuration enhances in-flight business meetings with club seating in two separate areas.
The Gulfstream G280 typically seats up to 10 passengers with a range of up to 4,100 miles. The jet features 19 windows that fill the cabin with natural light and circulation of 100 percent fresh air.
On-demand private charter clients select the Citation X+ for its speed. The Citation X+ features a stand-up cabin, ample luggage capacity, and legroom.
Super Midsize jets include a full galley, catering, and flight attendant service.
Midsize jet options include the Hawker 850XP, Citation XLS+, and the Learjet 60XR. Midsize jets typically set up to 9 passengers.
The Hawker 850XP is a fuel-efficient jet with a fast climb rate and seating for up to 10 passengers.
The Citation XLS+ can take off in 3,560 feet and can accommodate up to nine passengers. The cabin features comfortable seating with fold-out tables, sliding headrests and warm LED lighting.
The Bombardier Learjet 60XR offers exceptional passenger comfort and a range of 2,500 nautical miles. The cabin is typically configured with a four-seat club and two additional forward-facing seats, providing more than adequate space for business or enjoyment of a variety of entertainment options during the charter flight to Las Vegas.
Midsize jets typically include a full galley, catering, and flight attendant service.
Light jets offer a cost-effective charter option configured for speed and efficiency.
Popular light jet choices for this charter route include the Cessna CJ4, the Embraer Phenom 100, and the Learjet 75.
The Cessna CJ4 is a top performer in the Light class. The CJ4 can take off at maximum weight from runways as short as 3,130 feet and operate at a maximum cruise speed of 451 knots.
The Embraer Phenom 100 is a Very light business jet. This jet delivers efficient performance for up to six passengers on a nonstop charter flight to Las Vegas.
The Learjet 75 is configured for speed, utility, and comfort. The jet can fly at Mach 0.80 with a range of 2,348 miles. Digital technology in the cabin includes a cabin management system, integrated sidewall speakers and personal touch-screen monitors.
Light jets typically include digital entertainment, a galley, and Wi-Fi for in-flight entertainment.
In conclusion, Las Vegas is a top destination for private jet charter clients from Burbank who desire an escape to an oasis of entertainment. Whether charter clients visit for the weekend or an extended stay, Las Vegas is a hub for luxury spas, nightlife, shopping, fine dining, and entertainment.