Private Jet Charter San Antonio to Monterrey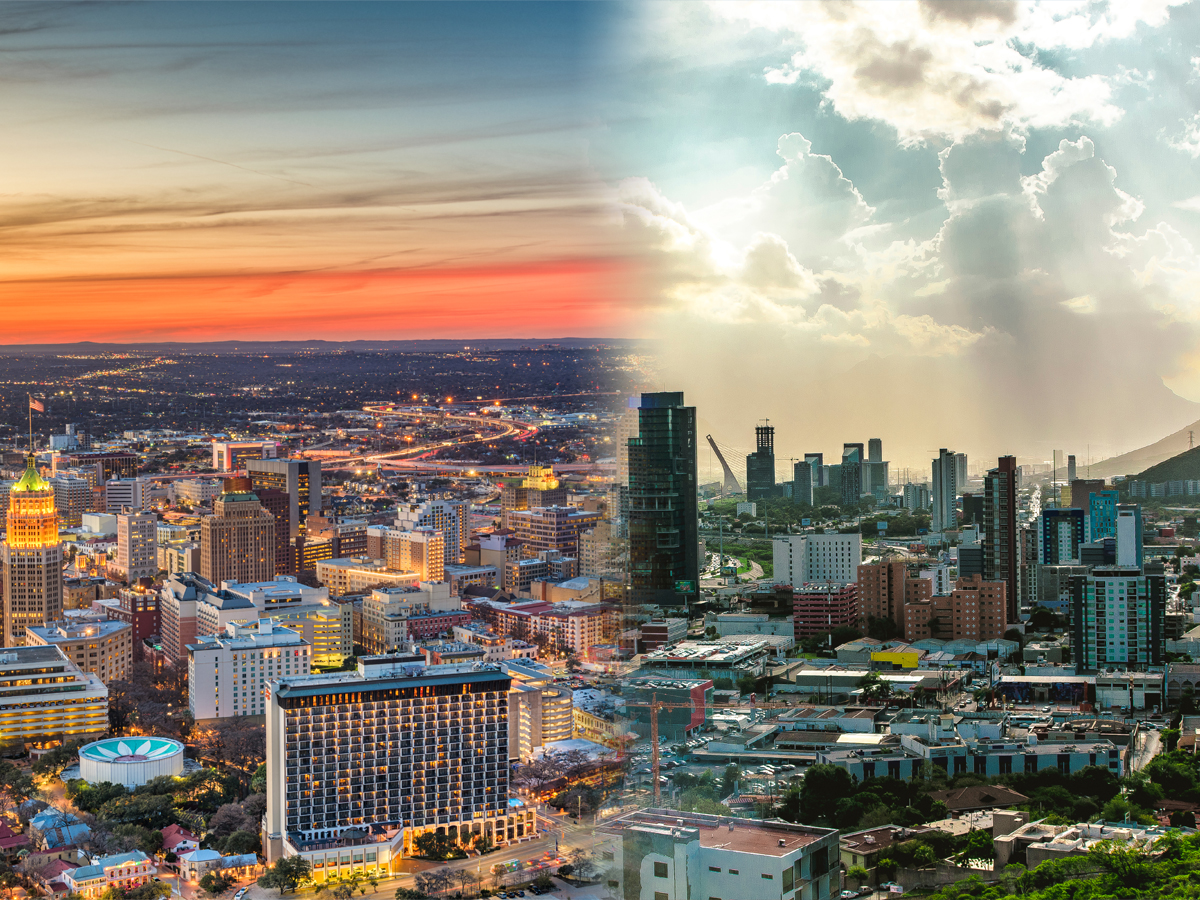 Mercury Jets provides on-demand private jet charters from San Antonio to Monterrey, Mexico.
Monterrey, capital of the northeastern Mexican state of Nuevo León, is a sprawling business and industrial center. Set against the picturesque Sierra Madre Mountains, Monterrey offers an escape from ordinary travel. Popular leisure activities include visiting García Caves with its five-minute cable-car ride up 2,460 feet (750 meters) to the cave entrance on El Fraile Mountain, Horsetail Falls, a graceful 82 ft. (25 meters) waterfall at Cola de Caballo eco-park, the splendid Macroplaza, one of the largest public plazas in the world and The Santa Lucia Riverwalk, a 1.5-mile (2.41 km) pedestrian walkway where you can enjoy murals, fountains, and bridges on foot or a relaxing boat tour.
Charter a private jet San Antonio to/from Monterrey
Private Jet Charter to Monterrey: an Inviting Global Destination for Business and Leisure Travelers
The Top 15 Attractions in Monterrey:
Barrio Antiguo
Bioparque Estrella
Fundidora Park
La Purísima Church
MARCO: The Museum of Contemporary Art
Metropolitan Cathedral of Our Lady of Monterrey
Mexican History Museum
Parque Ecologico La Huasteca
Parque Natural La Estanzuela
Santa Lucia Riverwalk
The Alfa Planetarium
The García Caves and Horsetail Falls
The Macroplaza
The Museum of Steel
The Obispado and the Regional Museum
What Airport Should I Use for My Private Charter from San Antonio to Monterrey, Mexico?
When booking your
private air charter service from San Antonio
, two airports serve the Monterrey area.
Monterrey International Airport (MMMY) is an international airport located in Apodaca, Nuevo León, Mexico. Together with Del Norte International Airport, the airport handles domestic and international operations for Monterrey and its metropolitan area. The airport is 19 miles (30.58 km) from downtown.
Aeropuerto Internacional del Norte (MMAN) serves as a secondary airport for Monterrey. The airport is 18 miles (28.97 km) from downtown.
Airport Distances and Flight Times from San Antonio to Monterrey, Mexico
Private Jet from San Antonio (SAT) to Monterrey
Destination Airport
Airport Code
Distance (Nautical Miles)
Miles
Estimated Flight Time
Super Midsize
Midsize
Light
Monterrey International Airport
MMMY
239
276
1 hr
4 min
55 min
55 min
Del Norte International Airport
MMAN
242
278
1 hr
4 min
55 min
55 min
Distances and flight times shown in the charts above should be considered as estimates only. One (1) nautical mile is equal to 1.1508 statute miles.
What Type of Aircraft Should I Use for a Private Charter Flight from San Antonio to Monterrey?
For a private jet from San Antonio and a
private jet to Monterrey
, flights typically operate using
super-midsize, midsize, or light aircraft
:
Super Midsize jets, including the Dassault Falcon 50EX, Gulfstream G280, and the Hawker 1000, provide a comfortable private flight to Monterrey. A spacious cabin design allows passengers more room to move about, relax or work during the flight, and a flat floor design maximizes legroom.
Dassault's Falcon 50EX has a top speed of 569 mph and plenty of space for collaborative meetings or relaxation. The cabin configuration has a club seating arrangement and a separate area with a three-seat divan.
The Gulfstream G280 features include a range of 3,600 nautical miles and a cabin pressurized to a lower, more easily breathable altitude to help ensure passengers arrive in Monterrey rested.
The Hawker 1000 is selected for its spacious cabin and extended range capabilities. This jet has a fully accessible baggage compartment behind the lavatory, which in turn doubles the available baggage space from the previous model to 100 cubic feet.
Super midsize jets typically include a full galley, catering, and flight attendant service.
Midsize jet options include the Cessna Citation XLS+, the Learjet 60XR, and the Gulfstream G150.
A member of this high-performing class of midsize jets, the Citation XLS+ can climb to cruise altitude in just under 15 minutes after taking off in just 3,560 feet, one of the shortest takeoff distances of any midsize jet. This jet includes features of the super-midsize class, including its opulent cabin design and extended range of 2,138 miles.
Private jets clients select the Learjet 60XR for its combination of the best of technology and comfort. This powerful midsize jet can climb at 6,000 feet per minute and fly with a maximum cruise speed of 513 mph.
The Gulfstream G150 is one of the fastest midsize jets available, with a range of 2,950 nautical miles. Cabin layout options include a club seating layout with two forward-facing seats in the rear of the cabin. Seating configured for seven passengers is frequently selected for this route.
All midsize jets typically seat up to 9 passengers and digital entertainment, a galley, and Wi-Fi for in-flight entertainment.
In conclusion, Monterrey is a global destination for business executives and leisure travelers. The spaciousness of the city's Macroplaza, its impressive works of art, and the celebration of locals who gather in the plaza each weekend tell the story of this city from old world to modern-day. Spending your time enjoying activities in the plaza, strolling along The Santa Lucia Riverwalk, and exploring the natural wonders of García Caves will fill your trip to Monterrey with shared memories of time well spent together.