Private Jet Charter Seattle to Sioux Falls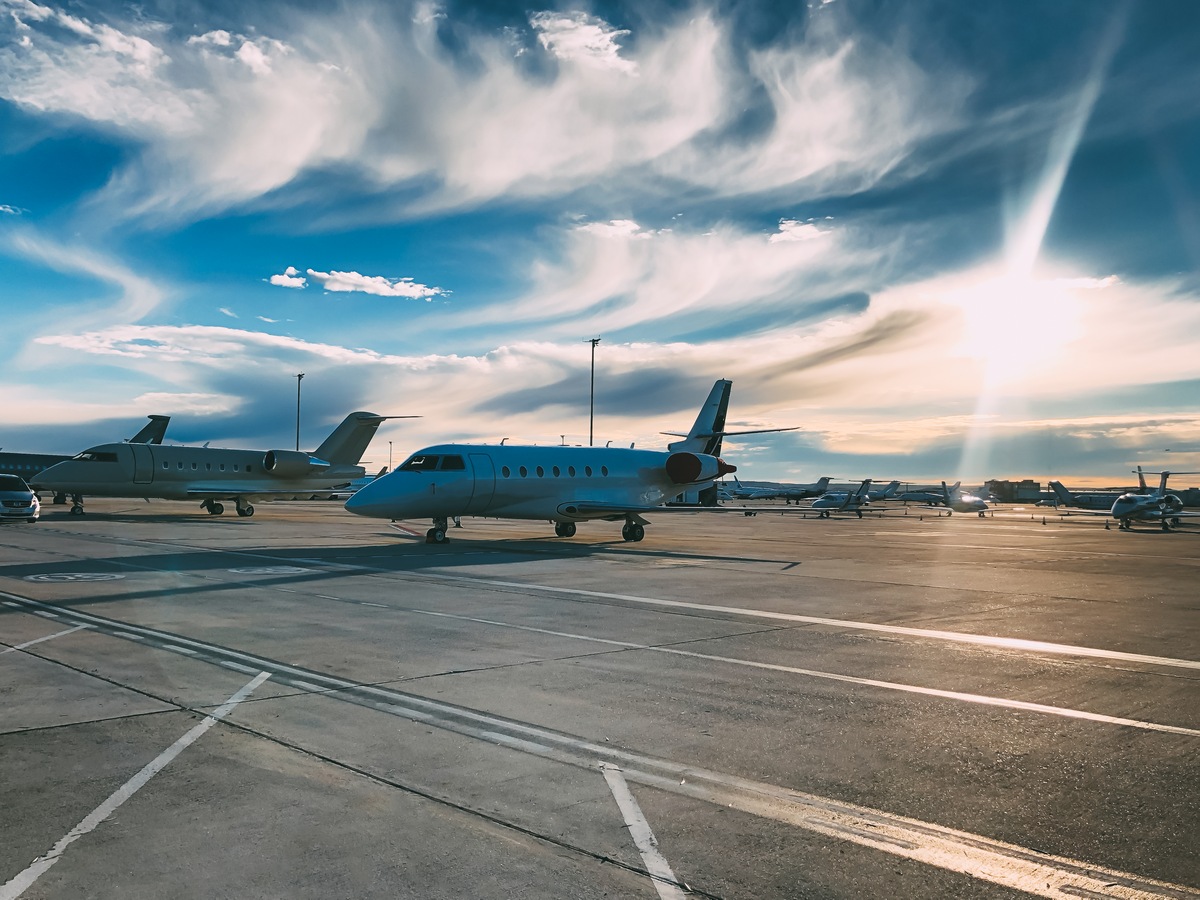 Mercury Jets provides on-demand private jet charters from Seattle to Sioux Falls. Seattle business executives and leisure travelers request this private jet charter route.
Charter a private jet Seattle to/from Sioux Falls
Excellent 5.0 out of 5
Named after Sioux Falls, a river that runs over a series of quartzite rock faces, Sioux Falls is a vibrant and unique city in South Dakota. Visitors to Falls Park can walk along paved paths alongside this spectacular natural wonder. Other attractions include the Old Courthouse Museum's local history exhibits and Sertoma Park's Butterfly House and Aquarium.
What Airport Should I Use for a Private Charter from Seattle to Sioux Falls?
Airport Distances and Flight Times from Seattle to Sioux Falls
Private Jet from Seattle (SEA) to Sioux Falls
Destination Airport
Airport Code
Distance (Nautical Miles)
Miles
Estimated Flight Time
Super Midsize
Midsize
Light
Sioux Falls International Airport
FSD
1,094
1260
2 hrs

51 min

2 hr

36 min

2 hr

36 min
Distances and flight times shown in the charts above should be considered as estimates only. One (1) nautical mile is equal to 1.1508 statute miles.
What Type of Aircraft Should I Use for a Private Charter Flight from Seattle to Sioux Falls?
A private jet from Seattle and a
private jet to Sioux Falls
, flights typically operate using
super-midsize, midsize, or light aircraft
:
Super Midsize jets options include the Cessna Citation Sovereign, Gulfstream G280, and the Hawker 1000 are selected often by Mercury Jets' charter clients for the Seattle to Sioux Falls route. Midsize jets provide a spacious cabin design that allows passengers ample room to move about, relax or work uninterrupted during the flight.
Private jet charter clients enjoy flying in Cessna's Citation Sovereign. This sleek jet offers speed and comfort with its capability to fly at Mach .75 while delivering a smooth ride.
The Gulfstream G280 features include a range of 3,600 nautical miles and a cabin pressurized to a lower, more easily breathable altitude. This feature allows passengers to arrive well-rested and focused on enjoying their stay in Sioux Falls.
The Hawker 1000 is well-known amongst Mercury Jets' private jet charter clients for its spacious cabin and extended range capabilities. This jet has a fully accessible baggage compartment behind the lavatory, which in turn doubles the available baggage space from the previous model. It also features a range of more than 3,000 nautical miles, allowing for coast-to-coast nonstop flights.
Super midsize jets typically include a full galley, catering, and flight attendant service.
Midsize jet options for private jet charters from Seattle to Sioux Falls include the Hawker 850XP, Cessna Citation XLS+, and the Learjet 60XR.
The Hawker 850XP can fly passengers up to 2,642 nautical miles at a maximum altitude of 41,000 feet. The jet is the ultimate combination of performance and utility.
Clients continually request the Citation series. The Citation XLS+ can take off in 3,560 feet. This takeoff performance is among the shortest takeoff distances in the midsize class. The jet can climb to a comfortable cruising altitude in under 15 minutes.
Private jet clients who prefer a combination of the best of technology and comfort for business or leisure travel select the Learjet 60XR. This high-performing jet has a range of 2,405 miles, and it climbs fast, to 41,000 feet in 18.5 minutes at maximum weight.
Midsize jets typically include digital entertainment, a galley, and Wi-Fi for in-flight entertainment.
Light jets offer a cost-effective charter option configured for speed and efficiency. Light jets provide flexible access to smaller regional airport runways and rank among the most agile and efficient ways to travel on private air charters. Light jet options seat up to seven passengers comfortably. Popular light jet choices include the Cessna Citation M2, the Beechcraft Premier 1A, and the Embraer Phenom 100.
The Cessna Citation M2 is the culmination of years of experience designing aircraft for business and leisure travelers. The M2 features include warm LED lighting throughout the cabin, a top speed of 404 knots, and a maximum range of 1,550 nautical miles.
The Cessna Citation CJ4 represents the ultimate combination of speed, range and cabin capacity charter clients seek when chartering a Light jet. The CJ4's cabin is configured for comfort with six deep cushioned, oversized leather seats that can be fully reclined.
The Phenom 100 can fly routes with a maximum range of 1,178 nautical miles and delivers an efficient performance enjoyed by Mercury Jets' on-demand charter clients. The Phenom 100's ability to take off from shorter runways makes this jet a great choice.
Light jets typically include digital entertainment, a galley, and Wi-Fi for in-flight entertainment.