Private Jet Charter to Cape Cod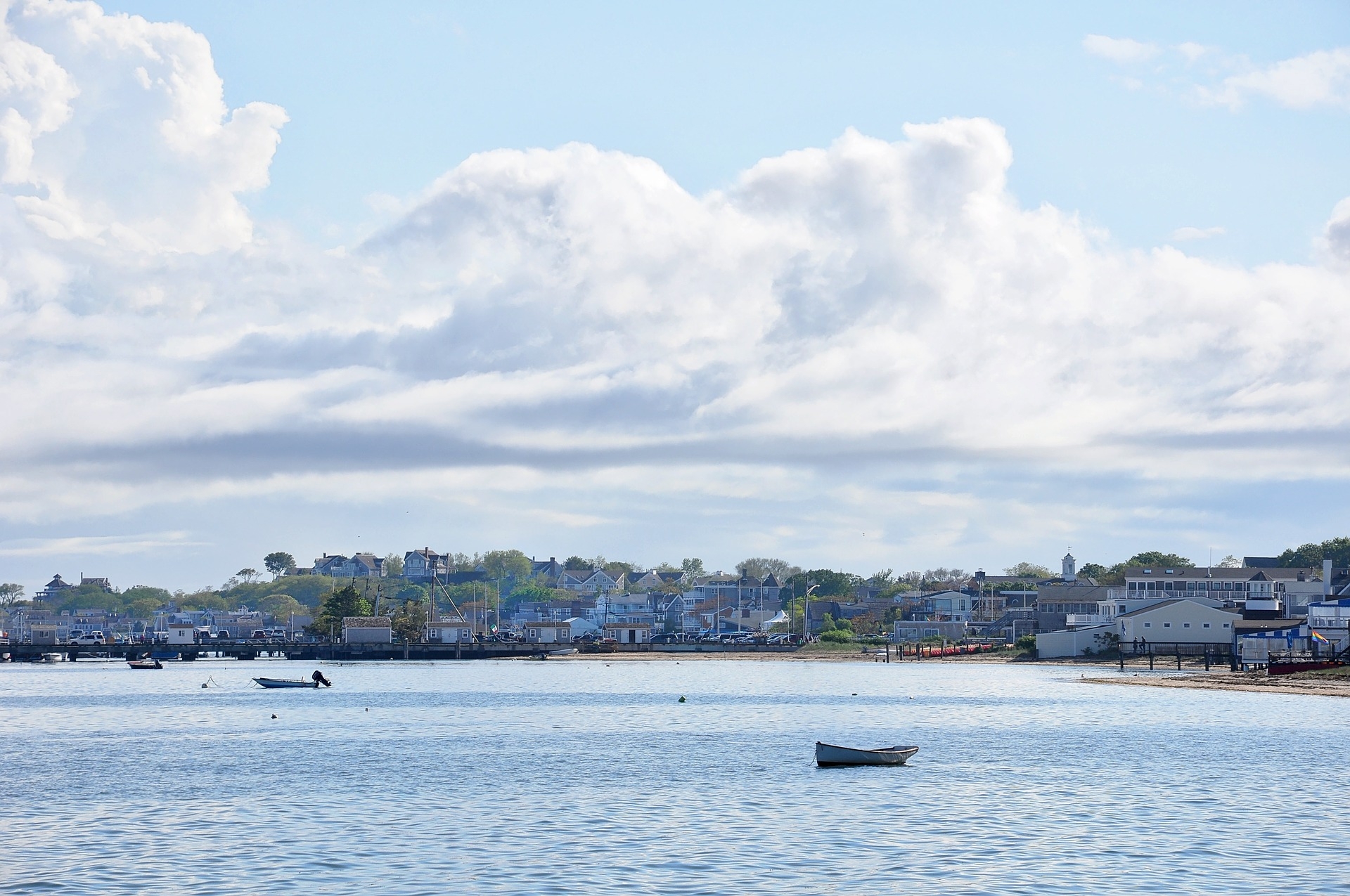 Mercury Jets provides on-demand private jet charters to Cape Cod.
Hiking the trails on Cape Cod is a great way for visitors of all ages to connect with the peaceful solitude of nature while learning about the Cape's unique geological history and rich maritime heritage. Here are a few hiking trails to enjoy:
Cape Cod National Seashore Hiking Trails

Situated on the Outer Cape, the Cape Cod National Seashore was established by President John F. Kennedy in 1961. The area encompasses more than forty miles of natural habitats that support local and migratory species. Throughout this area, there are dozens of walking trails to explore Cape Cod's forests, marshes and scenic ocean vistas.
Charter a private jet to Cape Cod
Only three miles wide, Eastham is the gateway to the Cape Cod National Seashore. Here are a few hiking trails to explore on the Outer Cape:
Fort Hill Trail. This one-mile trail in Eastham spans across open fields and connects with the Red Maple Swamp Trail. Many locals consider Fort Hill as the best birdwatching site on the Cape because of its variety of habitats. As you walk on the trail beside the Nauset Marsh, see how many species you can spot while you take in stunning views of the surrounding marsh area.
Red Maple Swamp Trail. This 0.8-mile trail in Eastham takes hikers directly into the heart of a Red Maple forest. While this trail is beautiful year-round, it is exceptionally gorgeous in autumn when the maple leaves turn into striking hues of red and orange.
Nauset Marsh Trail. Also located in Eastham, you can find this 1.3-mile loop trail directly behind the Salt Pond Visitor Center. On this trail, you will experience some of the most stunning natural scenery on Cape Cod. Highlights include the Salt Pond's eastern shore, wooded lands, a wildflower meadow and views of the Atlantic shoreline.
Atlantic White Cedar Swamp Extended Trail. This 2.2-mile loop trail in Wellfleet enchants hikers as they walk through an oak and pine forest before reaching a swamp area with Atlantic White Cedar trees. Native to the Atlantic Coast of North America, these trees can grow as tall as 75 feet. As you hike through this area, you may notice the aromatic cedar-like scent of their leaves.
Great Island Trail. This 4.7-mile loop trail in Wellfleet offers plenty of opportunities for hikers to spot wildlife in the open salt marsh and native pitch pine forests. This trail also features commanding views of Wellfleet Harbor and Cape Cod Bay from Great Island and Great Beach Hill.
Pamet Area Trails. This 1.9-mile trail in Truro takes hikers through wooded lands to Bearberry Hill Summit for a view of the ocean. The trail also passes by a house built in 1830, that is a reminder of a bygone era when cranberries were produced for commercial use on the Cape.
Pilgrim Spring Trail. This 0.7-mile loop trail in Truro takes hikers through a pine and oak forest. It also commemorates the place Pilgrims took their first drink of fresh water in New England.
Beech Forest Trail. This one-mile loop trail in Provincetown winds through a hardwood forest with Beech and Maple trees. This trail is one of the most popular places to explore on the Outer Cape, especially in autumn during the peak of the fall foliage change.
Small Swamp Trail. This 0.7-mile trail is situated at the northern end of Cape Cod National Seashore in Provincetown. The trail features a small creek, dunes and ocean views. It also passes by the remnants of a farm operated in the 1860s by Thomas Small.
Provincetown Lighthouse Hiking Trails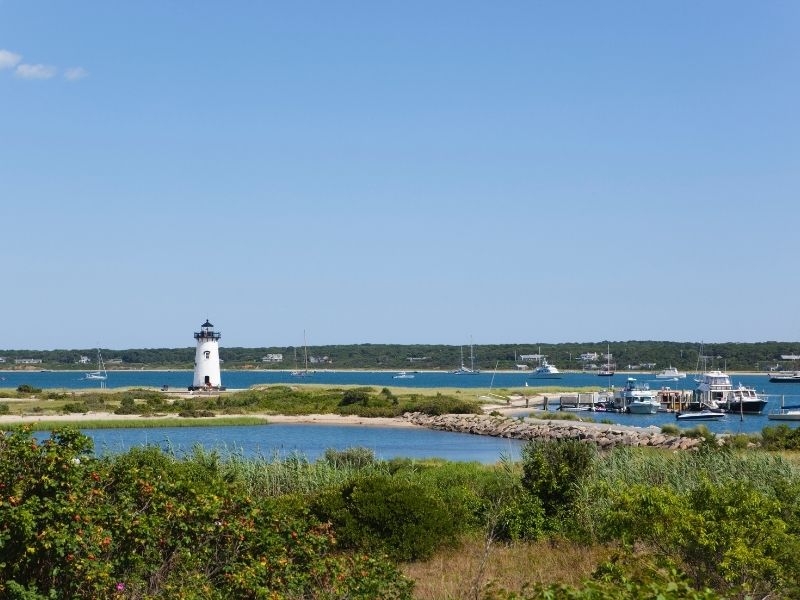 Provincetown is one of the most popular destinations on Cape Cod. It is also the place where Pilgrims first landed in 1620. Centuries later, Cape Cod's lighthouse beacons guided mariners safely around the perils of the Cape's coastlines. Here are two hiking trails to explore:
Wood End Lighthouse Trail. Built in 1862, the Wood End Light guided mariners through the waters of the northern end of the Cape. This moderate hike is ideal for visitors who want to take a long walk on the beach during low tide.
Long Point Lighthouse Trail. This 6.4-mile loop trail is in Provincetown at the northeastern tip of Long Point. The Long Point lighthouse was established in 1826 to guide mariners into Provincetown Harbor. This moderate trail is for hikers who want to enjoy a longer trail with beautiful views of Cape Cod's untamed landscapes.
In conclusion, hiking is a popular way to enjoy Cape Cod's ecological diversity. Trails include pine forests, freshwater and saltwater marshes, ponds and ocean views. As you hike through the quiet solitude of the trails on Cape Cod, you will discover a land shaped by nature's seasons, forever intertwined with the story of America's people, past and present.
Private Jet Charter to Cape Cod 

A private jet charter flight to Cape Cod can be matched to suit almost any travel plan from short non-stop flights to long-range cross-continental or international trips. Private jet charters to Cape Cod typically utilize super midsize, midsize and light jets.
When chartering an on-demand private flight to Cape Cod, the primary airport is Barnstable Municipal Airport (HYA), also known as Boardman/Polando Field.
Super midsize jet options typically accommodate up to 9 passengers. Super midsize jet options include the Gulfstream G550, Bombardier Challenger 350 and the Embraer Legacy 650. Super midsize jets feature catering, digital entertainment, a full galley and flight attendant service.
Midsize jet options typically accommodate 5-7 passengers. Midsize jet options include the Hawker 800XP, the Cessna Citation XLS+ and the Learjet 60XR. Midsize jets include catering and digital entertainment. Midsize jets have a fast climb rate, extended ranges and generous baggage capacity.
Light jet options accommodate 6-8 passengers. Light jet options include the Citation CJ3+, Hawker 400XP and the Phenom 300. Light jets offer a cost-effective charter option configured for the value charter clients seek with a combination of speed, range and passenger comfort.
Private Jet from U.S. Cities to Cape Cod (HYA)
Departure

City

Departure

Airport

Airport Code
Distance (Nautical Miles)
Miles
Estimated Flight Time
Super Midsize
Midsize
Light
Austin
Austin-Bergstrom
AUS
1,489
1,714
3 hrs

46 min

3 hrs

33 min

3 hrs

31 min

Boston
Logan Intl.
BOS
53
61
30 min
28 min
28 min
Indianapolis
Indianapolis Intl.
IND
737
848
2 hrs

9 min

1 hr

55 min

1 hr

55 min

Miami
Miami Intl.
MIA
1,073
1,236
2 hrs

51 min

2 hrs

36 min

2 hrs

36 min

Nashville
Nashville Intl.
BNA
833
959
2 hrs

20 min

2 hrs

8 min

2 hrs

8 min

New York
Newark
EWR
185
213
49 min
46 min
46 min
Phoenix
Phoenix Sky Harbor Intl.
PHX
2,025
2,331
5 hrs

6 min

4 hrs

45 min

4 hrs

45 min

Reno
Reno-Tahoe Intl.
RNO
2,227
2,565
5 hrs

48 min

5 hrs

24 min

5 hrs

24 min

San Diego
San Diego Intl.
SAN
2,276
2,621
5 hrs

51 min

5 hrs

26 min

5 hrs

26 min

Scottsdale
Scottsdale Airport
SDL
2,015
2,320
5 hrs

5 min

4 hrs

44 min

4 hrs

44 min

Seattle
Seattle-Tacoma
SEA
2,209
2,544
5 hrs

38 min

5 hrs

15 min

5 hrs

15 min

Van Nuys
Van Nuys Airport
VNY
2,294
2,642
5 hrs

57 min

5 hrs

32 min

5 hrs

32 min
Choose Mercury Jets
Mercury Jets' on-demand white glove charter coordinators can assist you in choosing your preferred aircraft. To book a flight, call +1-212-840-8000  for our charter department. Mercury Jets offers an instant quote request. Submit your request here to price out your flight immediately.