Private Jet Charter from OPF to TEB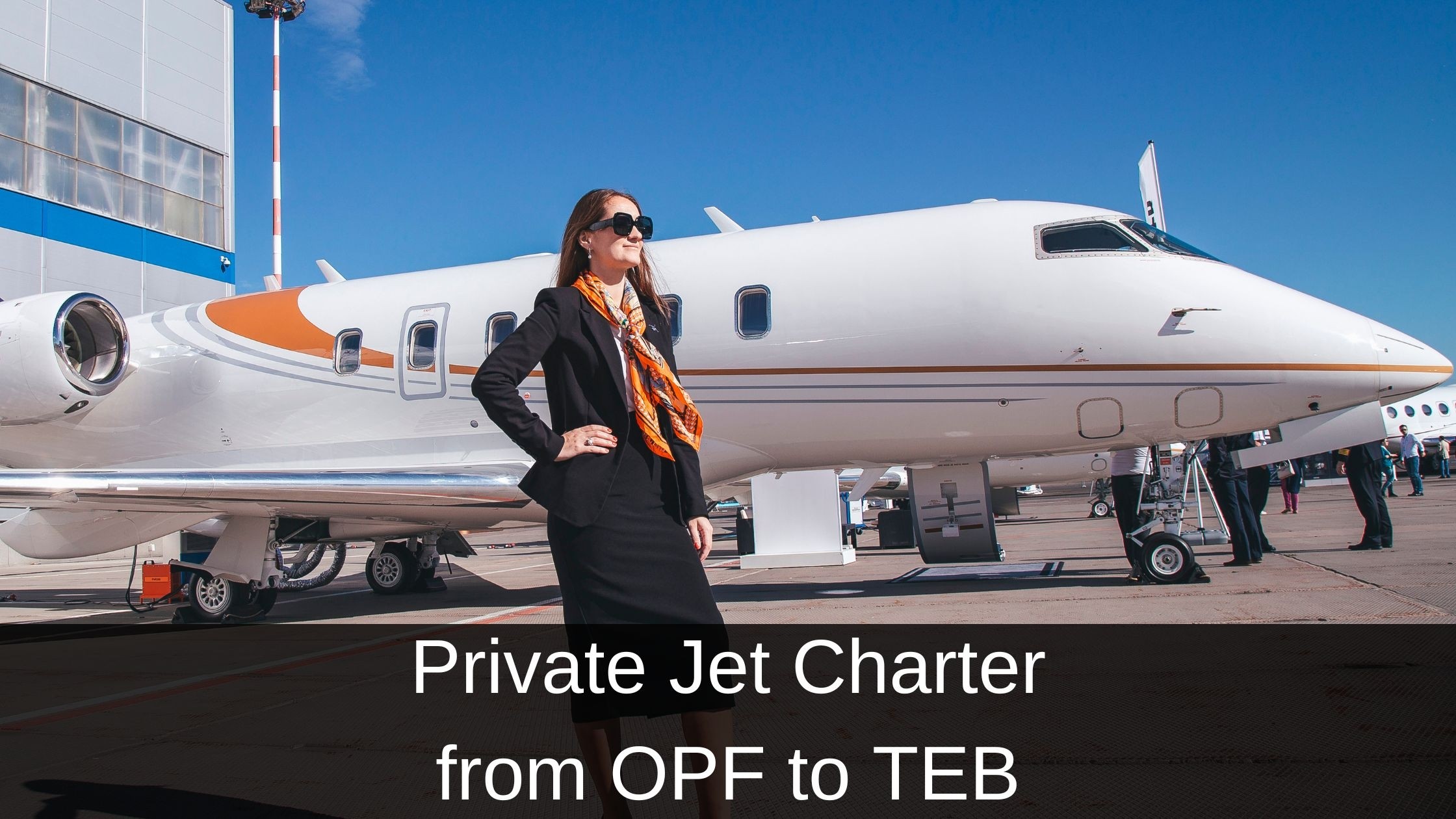 Mercury Jets provides on-demand private jet charters from Miami-Opa locka Executive (OPF) to Teterboro Airport (TEB).
Teterboro Airport (TEB) is one of the top destinations in the U.S. for private jets. Leisure travelers utilize this airport to enjoy a variety of attractions in the New Jersey and New York area. Teterboro is conveniently located 12 miles from midtown Manhattan, making it one of the top airports for private fliers traveling to New York City. To get the most current information on private jet rentals to Teterboro Airport (TEB) and to find out about flight arrangements to Teterboro, use the form below.
Charter a private jet from OPF to TEB
Airport Distances and Flight Times from OPF to TEB
Private Jet from Opa-Locka Airport (OPF) to Teterboro Airport (TEB)
Destination Airport
Airport Code
Distance (Nautical Miles)
Miles
Estimated Flight Time
Super Midsize
Midsize
Light
Teterboro, New Jersey Airport
TEB
948
1,092
2 hrs

35 min

2 hrs

18 min

2 hrs

18 min
Distances and flight times shown in the charts above should be considered as estimates only. One (1) nautical mile is equal to 1.1508 statute miles.
Types of Private Jets for Jet Charters between OPF and TEB
A private jet from Miami Opa-Locka Airport (OPF) to Teterboro Airport (TEB), flights typically operate using super-midsize, midsize, or light aircraft types:
Super Midsize jet options for private charters from OPF to TEB include the Hawker 1000, Dassault Falcon 50EX and Cessna Citation X+.
The Hawker 1000 represents the economy in the super-midsize class. Designed with an extended range for flexible travel, the roomy cabin seats up to eight passengers comfortably.
Dassault designed the Falcon 50EX as a long-range jet with a capacity for up to nine passengers in comfortable seating. One of the most requested configurations is a four-club executive seat grouping with a three-place divan and two additional seats.
Business executives utilize Cessna's Citation X+ for its speed and versatility. This high-performing jet also features a fast climb rate to quickly reach a comfortable cruising altitude for an economical flight to Teterboro Airport.
Midsize jet options for private flights from OPF to TEB include the Gulfstream G280, Cessna Citation Sovereign+, and Bombardier Learjet 60XR.
Although the G280 is among the smallest business jets in Gulfstream's fleet, the aircraft was designed with a focus on value. Inside the cabin configured for up to ten passengers, natural lighting from 19 windows sets the tone for passenger comfort.
The Cessna Citation Sovereign+ seats up to 12 passengers in a double club configuration. This business jet is among the fastest midsize jets available for charter and is popular with business executives who commute from OPF to TEB.
The Learjet 60XR cabin is the largest of all the Learjet models, with seating for up to seven passengers. Bombardier designed the 60XR cabin with spaciousness and functionality in mind. The Learjet 60XR delivers a powerful performance with a fast climb rate of 4,500 feet per minute.
Midsize jets typically include a full galley, catering, and flight attendant service.
Light jet options for OPF to TEB charter flights include the Cessna Citation CJ4, Embraer Phenom 100E, and Bombardier Learjet 75.
Cessna's Citation CJ4 is an economical option in the Light class with seating for six passengers with separate zones that passengers can utilize for business meetings or relaxation. Seating in this flexible aircraft can also be fully reclined for complete relation.
With a maximum speed of Mach 0.70, the Phenom 100E was designed by Embraer for performance and economy with seating for six passengers.
The Bombardier Learjet 75 features a combination of speed, utility, and comfort. With integrated cabin technology, the Learjet 75 is well-suited for business or leisure charter flights to TEB.
Light jets typically include digital entertainment, a galley, and Wi-Fi for in-flight entertainment.
How much does a private jet cost from OPF to TEB?
The estimated cost of a private jet from OPF to TEB (one-way) is as follows:
Light jet to TEB: starting at $17,600.
Midsize jet to TEB: starting at $19,800.
Super midsize jet to TEB: starting at $23,800.
In conclusion, a privately chartered jet to Teterboro Airport (TEB) from Miami Opa Locka Airport (OPF) will ensure a smooth private travel experience. A private charter coordinator will help you locate the most suitable aircraft for your needs, verify compliance with the strictest regulations, and will plan your flight from its origin until you land safely arrive at Teterboro.
Choose Mercury Jets for Private Jet to Teterboro Airport (TEB) from Miami Opa Locka Airport (OPF)
Mercury Jets' on-demand white-glove charter coordinators can assist you in choosing your preferred aircraft. To book a flight, call +1 212-840-8000 for our charter department. Mercury Jets offers an instant quote request. Submit your request here to price out your flight immediately.