12 Major Private Jets Manufacturers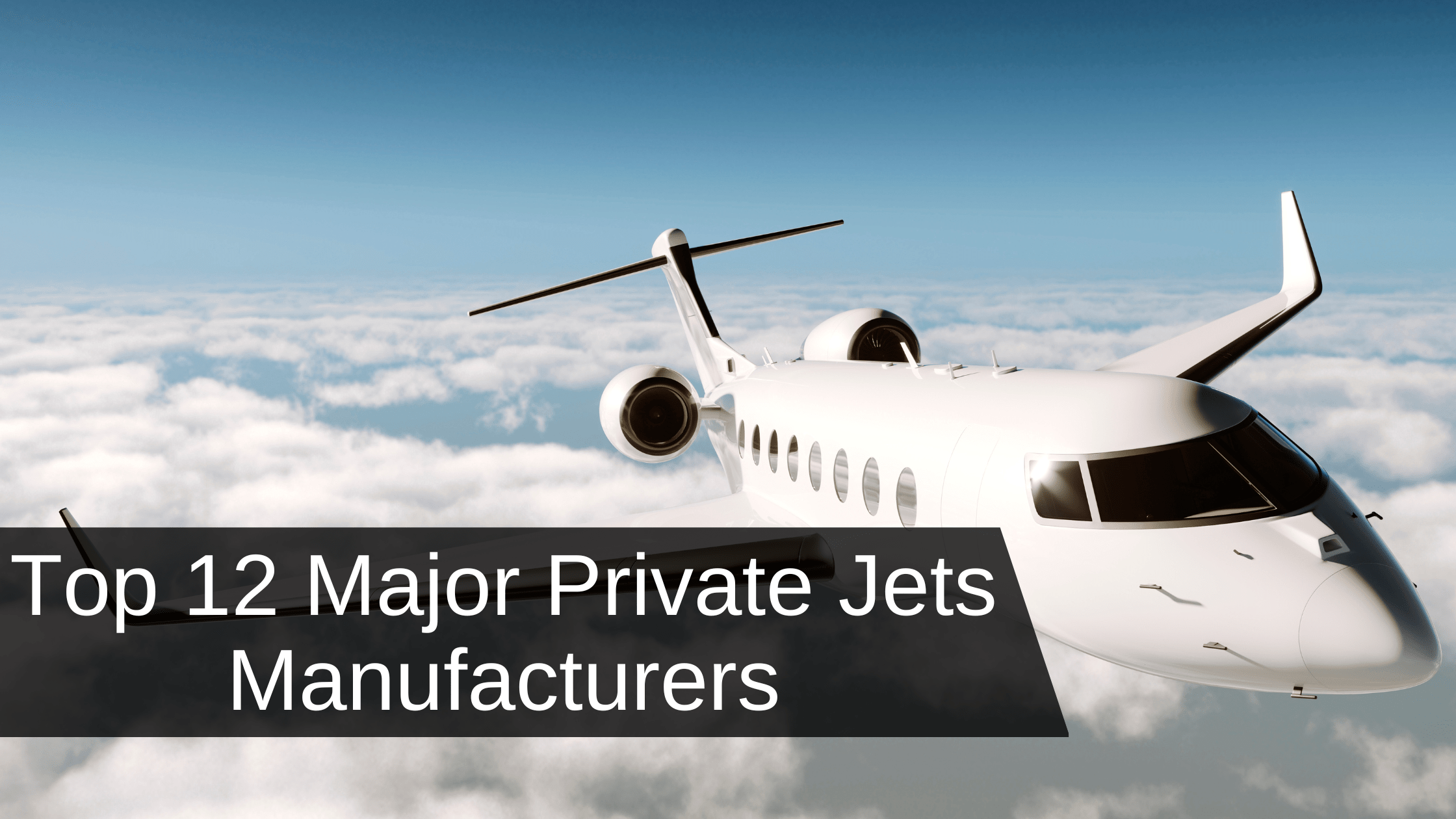 Business aviation originated in the second half of the 20th century, and since then, private jet manufacturers have been competing with each other, creating modern models for different types of travel. So, whether you are planning to buy a plane, a charter flight, or are just interested in the subject, we offer an introduction to popular private jet brands below.
1. Airbus
Airbus, one of the largest jet manufacturers in the world, is the pride of the European aviation industry. It is the key competitor of not less known Boeing company and produces business airliners, which they claim are the most reliable and perfect in the business aviation segment. The most famous Airbus models are A380, A320, and business versions, ACJ319 and ACJ320.
2. Boeing
American company Boeing is one of the top private jets companies. In addition to commercial aircraft, it is engaged in developing and producing launch systems, satellites, and communication systems. The company is a leader in the aircraft industry, and as a major player in private jet, makers are an attractive option for fans of international flights. Boeing's best-known models are the 737 series and the BBJ version for flights over 6,200 nautical miles.
3. Bombardier
Bombardier is the world's third largest private jet manufacturer after Airbus and Boeing and is a significant player in the business aviation sector. The history of the brand began in 1942, and today, its enterprises are located in 27 countries of the world. The company's range of business jets is represented by three categories, Global (long-range), Challenger (medium-range, large), and Learjet (small, medium models).
4. Beechcraft
American jet manufacturing company Hawker Beechcraft, known worldwide for more than 60 years, specializes in small turboprop aircraft. The company is considered a pioneer in business aviation and has an excellent reputation for very reliable aircraft, which are among the most expensive in their classes. The most famous models of Beechcraft are King Air and Hawker Line.
5. Cessna
Today Cessna is known as the developer and manufacturer of modern private jets of different classes and characteristics. The history of the world-famous aircraft company began in Kansas in 1927, and they have worked in the business of private jets since 1972. The most famous models of Cessna are Citation Sovereign, Citation X, and Citation XLS+.
6. Dassault
Dassault was founded in 1929 and has proven its technological know-how in creating jets for many years in the business aviation segment. It is a famous company in the executive aviation sector that produces heavy to ultra-long-range private luxury jets. The most famous Dassault models are Falcon 7X and 2000LX.
7. Embraer
The primary purpose of Embraer is the production of regional passenger aircraft. It is a Brazilian aircraft manufacturing conglomerate that confidently holds third place in aircraft supply after Airbus and Boeing. The most famous models of private aircraft manufacturer Dassault are the Legacy 650, Praetor 600, and Phenom 300.
8. Pilatus
Swiss aircraft manufacturer Pilatus, known for its PC-12, an aircraft that can land on unpaved runways, specializes in turboprop aircraft. The model is popular with regional airlines and is used for various types of travel.
9. Gulfstream
The American private airplane company Gulfstream, located in Georgia, specializes exclusively in producing business jets. The company has models such as the G700, which can compete in range with Bombardier Global 7500. The most famous models of Gulfstream are the Gulfstream V and G650.
10. Piaggio
Founded in 1884, Piaggio is a veteran of the aviation industry and a well-known Italian motorcycle manufacturer. The company has been in the private jet sector since 2000, and in 2015 it launched an upgraded P180 Avanti EVO, a turboprop luxury private airplane.
11. Honda
Honda Aircraft Company is a Honda division to design and manufactures the HondaJet aircraft. It is Japan's newest private jet 2021, manufactured entirely by one company without government support. The company has the highest aircraft sales in its segment.
12. Nextant
An American company Nextant specializing in restoring business jets. Founded in 2007, it was the first company to introduce the concept of aircraft restoration to the business jet market. Its first product is the Nextant 400XT, one of the most worthy representatives of its class of light aircraft.
Mercury Jets offers customers unlimited access to a worldwide network of private jets for work or leisure. Call or email us today to book your private jet charter at competitive rates and personalized service on board. If you have any questions about the private jet charter, ask us before you book, and we will be sure to help you in the best possible way.
How much is the cheapest private jet?
The Cirrus Vision Jet, developed by Cirrus Aircraft at the cost of $2 million, is the cheapest private jet on the market. The aircraft can accommodate up to 5 passengers, and due to the turbofan engine, Williams International FJ33-5A can travel distances of up to 1,275nm.
What is the difference between an airplane and a private jet?
A jet aircraft describes any aircraft that has a jet engine. It is a typically fixed-wing aircraft that uses jet engines. Simply put, all jets are airplanes. At the same time, an airplane is a mechanically powered vehicle that gets its lift from the thrust created by the engine.
What types of aircraft should be used on international charter flights?
For long-haul flights, private aviation customers are better choose midsize or heavy jets. For example, the Gulfstream G650ER offers a range of 7,500 nm, and the Bombardier Global 6000 has a capability of 13 hours or 6,000 nautical miles. Aircraft intercontinental cabins are equipped to make passengers and crew feel refreshed after a long flight. Although the most popular transatlantic flight is between London and New York, choosing a plane is best based on budget and the necessary facilities.