The Etiquette of Private Jets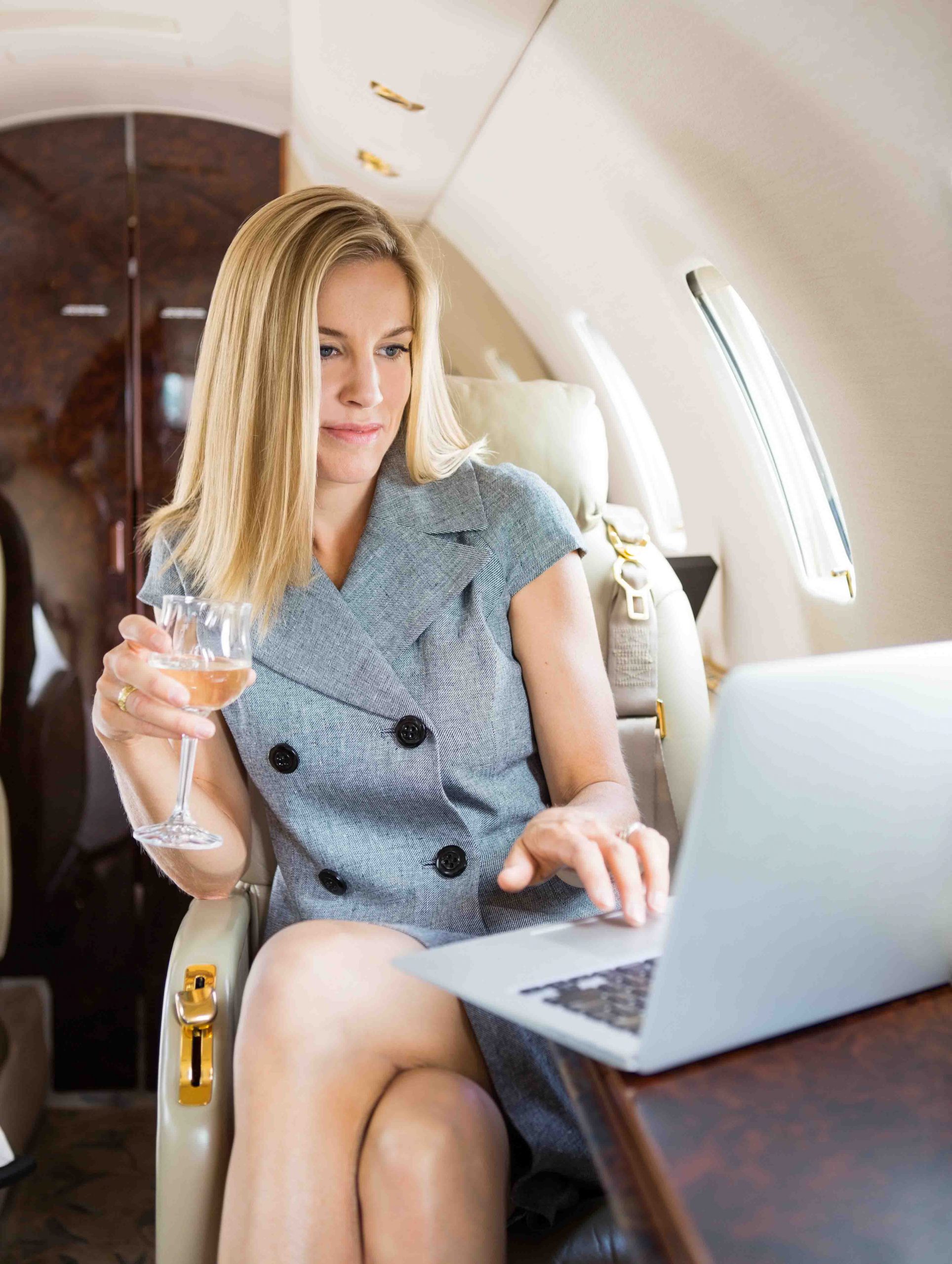 The Etiquette of Private Jets
Traveling on a private jet became very popular nowadays.  There are more and more people choosing to fly by private jet for leisure and business, and some of the new travelers are not sure about how to properly act or what exactly to expect of their trips. We would like to provide a few useful tips to make you private jet flight experience even more easy.
1. Arrival time: When should I arrive to the airport?
You should arrive around 15 minutes before the scheduled flight, so that the flight crew could check identification, load your luggage and get ready for a departure. If you know you are late for the flight, just call a Mercury Jets representative and let them know that you are late for your flight and advise them with the time you are planning to arrive. They will notify the flight crew and will make some adjustments for your convenience.
2. Luggage: How much luggage can I bring on a private jet?
When you travel by private jet, you should ask your Mercury Jets representative how much luggage your aircraft can handle. Usually it is 1 regular size suitcase and 1 carry-on bag per person. Our advice is to use soft bags so that the flight crew could fit more baggage.
3. Children: What should I bring to entertain my children?
Our advice is to bring as many games, books, iPads with cartoons and movies as possible. You and the flight crew will have a peaceful flight, when your kids are happy and entertained. If you would like our representatives to arrange entertainment for your kid, simply ask in advance.
4. Seats: Can I choose my seat on a private jet or will it be assigned?
Seats are not assigned on private jets, you may choose any seat you like. Very rare that the flight crew can ask you to change you seat for a better weight distribution on the aircraft for the flight safety.
5. Travel Attire: What should I wear on a private jet?
We advise to wear something comfortable for you, especially if you have a long flight. Women should avoid wearing high heels because it is unsafe to move around the plane. Other than that, you may wear anything you like.
6. Alcohol: How much can I drink on a private jet?
If you are in a legal drinking age, you are allowed to drink alcohol on a private jet as much as you want. However, it is appreciated that you don't over drink because you might be distracting the pilot and the flight crew.
7. Tips: Should I leave tips to my flight crew?
It is not mandatory to leave tips to the flight crew, but it`s the same as any other VIP service you get, if you are willing to say thank you and you are happy with your flight experience, you may want to tip the flight crew. The amount usually ranges from $50 to $100. Remember, you are not obligated to do that.