What Kind of Meals Are Served Aboard Private Jets?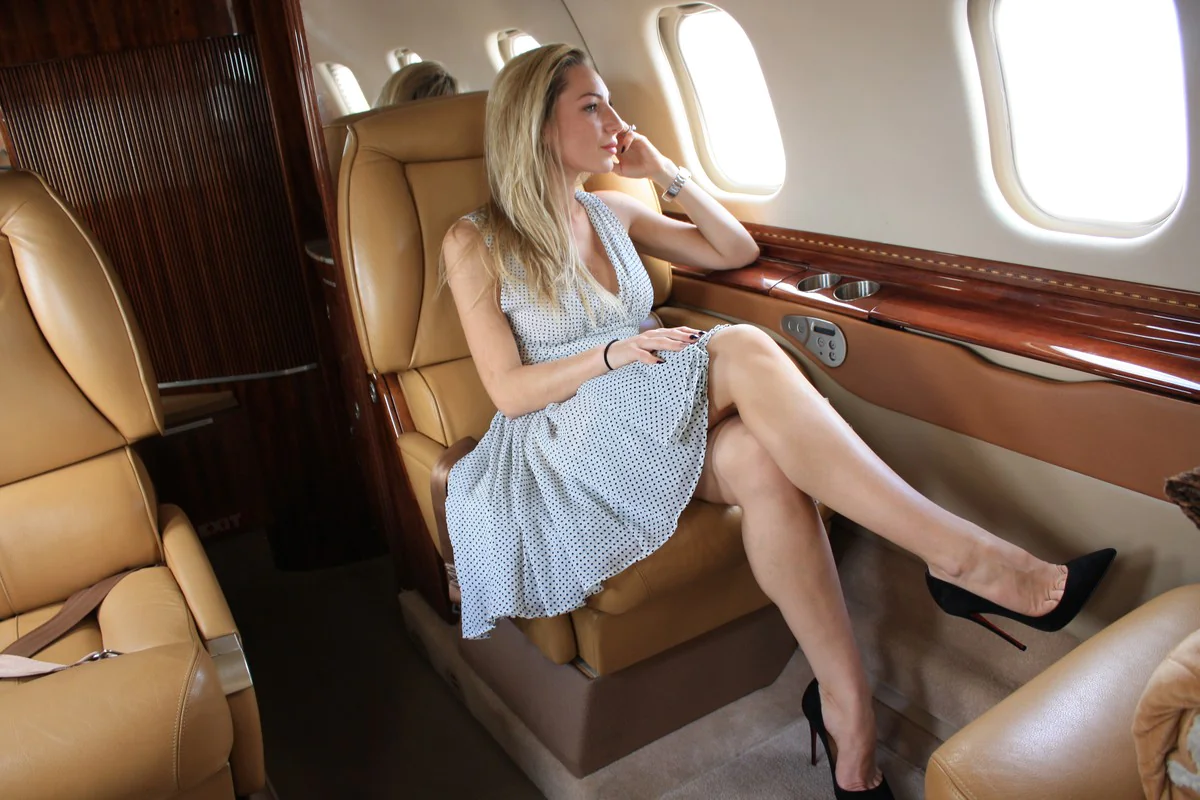 Catering is part of the experience of flying private, in addition to aesthetically pleasing cabin design and comfortable seating configured to suit the needs of your chartered flight.
Heavy jets that fly transcontinental or international flights are sometimes staffed with private chefs, however the majority of meals served on private jets are prepared by catering companies that specialize in private flight catering or local fine restaurants. Flight attendants serve the meals from a full galley on larger aircraft, while some small jets that serve shorter private charter routes serve lighter fare that do not require a flight attendant.
Get an instant quote
Scanning our network...
24/7 Customer support
Meals served aboard a private jet are limited only by the imagination of the charter client. Serving cuisine aboard a private jet comes with a unique set of challenges and chartered flight caterers are familiar with the sometimes extravagant and eclectic palettes of private jet clients.
The availability of specialty foods includes regional specialties, such as Maine lobster, Alaska salmon, seasonal dishes and specific requests by customers for their favorite meals from popular local restaurants. Also increasingly popular are "Health and Wellness" menus that offer a variety of vegetarian, gluten-free and dairy-free options.
Favorites Regional Foods Served Aboard Privately Chartered Flights
Gourmet Snacks
Fresh Fruit, Vegetable Spreads, Breakfast Pastries, Muffins, Cheese and Crackers, Gourmet Mixed Nuts, Smoked Salmon
Drinks
Gourmet Coffee, Perrier, Craft Beers, Wines, Champagne, Organic Fresh Pressed or Squeezed Juices
Regional Menu Favorites (some options are seasonal)
Northeast

Breakfast: New York Bagels, Bodega/Deli Egg Sandwich

Lunch: Lobster Roll

Dinner: Maine Lobster, Crab Cakes, New England Clam Chowder

Dessert: Cheesecake

Southeast

Breakfast: Florida Oranges, Frittata, Guava and Cheese Pastalitos, Croquetas

Lunch: Cuban Sandwich, Grouper Sandwich, Empanadas

Dinner: Florida Stone Crab, Caribbean and Cuban dishes including Jerk Pork with Peas and Rice and Ropa Vieja, Blackened Mahi

Dessert: Key Lime Pie, Coconut Flan, Tres Leches

Midwest

Breakfast: Eggs, Bacon, Ham, Sausage

Lunch: Chicago Deep Dish Pizza, Reuben

Sandwich

Dinner: Prime Rib, Bratwurst, Meat and Vegetable Pastry

Dessert: Apple Fritter, Cherry Pie, Sugar Cream Pie

Gulf Coast

Breakfast: Shrimp and Grits

Lunch: Shrimp Po-Boy

Dinner: Surf and Turf, Crawfish Etouffee, Jambalaya, New Orleans Muffaletta, Red Bean and Rice, Gulf Oysters.

Dessert: Beignets, Fresh Fruit

Northwest
Breakfast: French Toast

Lunch: Piroshkies

Dinner: Alaska Salmon, King Crab, Halibut

Dessert: Blueberry Crumble, Baked Alaska, Rainier Cherries, Fresh Blueberries, Salmon Berries

Southwest

Breakfast: Green Chili Breakfast Burrito

Lunch: Margarita Chicken Quesadillas

Dinner: Cast Iron Seared Filet Mignon, Macadamia Nut Chilean Sea Bass

Dessert: Rum Cake, Peruvian Dark Chocolate Cake, Almond Flan
Chartered flight caterers who specialize in preparing food for private jets must adequately package the meals for transit with instructions for plating the meal by flight attendants. Caterers must also package the meals to meet the specific needs of the flight, including flight duration and galley configuration. Hot entrées are served in packaging ready to be heated, plated in specialized microwave packaging or ready-to-serve containers. Cold menu selections are delivered in individually-packaged gourmet boxes or arranged artfully on platters.
How much does catering cost on a private jet chartered flight? For a private charter, you can expect to spend slightly more for meals due to the expenses associated with preparing, packaging and delivering the meals. Bon appétit!
Choose Mercury Jets
Mercury Jets' on-demand white glove charter coordinators can assist you in choosing your preferred aircraft. To book a flight, call for our charter department. Mercury Jets offers an instant quote request. Submit your private jet quote to price out your flight immediately.