7 Things to Consider Before Chartering a Private Jet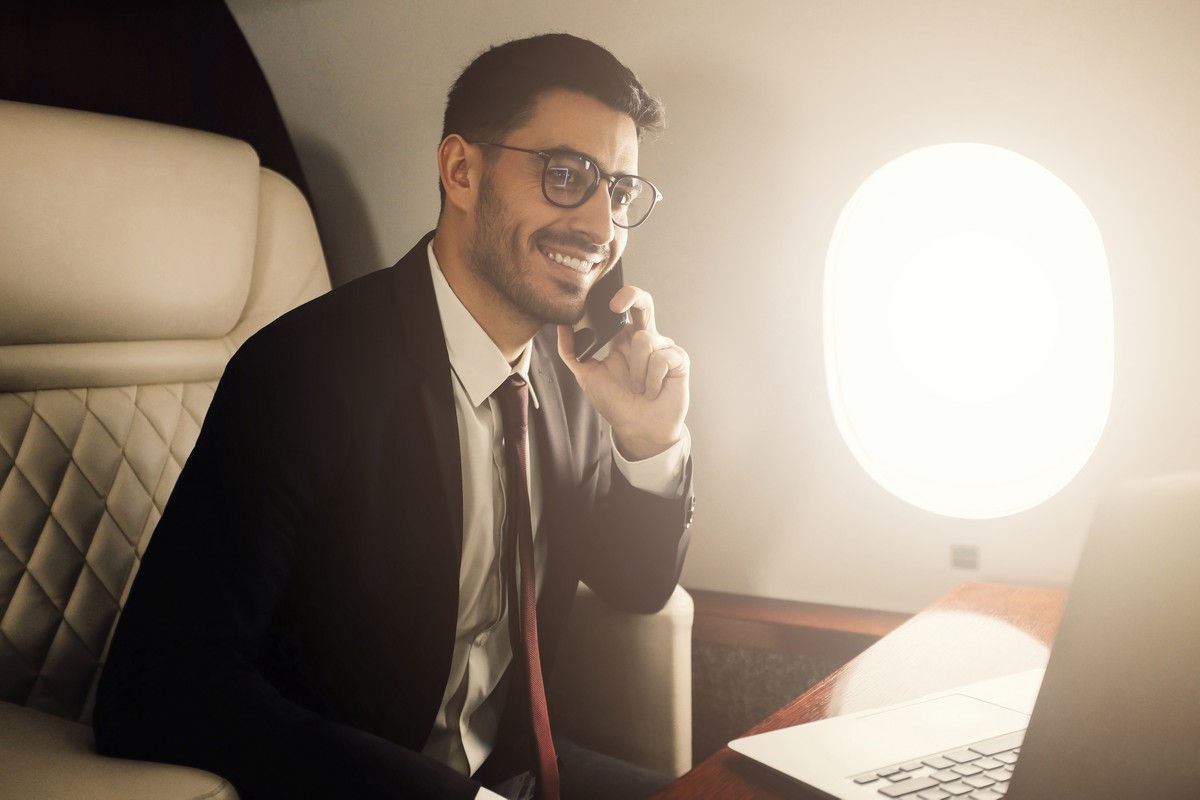 Private jets are frequently utilized by travelers who value the time savings that can be achieved with shorter commute times, cabin space designed to maximize comfort and utility, and the ultimate time-saver–speed. Before embarking upon a privately chartered flight, here are a few key considerations that will help you maximize everything flying private has to offer.
1. Aircraft range
The distance between your originating city and your destination is an essential factor in determining the class of jet required to fulfill your charter. Most private jets can typically fly non-stop for 1,500 miles, efficiently covering shorter domestic routes while heavy jets have the most extended range of private jets and are designed to fly long-haul transcontinental flights non-stop.
2. Passenger count
Versatile seating configurations can be matched to suit the specific purpose of your flight, whether it be for collaborative business meetings, privacy, or enjoyment of the wide range of amenities onboard including a full galley, flight attendant service, Wi-Fi, and a wide variety of digital entertainment options. The Dassault Falcon 900LX's spacious cabin provides three separate areas for work and relaxation, accommodating up to 19 passengers in a compact configuration or up to 8 passengers in a very comfortable setting. Super midsize, midsize, and light jets accommodate fewer passengers but are also designed to maximize passenger comfort and utility.
3. Baggage requirements
There are no baggage restrictions on private flights. However, with several passengers, space for luggage can become very limited. Cargo capacity varies greatly in private jets, and some even have walk-in cargo areas ensuring passengers will have everything they need, especially for extended trips. Convenient built-in storage compartments allow passengers to stow and access personal items during flight.
4. One-way or round-trip
If you require a round-trip flight or an overnight stay, it could add considerable costs. An on-demand charter provider can help clients find suitable one-way options that are less expensive than a round trip and more economical for extended travel.
5. Key performance features
Private jets have several key performance advantages over commercial aircraft.
Speed
Speed is the ultimate time-saver and the reason why business executives turn to private jets as a tool to help them keep their businesses running smoothly. Executives can work more productively, relax more comfortably, and seize opportunities just not possible with commercial jetliner service. If you need speed, consider chartering one of the fastest private jets in the market; Cessna's Super Midsize jet, Citation X, can fly up to 711 miles per hour.
Versatility
Several private jets can operate out of smaller regional airports. You can get closer to your final destination and avoid traffic congestion around large metropolitan airports. With the versatility of private jets, you have access to a larger number of airports.
Super midsize jets are ideal for shorter runways because they can take off with full fuel tanks and fly non-stop for more than 3,200 miles. The Falcon 900LX is an example of a heavy jet with the capability to operate out of smaller regional airports. The jet can take off from runways of less than 4,000 feet at sea level and less than 6,000 feet up to a mile above sea level.
Efficiency
A rate of climb is used to describe how fast a jet can reach its cruising altitude. The quicker the rate of climb, the faster your jet will reach its cruising altitude and the smoother your ride will be. Your jet will also burn fuel more efficiently at its cruising speed.
Comfort
Private jets offer passengers ultimate luxury and unsurpassed comfort, from oversized windows that allow natural light into the cabin, seating configurations for conducting meetings effectively, and private areas for relaxation. Aesthetics are used to enhance the passenger experience. Cessna's Citation Longitude has six interior cabin design options inspired by the Old World with earthy organic textures and inviting warm and cool color palettes to choose from.
6. Cost
Getting the best possible pricing for your charter flight is essential. On-Demand charter providers have access to the largest number of jets on the market and offer concierge service to ensure clients are provided with jet options that are selected specially to suit detailed travel requirements and accommodate guests.
7. Logistics to and from the airport
Commuting to and from the airport can take considerable time, depending on the time of day and the size of the airport you will be using. On-demand charterers can provide you with concierge services to and from the airport so you can concentrate on work or sit back and enjoy the ride.