Charter a Private Jet to Santa Clara, A Cuban Oasis in the Caribbean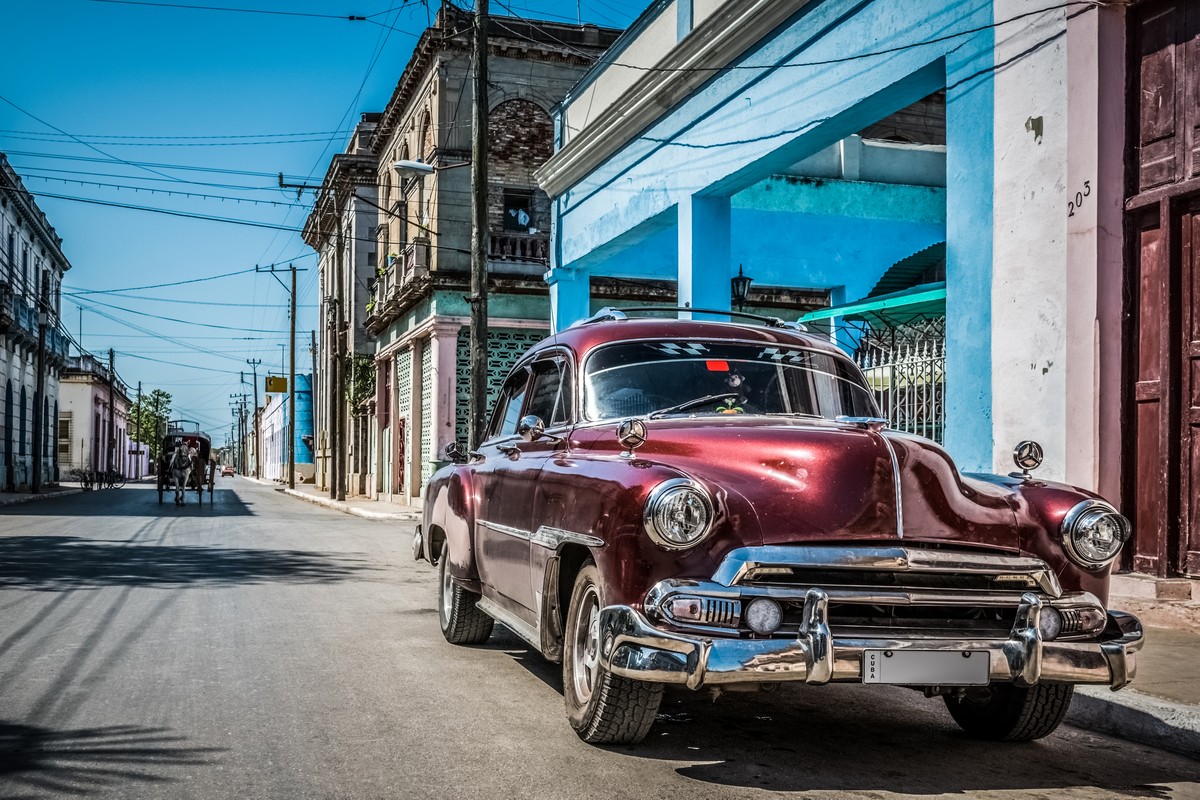 Santa Clara is the capital of Villa Clara, a province that stretches across central and northern Cuba. Just north of Santa Clara is Jardines del Rey Archipelago, home to some of the most sought-after hotels in the Caribbean for leisure tourists who come to enjoy the city of Santa Clara and relax in the comfort and privacy of hotels dotted along the archipelago. Surrounded by lush tropical scenery, these hotels have direct access to miles of unspoiled white-sand beaches, surrounded by biodiversity with one of the most extensive coral reefs in the world and ecological reserves teeming with life. Cuba has a vibrant culture and welcoming hospitality that is among the most beautiful destinations in the Caribbean. We explore some of the top luxury hotels near Santa Clara as well as nearest airports and private jet options.
Luxury Hotels to Stay at Near Santa Clara, Cuba
1. Melia Buenavista
This hotel is nestled within a tropical biosphere reserve. Guests can explore this natural ecological reserve surrounded by beaches and coves and then relax in a private bungalow. Melia Buenavista suites and villas include the luxuries of a 5-star hotel, including 24-hour room service. Villas have separate sitting areas and private terraces. Some suites include additional terraces with hot tubs and ocean views. Guests can choose to dine in one of three restaurants on the property. For exercise, there are two outdoor pools and an exclusive private beach. Other amenities include a gym, a wellness spa and a sauna.
2. Playa Vista Mar
Playa Vista Mar is located on Cayo Las Brujas, the first of the keys that cross the causeway to Cayo Santa Maria. The hotel is in the middle portion of the Jardines del Rey Archipelago. This all-inclusive beachfront hotel is only 2.5 miles from Cayo Santa Maria Airport and steps away from the nearest beach. Guests have the option to dine in the comfort of their room or at one of the hotel's three restaurants. Exercise and entertainment options at Playa Vista Mar include two large pools, a tennis court, a gym and a cinema. The hotel offers direct beach access and a kids' play area for families.
3. Royalton Cayo Santa Maria
Another stunning property located on Cuba's pristine Jardines del Rey Archipelago, the Royalton Cayo Santa María is a traveler favorite. The Royalton Cayo Santa Maria offers guests an island getaway infused with colorful Caribbean décor that reflects the country's rich Spanish and African heritage. This picturesque property is located on La Estrella, just one of Cuba's many unspoiled beaches. Divers from around the world come to Cuba to experience the unspoiled reefs at Jardine del Rey coral reef, easily accessible from any hotel marina on Cayo Santa María. Royalton's famous concept offers guests a memorable experience with elegantly styled suites, world-class dining and amenities and service to meet their every need. The hotel also features private balconies and terraces and a staff that caters to your every need.
4. Valentín Perla Blanca
Valentín Perla Blanca is located on one of Cuba's most pristine beaches. Its namesake, Perla Blanca, is a Wildlife Refuge where guests can observe and learn about Cuba's plant and wildlife species. The property features a contemporary Caribbean design, two swimming pools and submerged bars for relaxing in the sunshine while sipping your favorite cocktails. Guests have several options for dining, including a buffet restaurant and five restaurants that offer a la carte options in Spanish, French, Italian and international cuisine. In the evening, enjoy nightly shows at the Locura Theatre, which features a live band.
5. Hotel Meliá Las Dunas
Hotel Meliá Las Dunas, located on Cayo Santa Maria, is an ideal destination for families and couples to experience an unforgettable vacation. Families enjoy time together at a nearby bustling tourist village filled with the sights and sounds of Cuba, from Caribbean décor and locally handmade arts and crafts to delicious Cuban cuisine. Tourists and locals converge in the city's main square to enjoy balmy breezes and Cuba's friendly hospitality.
A main attraction on Cayo Santa Maria is the Dolphin Pool, where you can learn about these marvelous creatures and swim with them. After returning from a day of fun, guests can relax and unwind in finely appointed rooms that include a spacious walk-in wardrobe, showers and bath. Eight restaurants include the flavors of Asia, international cuisine, Mediterranean cuisine, Mexican cuisine and Cuban cuisine.
Nearest Airports
Abel Santamaría Airport (MUSC) is an international airport serving Santa Clara, the capital city of the Villa Clara province in Cuba. It was named after the Cuban revolutionary Abel Santamaría. The airport's runway length is 9,898 ft.
Jardines del Rey Airport (MUCC) is an airport situated on the island of Cayo Coco, part of the Cuban province of Ciego de Ávila. It takes its name from the Jardines del Rey archipelago, which includes Cayo Coco. The airport's runway length is 9,843 ft.
Las Brujas Airport (MUBR) serves Cayo Santa María. The airport's runway length is 5,915 ft.
Choosing a Jet for Your Privately Chartered Flight to Cuba
Your experienced charter coordinator will help you determine what size jet will be required to accommodate you and your guests. Heavy jets offer spacious cabins and three separate areas for work and relaxation, accommodating up to 19 passengers in a compact configuration or up to 8 passengers in a very comfortable setting. Super midsize, midsize and light jets accommodate fewer passengers but are also designed to maximize passenger comfort and utility.
Versatile seating configurations can be matched to suit the specific purpose of your flight to Cuba, whether it be for a family vacation, business retreat, a dream wedding, or a romantic holiday. Onboard your private jet, you'll enjoy everything flying private has to offer, including the enjoyment of a wide range of amenities that include a galley, flight attendant service, Wi-Fi and a wide variety of digital entertainment options.
Your charter coordinator is available to coordinate logistics to and from the airport and provide you with concierge services to and from the airport so you can concentrate on work or sit back and enjoy the ride.