Discover Midwest Cities by Private Jet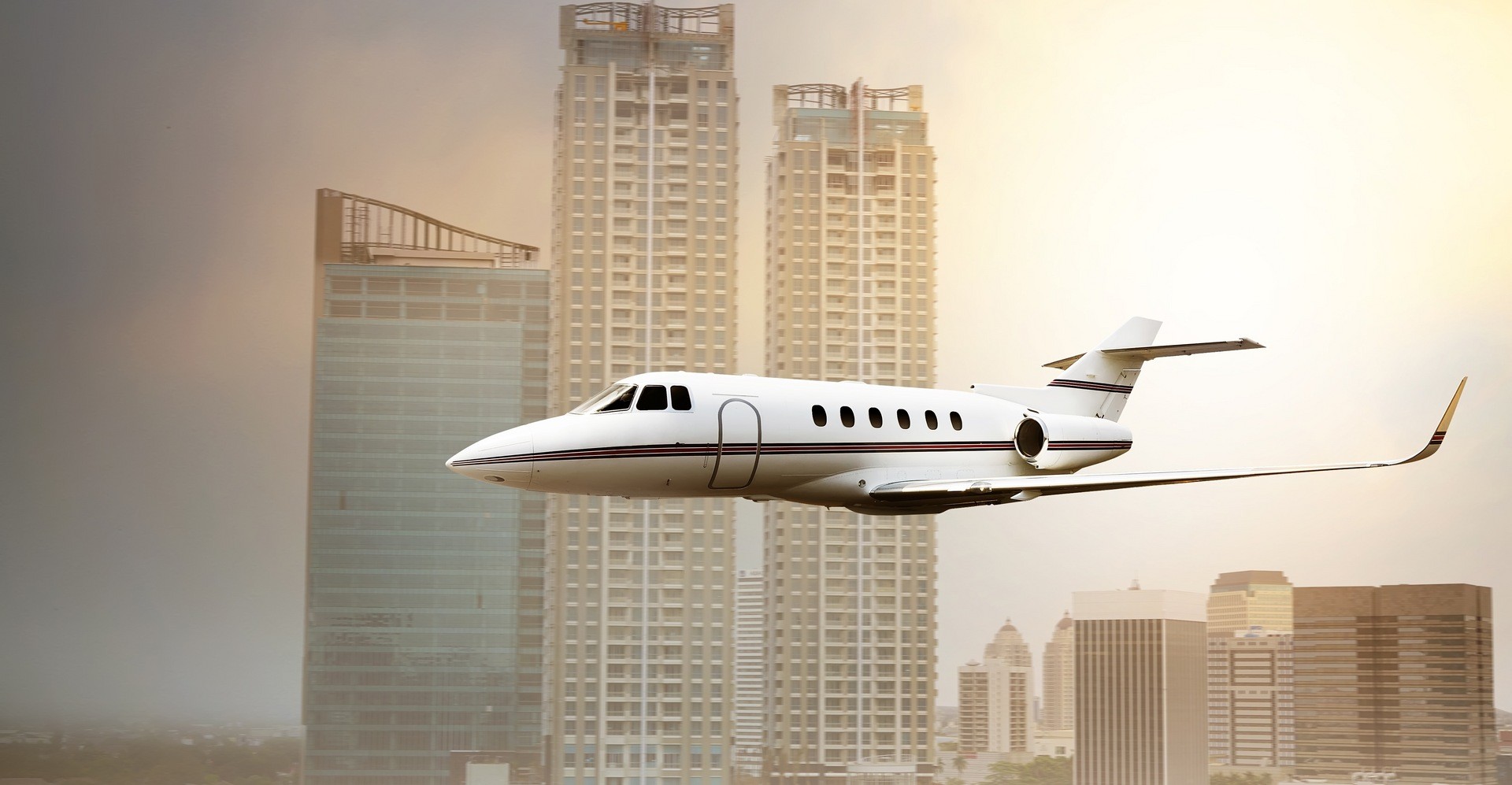 The Midwest is home to some of the nation's largest cities including Chicago, Detroit, Indianapolis, and Minneapolis. These cities are thriving business hubs and home to top Fortune 500 companies and major attractions that bring leisure travelers to the Midwest from around the world.
Private jets have a timesaving advantage over commercial flights with the capability to take off and land on shorter runways at smaller airports closer to the charter client's origination and destination points.
Mercury Jets Can Provide the Most Efficient Private Jet for Your On-Demand Private Charter Flight.
Mercury Jets' expert charter coordinators will assist you with a selection of the most efficient jet for your charter flight according to cabin configuration, range, and speed. Mercury Jets also offers ground transportation options to and from the airport. Some of the most efficient jets for operating out of Midwest airports include:
The Cessna Citation XLS+ can take off in 3,560 feet and has seating for up to 12 passengers. This takeoff performance is among the shortest takeoff distances in the midsize class and an excellent choice for operating out of the smaller regional airports that surround Midwest cities.
Hawker Beechcraft Corporation's Hawker 850XP typically seats up to 9 passengers. The jet features digital entertainment, a galley, and Wi-Fi for in-flight entertainment. The Hawker 850XP's performance features include a fast climb rate and a range of 2,642 nautical miles.
The Learjet 60XR offers a combination of the best technology and comfort for up to seven passengers. This powerful jet can climb at 6,000 feet per minute, has a flight range of 2,269 nautical miles and a maximum cruise speed of 445 knots.
1. Chicago

Chicago is one of the largest cities in the U.S. and home to Fortune 500 companies including Walgreens, Boeing, Archer Daniels, United Continental Holdings, and Allstate. Located on Lake Michigan, Chicago's skyline is dotted with iconic buildings including the 1,450-foot 110-story Willis Tower (formerly the Sears Tower) and the 100-story, 1,128-foot John Hancock Center. The city's urban parks and green spaces offer a serene retreat from the hurried pace of life in the Windy City.
Chicago's renowned museums and attractions include the Museum of Science and Industry, Field Museum, Shedd Aquarium, and Adler Planetarium, the first planetarium in the U.S. A favorite destination for art enthusiasts, The Art Institute of Chicago's collection includes Impressionist and Post-Impressionist works.
Chicago Airports for Private Jet
When booking private air charter service to Chicago, four primary airports serve the city.
Chicago O'Hare (ORD) is located on the Northwest side of Chicago, 14 miles northwest of the Loopbusiness district.
Chicago Midway Airport (MDW), on the southwest side of the city, is located eight miles from the Loop.
Pal-Waukee Airport (PWK), also known as Chicago Executive, is 18 miles northwest of downtown Chicago.
Chicago Rockford International Airport (RFD) is four miles south of Rockford and 85 miles northwest of Chicago.
2. Detroit

Detroit is known as the birthplace of the auto industry and Motown Records. The city is home to the iconic General Motors Co and Ford Motor Co. Leisure travelers who visit the Motor City enjoy the city's museums, botanical gardens, and a wide range of restaurants that feature cuisine that ranges from authentic Farm-to-Table to Detroit-style pizza.
Detroit Airports for Private Jet
When booking a private air charter service to Detroit, three primary airports serve the city.
Detroit Metropolitan Wayne County Airport (DTW) is one of the largest airline hubs in the country and is 19 miles from the city.
Willow Run Airport (YIP) is 31 miles from Detroit. The airport serves freight, corporate and general aviation.
Coleman A. Young International Airport (DET) is six miles northeast of downtown Detroit.
3. Indianapolis

Indianapolis is a thriving business center with a diverse number of industries including healthcare, technology, and real estate. Private jet charter clients enjoy the city's many points of interest including the Indianapolis Botanical Garden, Zoo Indianapolis, and the Indy Wine Trail that includes five award-winning wineries all within minutes of downtown Indianapolis.
The city is famous for the Indianapolis 500-Mile Race, an automobile race that has been held annually for more than a century. The race is held at Indianapolis Motor Speedway over Memorial Day weekend and draws hundreds of thousands of spectators from all over the world.
Indianapolis Airports for Private Jet
When booking your private air charter in Indianapolis, four airports serve the area.
Indianapolis International Airport (IND) is located seven miles southwest of the central business district of Indianapolis.
Eagle Creek Aviation (EYE) is located only seven nautical miles west of the central business district of Indianapolis.
Indianapolis Metropolitan Airport (UMP) is eight miles northeast of downtown Indianapolis.
Indianapolis Regional Airport (MQJ) is approximately 12 nautical miles from the central business district of Indianapolis.
4. Minneapolis
This private jet charter route is frequently requested by business executives who value the significant time savings private jets offer, from shorter commute times, cabin space designed to maximize comfort and utility, and the ultimate time-saver–speed. Private jet clients who request this route enjoy access to several smaller regional airports dotted around the Twin Cities.
Minneapolis is one of the North Star State's "Twin Cities" with the neighboring state capital of St. Paul. The famous Mighty Mississippi River separates the cities. Minnesota is a favorite state of leisure travelers who enjoy quick access to the area's many lakes and rivers. Minneapolis also has cultural landmarks like the Walker Art Center, a contemporary art museum, and the adjacent Minneapolis Sculpture Garden.
Minneapolis Airports for Private Jet
When booking a private air charter service to Minneapolis, six primary airports serve the area.
Minneapolis–Saint Paul International Airport (MSP) is 10 miles from the downtown business districts of Minneapolis and Saint Paul.
Anoka County–Blaine Airport (ANE), is approximately 20 miles north of the central business district of Minneapolis.
Crystal Airport (MIC) is eight miles northwest of the central business district of Minneapolis.
Eden Prairie (FCM), another small reliever airport for the Twin Cities, is 12 miles southwest of downtown Minneapolis.
Airlake Airport (LVN) is approximately 25 miles south of the central business district of Minneapolis.
St. Paul Downtown Airport (STP) is approximately 20 miles from Minneapolis.
Choose Mercury Jets
Mercury Jets' on-demand white-glove charter coordinators can assist you in choosing your preferred aircraft. To book a flight, call +1 212-840-8000 for our charter department. Mercury Jets offers an instant quote request. Submit your request here to price out your flight immediately.