Gulfstream Introduces Its Flagship G700 as the Best-Performing Aircraft in the Business-jet Industry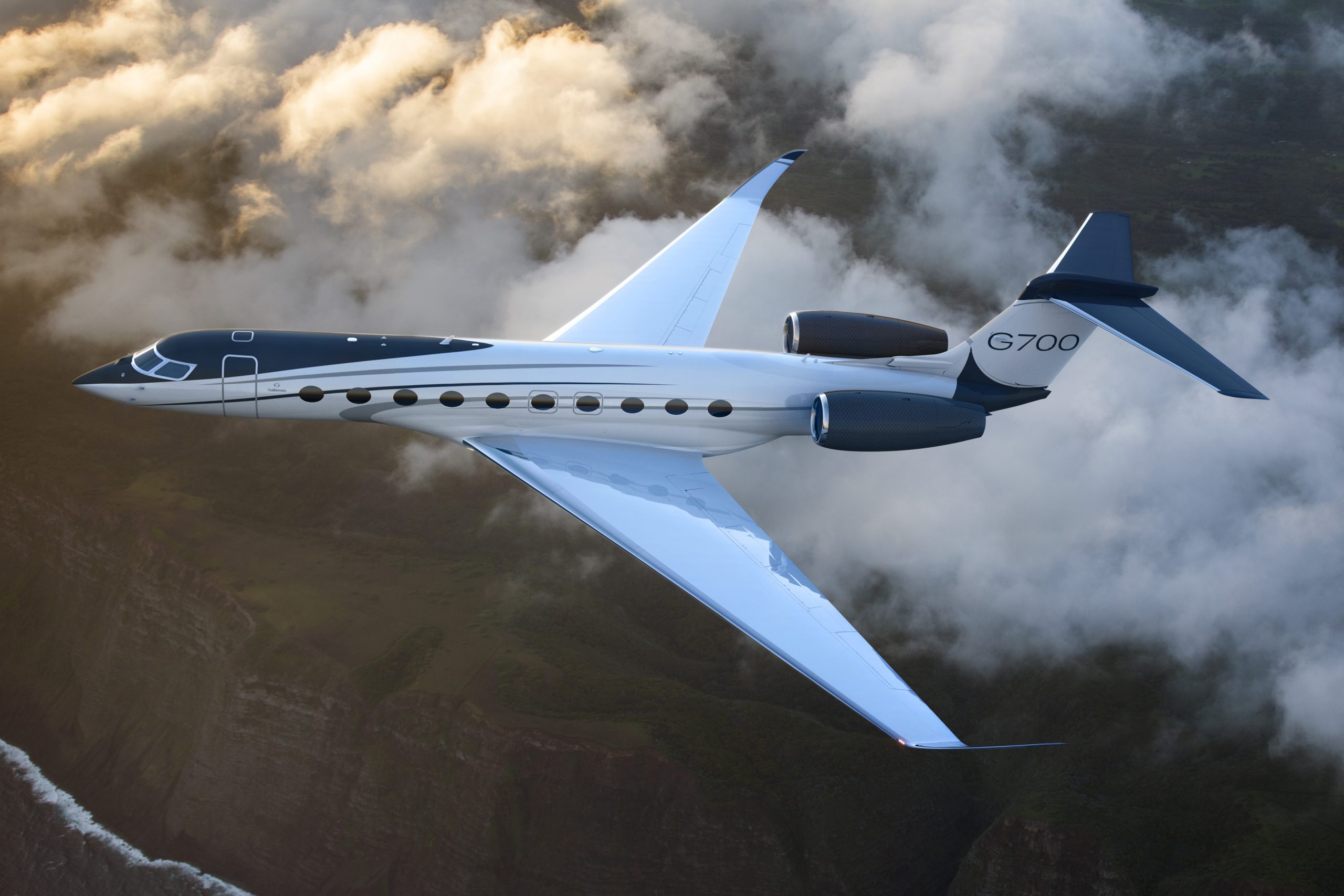 On the eve of the 2019 National Business Aviation Association Convention & Exhibition in Las Vegas, Gulfstream Aerospace Corp., a wholly-owned subsidiary of General Dynamics (NYSE: GD), introduced its new flagship, the Gulfstream G700TM, touting it as "the most spacious, best-performing aircraft in the business-jet industry.
During the event, Gulfstream President Mark Burns revealed a full-scale mockup of the G700 and showed a video of the aircraft taxiing under its own power at Gulfstream headquarters in Savannah.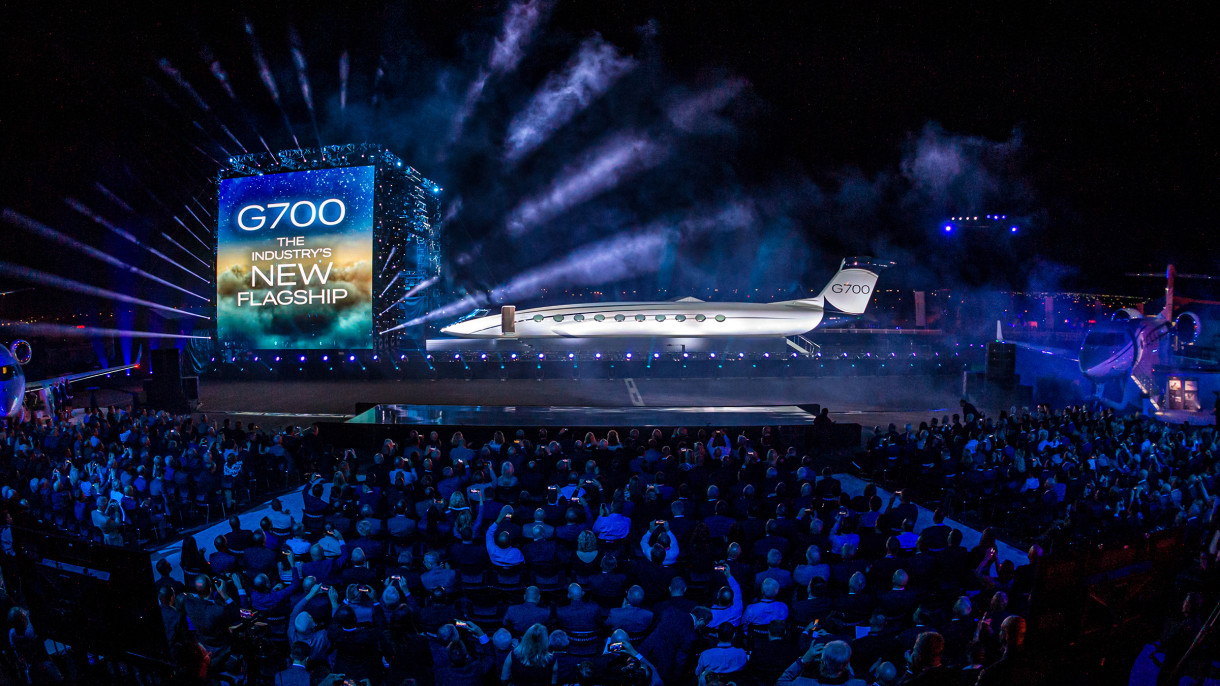 "The Gulfstream G700 takes the very best elements from our most innovative products and unites them with cutting-edge advances to create an all-new, advanced-technology aircraft that redefines safety, comfort and range at speed," said Gulfstream President Mark Burns.
The Gulfstream G700 is a formidable competitor amongst the most elite business jets, connecting the world with non-stop ultra long-haul routes. 
Private jet charter clients seek to maximize everything flying private has to offer, including aircraft range and speed.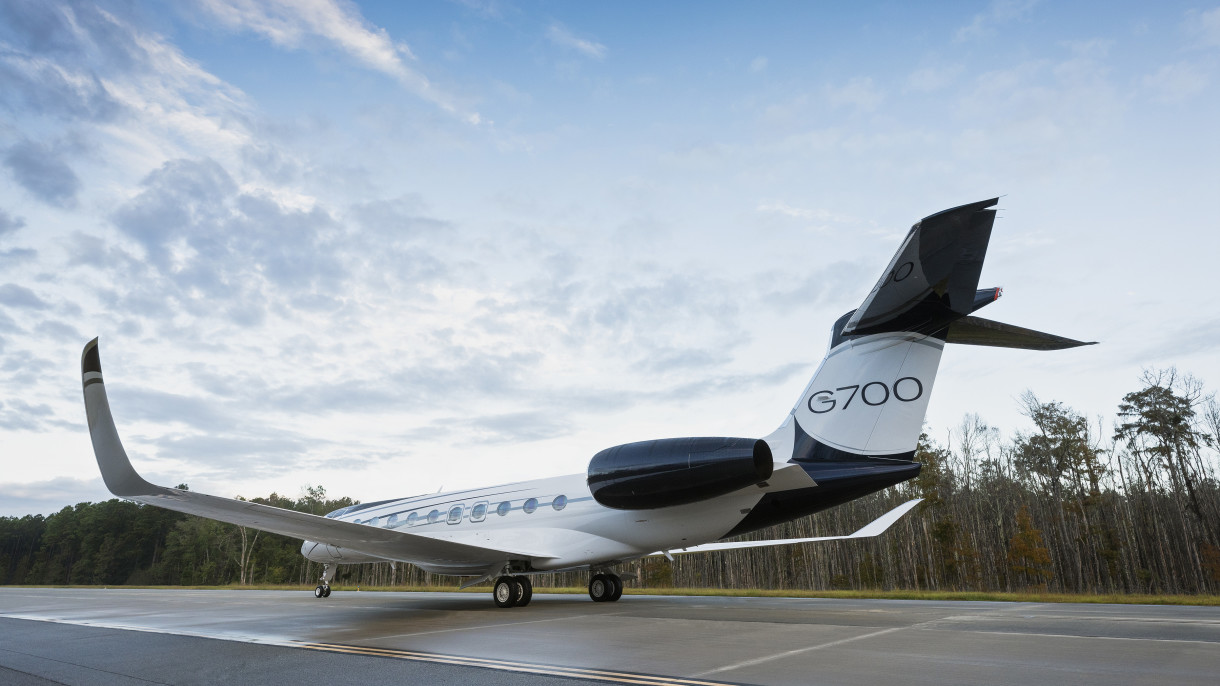 "The private jet industry's unprecedented advancements in technology reduce travel time and connect cities like never before. The G700 joins the coveted top five heavy business jets with the most extended range," said David Gitman, President of Mercury Jets, an on-demand business jet provider based at Fort Lauderdale-Hollywood International Airport, one of the busiest hubs for executive flights in South Florida.
The G700 can fly 7,500 nautical miles/13,890 kilometers at Mach 0.85 or 6,400 nm/11,853 km at Mach 0.90. The ability to fly at faster speeds (Mach 0.90 versus Mach 0.80) gives customers more time, lower annual expenses for maintenance, parts and services, and shorter crew days for safer operations, according to Gulfstream's announcement.
Commercial aviation has also joined the race for ultra long-range routes.
Australia's Quantus made an announcement only days ago that the airline completed its first non-stop commercial flight from New York to Sydney, a range of 9,954 miles. The test flight, dubbed "Project Sunrise" covered a range that exceeded the Bombardier Global 8000's top range of 9,091 miles by 863 miles.
The Quantus jet touched down in Sydney after a 19 hour, 16-minute flight.
The G700 Passenger Experience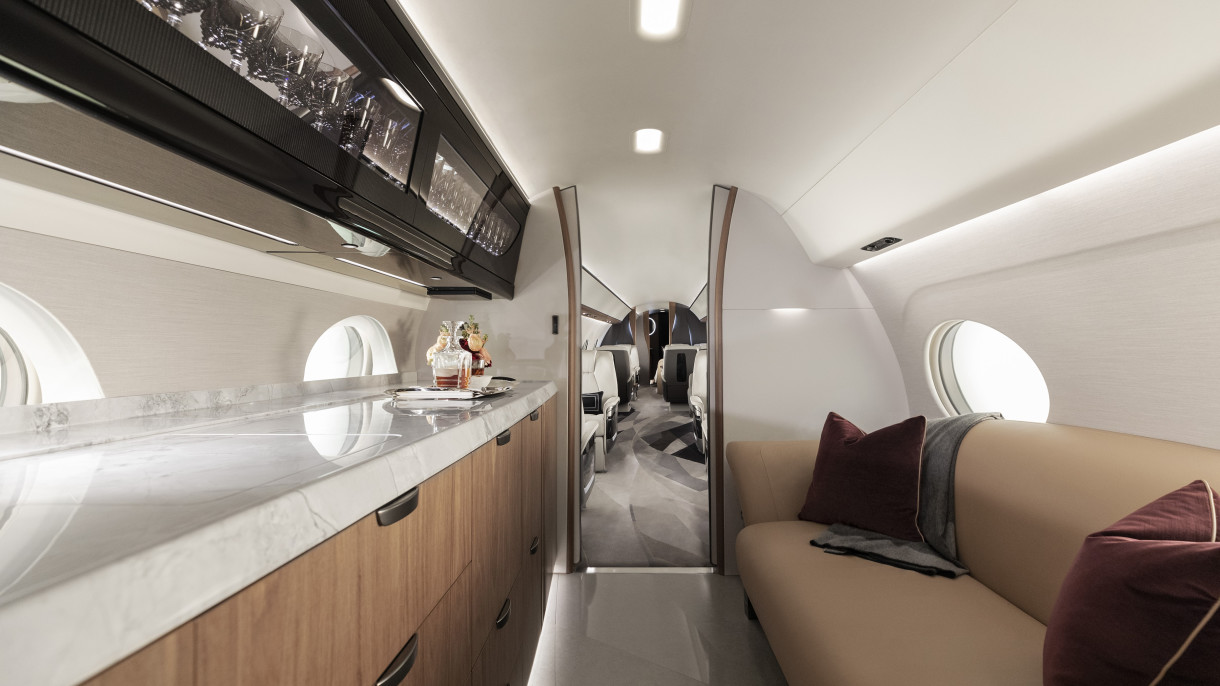 Cabin comfort is a major deciding factor in flying private, especially ultra long-range routes. The G700 passenger experience boasts the tallest, widest and longest cabin in the industry with leading range and speed capabilities. Gulfstream blends proven ultralong-range, speed and performance with flight-deck innovation and cutting-edge cabin creation to offer customers an unprecedented aircraft experience.
The all-new cabin on the G700 allows customers to extend their personal and professional lifestyle to their aircraft. With up to five living areas, the G700 offers an extra-large ultragalley with a passenger lounge or crew compartment; a six-place dining or conference room; and a master suite with shower.
The Gulfstream Cabin Experience promotes and enhances wellness through 20 Gulfstream panoramic oval windows, the largest in the industry; the industry's lowest cabin altitude, 100 percent fresh air and a whisper-quiet cabin.
"Gulfstream has a long tradition of listening to our customers, and the G700 cabin is the evolution of that collaboration," said Burns. "Customers shared how much they value flexibility and comfort in the cabin, all without compromising the speed and range advantages they have come to expect from Gulfstream. The G700 delivers all that and more."
The aircraft also offers a range of cabin amenities that revolutionize the benefits of business-jet travel, including the most advanced circadian lighting system in aviation. The Gulfstream-developed technology recreates sunrise and sunset through thousands of white and amber LEDs, gently coaxing passengers into their new time zone and greatly reducing the physical impact of traveling halfway around the world non-stop.
Gulfstream anticipates G700 customer deliveries in 2022.