Private Jet Charter Louisville to Baltimore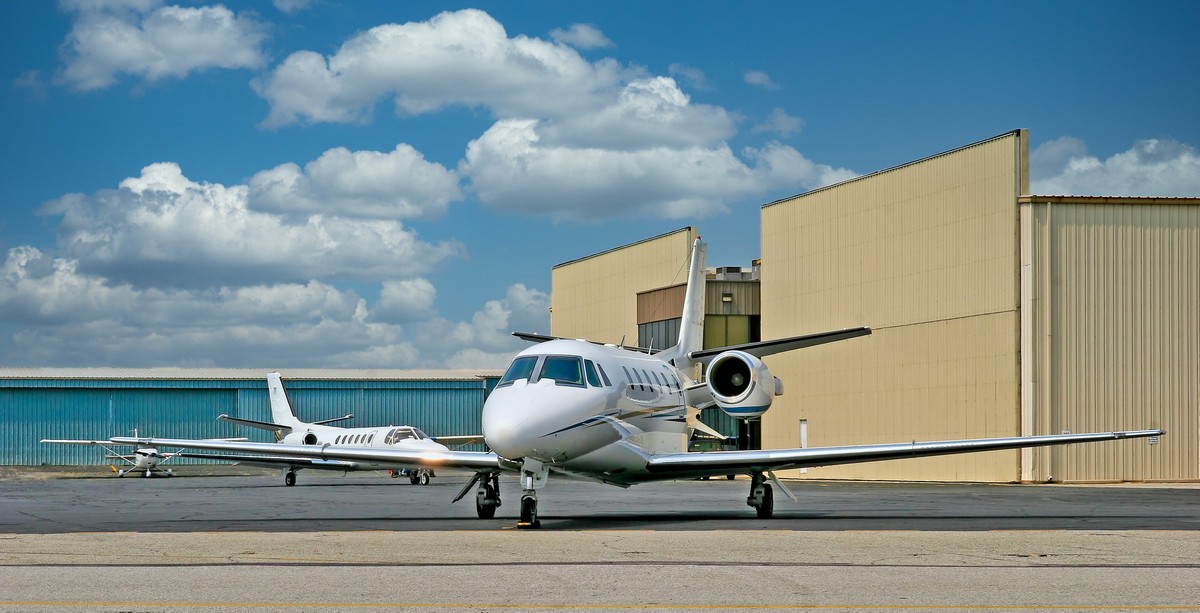 Mercury Jets provides on-demand private jet charters from Louisville to Baltimore.
Maryland's largest city is the seaport city of Baltimore, which is a modern city, a thriving business hub, and a destination for leisure travelers. The city's attractions include the National Aquarium, Oriole Park, Inner Harbor Military ships and Science Center, and Fort McHenry, made famous for successfully defending Baltimore Harbor during the War of 1812. This heroism inspired Francis Scott Key to write "The Star-Spangled Banner" during the Battle of Baltimore, September 13-14, 1814.
Charter a private jet Louisville to/from Baltimore
What Airport Should I Use for a Private Charter Flight from Louisville to Baltimore?
Airport Distances and Flight Times from Louisville to Baltimore
Private Jet from Louisville to Baltimore
Destination Airport
Airport Code
Distance (Nautical Miles)
Miles
Estimated Flight Time
Super Midsize
Midsize
Light
Baltimore/

Washington Intl. Thurgood Marshall Airport

BWI
429
494
1 hr

9 min

1 hr

3 min

2 hrs

19 min

Ronald Reagan

Washington

National Airport

DCA
410
472
1 hr

7 min

1 hr

1 min

1 hr

1 min

Washington

Dulles Intl. Airport

IAD
391
450
1 hr

10 min

1 hr

2 min

1 hr

2 min
Distances and flight times shown in the charts above should be considered as estimates only. One (1) nautical mile is equal to 1.1508 statute miles.
What Type of Aircraft Should I Use for a Private Charter Flight from Louisville to Baltimore?
A private jet from Louisville and a
private jet to Baltimore
, flights typically operate using super-midsize, midsize, or light aircraft types:
Super Midsize jet options for private charters from Louisville to Baltimore include the Hawker 1000, Dassault Falcon 50EX, and the Cessna Citation Sovereign.
Super midsize jets transport a maximum of 12 passengers and feature a stand-up cabin and flat floors, luggage space, and ample legroom.
The Bombardier Challenger 350 features the widest cabin in this class, crafted to deliver the ultimate passenger experience in comfort and utility. Passengers enjoy constant connectivity on the ground or in the air with Bombardier's custom technology solutions.
The Dassault Falcon 50EX cabin exemplifies one of the differentiating features of the super-midsize class. With a cabin height of 5.9 feet and a width of 6.1 feet, the jet offers a cabin configuration designed for comfort and utility. The Falcon 50EX was designed to deliver value by flying faster at higher altitudes and burning less fuel than its predecessor.
The Hawker 1000 is a private jet for charter clients who enjoy a spacious cabin with plenty of legroom and headroom and generous baggage capacity. The Hawker 1000 was also designed with better range capabilities than its predecessor, the Hawker 800.
Super Midsize jets include a full galley, catering, and flight attendant service.
Midsize jet options include the Hawker 850XP, Citation XLS+, and the Learjet 60XR. Midsize jets typically seat up to 9 passengers.
The Hawker 850XP typically seats up to 9 passengers. The jet features digital entertainment, a galley, and Wi-Fi for in-flight entertainment. The 850XP's performance features include a fast climb rate and a range of 2,642 nautical miles.
Another member of the Cessna family of jets, the Citation XLS+, can take off in 3,560 feet which makes this jet a standout in the midsize class with its ability to take off from shorter runways and climb to cruising altitude in just under 15 minutes.
Private jet clients select the Learjet 60XR for its combination of the best technology and comfort for safe flight travel. The cabin is configured with adequate space for business or enjoyment of a variety of entertainment options during the flight to Baltimore.
Midsize jets typically include a full galley, catering, and flight attendant service.
Light jets offer a cost-effective charter option configured for speed and efficiency. Light jets provide flexible access to smaller regional airport runways and rank among the most agile and efficient ways to travel on private air charters. Light jet options seat up to eight passengers comfortably.
Popular light jet choices for this charter route include the Citation Cessna CJ4, the Embraer Phenom 300, and the Learjet 75.
The Citation CJ4 represents the ultimate combination of speed, range, and cabin capacity charter clients seek in the Light jet class. The CJ4's cabin is configured for comfort with six deep-cushioned, oversized leather seats that can be fully reclined.
The Embraer Phenom 300's cabin elegant design features comfortable seating configured for productive meetings or relaxation. With a generous baggage capacity, charter clients will be prepared with everything they need for their stay in Baltimore.
The Learjet 75 is configured for speed, utility, and comfort. The jet can fly at Mach 0.80 with a range of more than 2,040 miles.
Light jets typically include digital entertainment, a galley, and Wi-Fi for in-flight entertainment.