Private Jet Cost Per Hour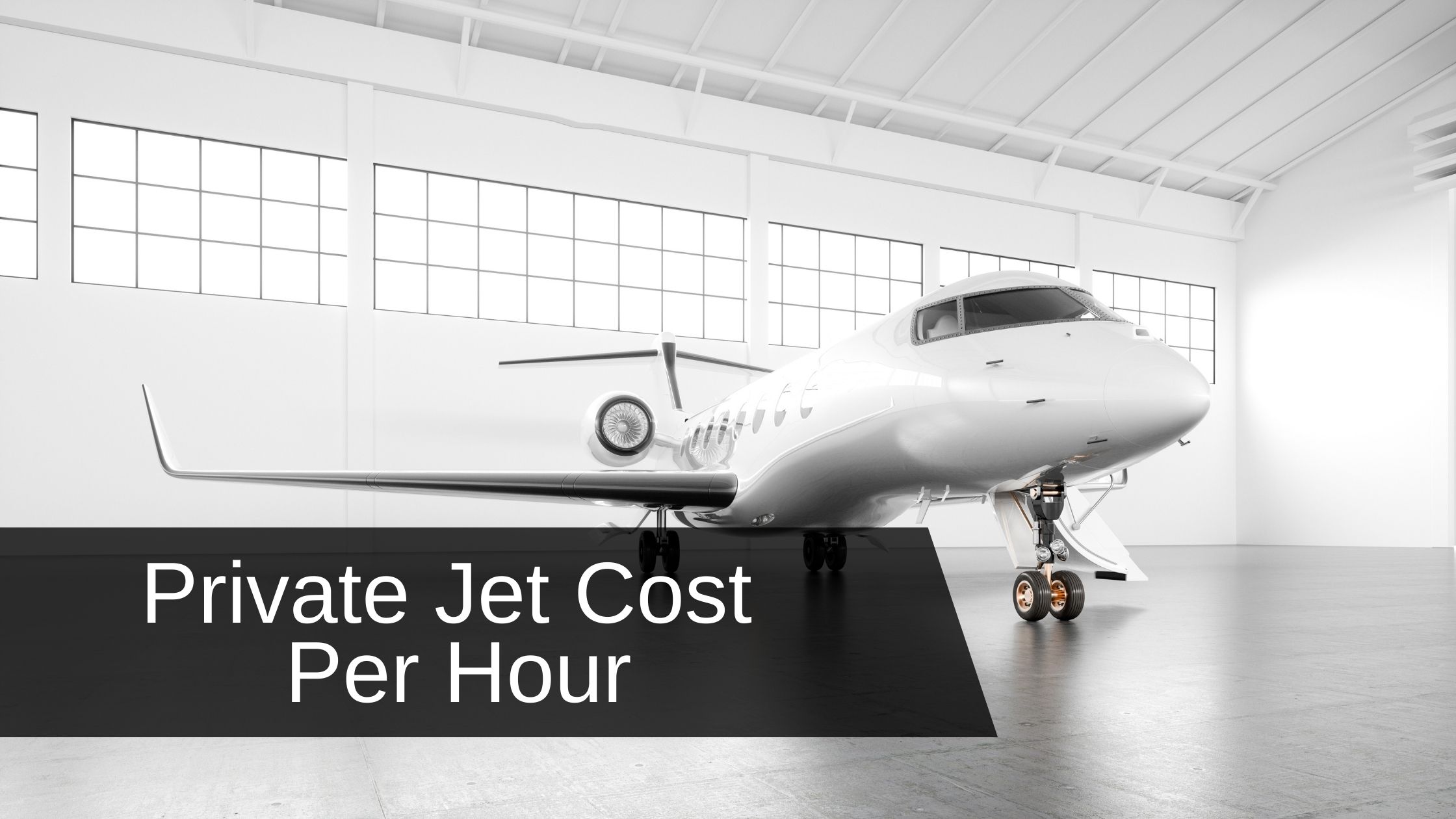 Many factors such as landing and maintenance fees and crew costs affect the private jet cost per hour. Get acquainted with the actual cost of chartering a private jet and what additional charges may be included. Once you know the price per hour, you can quickly estimate how much it costs to rent a private jet.
Private Jet Rental Cost Per Hour
The private jet rental cost per hour is a crucial variable in the total cost of a private flight. When you book a charter flight, our company will offer a fully inclusive price and quality service to meet your needs, whatever the purpose of your trip.
The first thing you need to know when pricing out a private jet charter is a simple one, the departure and arrival airports. Not only does this help to determine what size of aircraft you need, but it can also affect the price. No two airports are the same, and no two airports charge the same fees for use of their facilities.
For example, when booking a flight to Los Angeles customers must be aware that landing at LAX is much more costly and time-consuming than landing in VNY which is only a few miles away.
The second thing you need to know when pricing out a private jet charter is how many passengers are traveling and how much baggage they will bring with them. The more passages on board and the more luggage they have may require the use of a lager more costly aircraft.
The time of day or year can also affect the cost of your private jet charter as costs can increase due to the high demand for many local events.
Main Factors Of Private Jet Pricing Per Hour
The charter jet cost per hour is calculated case-by-case and depends on several variables. One can divide the factors that determine the price of a private jet into several categories. Among them:
The price of the chosen plane for a private flight and the route. The most significant factor determining the cost of your flight is the trip's length and the route's complexity. Also, the most critical factor determining the flight's price is the aircraft's type and size.
Concierge services. This includes additional services that can be ordered when renting a private jet. For instance, you can order individual in-flight meals depending on your needs and preferences.
Fees. It is essential to consider airport fees, customs and immigration fees, crew overnight stays, and more to arrive at the final price of a private jet charter.
Additional fees. It's necessary to consider the extras that will be included in your price. So, if you want help getting to and from the airport, you can order ground transportation to your accommodations.
Types Of Aircraft For Private Jet Rental Per Hour
Our company offers customers unlimited access to a worldwide network of private jets for work or leisure. The most important thing in a private plane charter is to determine the private jet per hour rate and which type of private aircraft is best suited for your trip. Also, use the private jet charter quote, which estimates each journey.
Turboprops Jet Cost Per Hour
Turboprops are used for short to medium-haul flights. These planes have access to smaller airports that cannot use jets and offer extra luggage space in the wing bays. Private jet prices per hour for turboprops start at $1,500.
Small Jet Cost Per Hour
Small or light jets are ideal for short flights with minimum baggage and can fit 3 to 4 passengers. Private jet hourly rates for light jets start at $2,100.
Midsize Jet Cost Per Hour
Midsize jets are designed for medium-haul flights and hold up to 8 passengers. These jets can fly for up to 5 hours without a stopover. Private jet prices per hour for medium-sized jets range from $3,200.
Super-midsize Jet Cost Per Hour
Super midsize jets have a more extended range than midsize jets. They can also hold up to 10 passengers and offer more luggage space than light jets. The price of a private jet per hour for super-midsize jets starts at $3,200.
Heavy Jets Cost Per Hour
Heavy jets are designed for medium to long-range flights up to 7,500 miles with up to 14 passengers. These private jets are ideal for transcontinental charter flights. Costs of private jets per hour for heavy jets start at $4,500.
Airliner Jet Cost Per Hour
The Airliners aircraft category was created for long-distance charter flights of up to 7,500 miles, carrying up to 40 passengers. Furthermore, the VIP Airliner air charter for large groups of businessmen or exclusive private tours is suitable for transcontinental charter air travel. Charter jet prices per hour for airliners start from $11,000.
Estimated Private Jet Cost Per Hour by Category
Looking at private jet charter costs per hour by category below. The table shows approximate estimated costs.
| Aircraft Category | Passengers | Maximum Range | Speed (Knots) | Estimated Price Per Hour |
| --- | --- | --- | --- | --- |
| Turboprop | 6 – 8 | 4 hours 30 minutes | 300 | from $1,500 |
| Light Jets | 6 – 7 | 5 hours 30 minutes | 450 | from $2,100 |
| Super Midsize Jets | 8 – 10 | 8 hours 30 minutes | 460 | from $3,200 |
| Heavy Jets | 10 – 16 | 13 hours 15 minutes | 500 | from $4,500 |
| VIP Airliners | 16 – 50 | 16 hours 30 minutes | 480 | from $11,000 |
What Information Do I Need to Receive and Accurate Quotation When Chartering a Private Jet?
To get an accurate quote for a private jet charter, you need to inform our charter experts of the route, departure/arrival time, aircraft type, number of luggage, and passengers on board when you book. Our team will then be able to find the most suitable aircraft at a competitive price. Renting a private jet often involves operational and organizational issues, so we are on call 24 hours a day for your convenience.
Mercury Jets has an impeccable track record of more than 10 years flying celebrities, corporate executives, and government officials. Highly demanding individuals choose to fly with us. For more information about private jet charter pricing per hour, see our full cost breakdown on how much does it cost to rent a private jet?