San Diego Getaway: Charter an On-Demand Private Jet Flight to a Southern California Paradise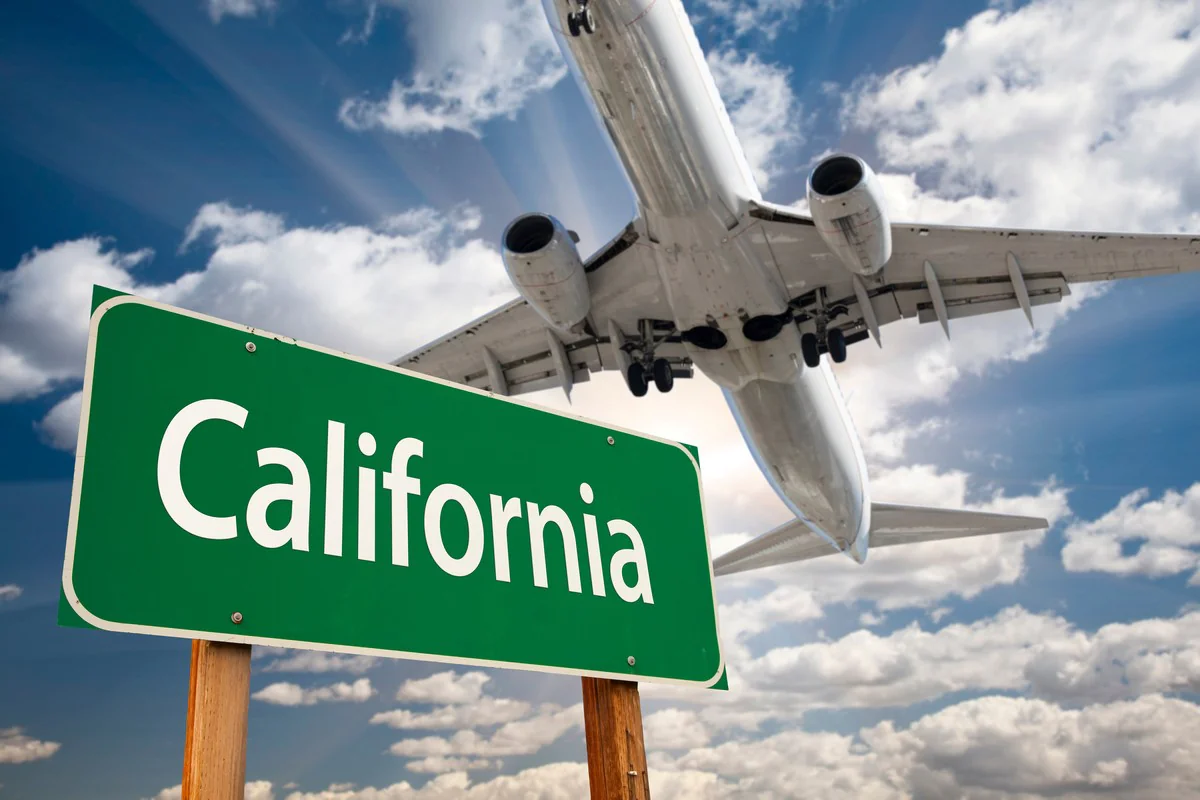 For leisure travelers with busy work schedules, private jets make it possible to be able to take a quick getaway. The efficiency of private jets allows travelers to spend less time traveling and more time enjoying the destination of their choice.
One of the most popular quick getaway destinations on the U.S. West Coast is San Diego, California. The city's southern location on the Pacific Coast is ideal for leisure travelers seeking the warm welcome of California sunshine year-round. The city has some of the most beautiful beaches and bays and hiking trails of any destination.
Here's what not to miss during your exploration of San Diego
La Jolla Cove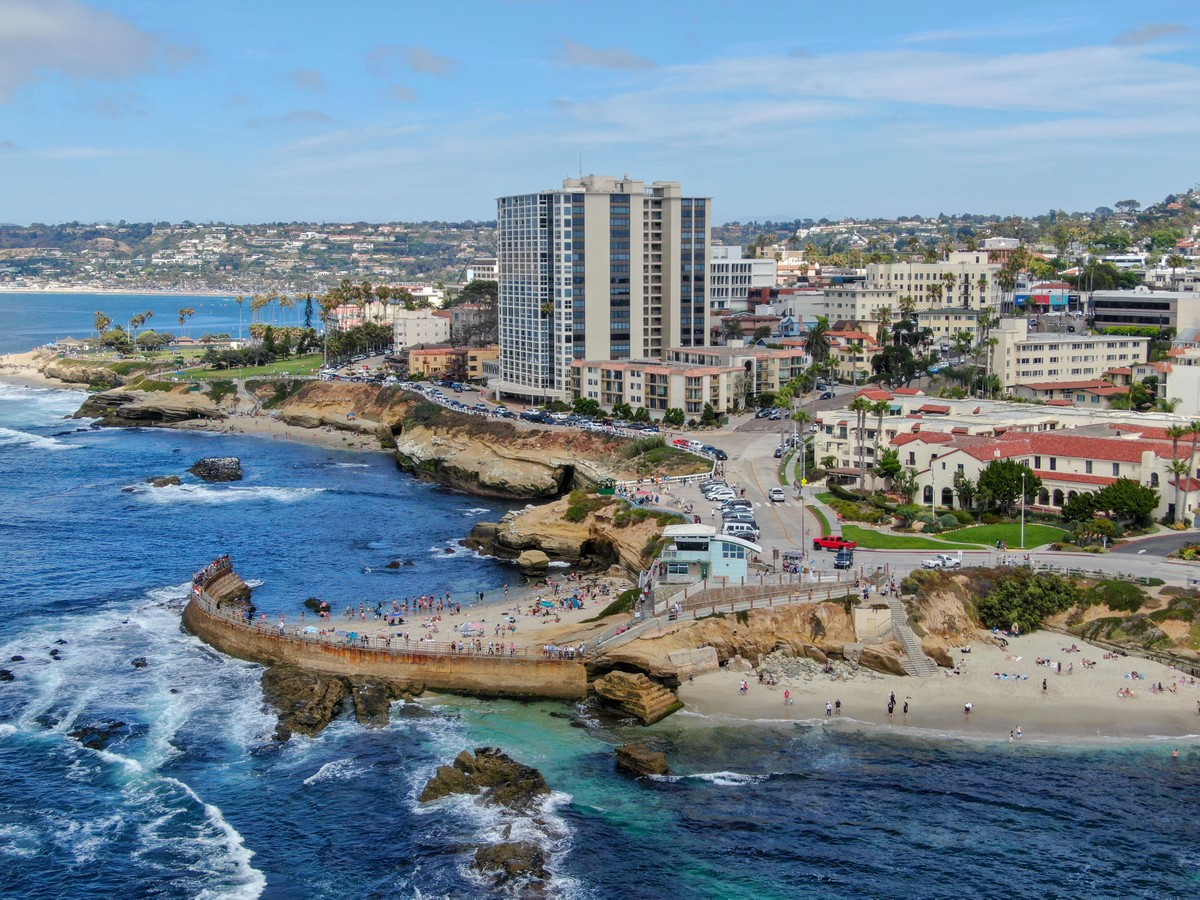 With a name that translates to "The Jewel," the 7-mile picturesque coastline of La Jolla is a perfect place to start your visit. Leisure travelers who seek a taste of the chic Southern California lifestyle infused with European charm enjoy fine dining, high-end boutiques and picturesque views in the coastal village of La Jolla.
Start your visit by taking in the majestic beauty of the cliffs La Jolla Cove. The cove is the north facing point on the seaward end of the La Jolla cliffs that form a small deep-water bay.
Take a stroll along alongside the surf below. As you walk along, you'll see the expansive emerald green lawn of Kate Sessions Park. This 79-acre park was named after San Diego's noted horticulturalist. Free public concerts are held at the park on Sundays during the summer. Take special notice of the park's exotic trees. They are among the many species of flora and fauna found in La Jolla that are believed to have inspired the illustrations of children's book author Theodore Geisel "Dr. Suess" who lived in La Jolla until his death in 1991.
For exploring La Jolla Cove on the water, you can rent a kayak and take a tour with an experienced guide from nearby La Jolla Shores. The caves in the cove are called White Lady, Little Sister, Shopping Cart, Sea Surprize, Arch Cave, Sunny Jim Cave and Clam's Cave. If you prefer to explore on foot, you can access Sunny Jim Cave from the Cave Store, a curio shop on the East end of Coast Boulevard just off Prospect Street. Be prepared to descend and ascend back up the 143-step staircase. La Jolla Cove has a postcard-perfect beach and excellent views of nearby La Jolla Shores.
Goldfish Point
For a great view of Arch Cave in La Jolla Cove, head to the sidewalk railing just opposite of Goldfish Point Café. Here you'll witness the frothy fury of the Pacific as her waves lap at the cave's opening. If you want to get the best photos of the cave with light (and a close parking spot), plan to arrive in the early morning when the sun is in the east behind the cave.
Next, check out Seal Rock, made famous by dozens of California Grey Seals that congregate there at low tide. At high tide, when Seal Rock is submerged, you'll find the seals hauled out on the small sand beach inside the break wall at The Children's Pool.
La Jolla Tidal Pools
La Jolla is a great place for families to discover the exciting natural world of tidal pools. How do the tidepools form? At low tide, water remains trapped in natural depressions, creating small pools that provide a habitat for numerous plants, invertebrates and fish. Just a few of the creatures you'll spot in La Jolla's colorful tidepools include anemone, hermit crabs, octopus, periwinkles, barnacles, limpets, sea stars, and sea urchins.
Before you head out to explore, remember to check the tidal report and watch your step. Avoid green, black or brown rocks if possible. Wear shoes or boots with tread for staying safe as you explore. Also important is to remember to never turn your back on the ocean because a wave can soak you or cause serious injury.
Coronado Island's Hotel Del Coronado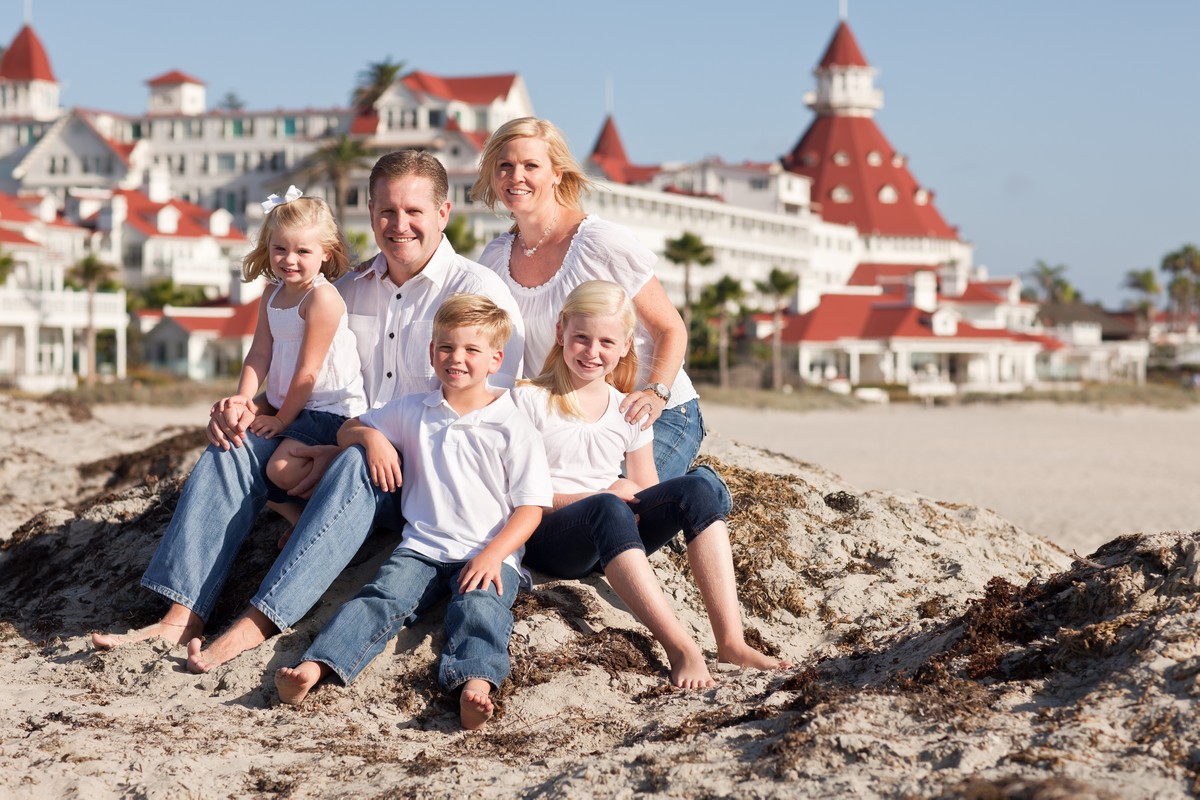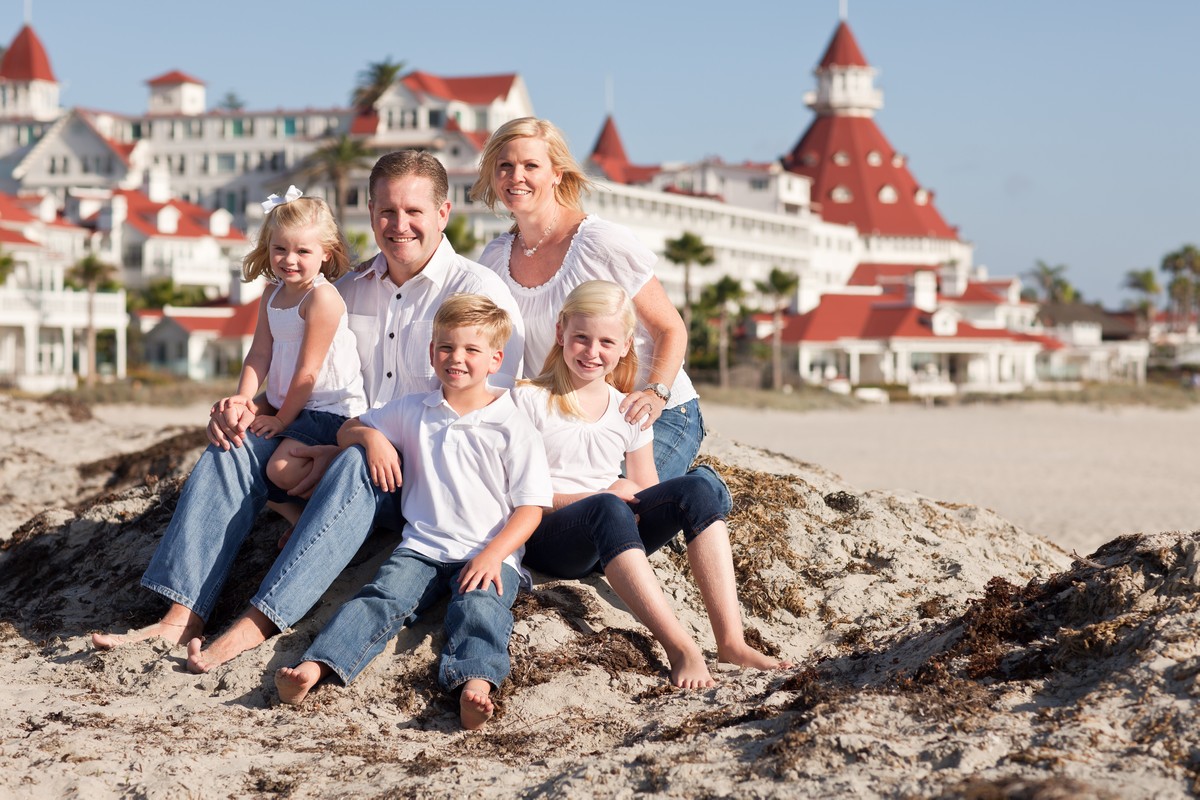 South of downtown, take the Coronado Bay Bridge over San Diego Bay to Coronado. Here you'll find an iconic San Diego landmark, the iconic Victorian Hotel del Coronado, made famous by Marilyn Monroe's 1958 film "Some Like it Hot." Visiting Hotel Del is the quintessential San Diego experience. Walk through the hotel and soak up its history and ambiance or spend time on the wide sandy beach, consistently voted as one of America's finest beaches. In the winter, you can ice skate while enjoying a sunset over the Pacific Ocean.
Torrey Pines State Reserve
In north La Jolla, take a hike on one of several scenic trails in this 2,000-acre coastal state park. You'll be rewarded with unobstructed views of lagoons, the ocean, sculptured sandstone gorges, cacti, ferns, and wildflowers that make up just some of the diversity of this coastal reserve, in addition to the reserve's namesake, the rare Torrey Pine. The endangered species only grows in the Torrey Pines State Natural Reserve and on Santa Rosa Island, an island located 26 miles off the coast of Santa Barbara, part of the Channel Islands National Park.
Cabrillo National Monument
Juan Rodriguez Cabrillo became the first European to set foot on what is now the West Coast of the United States. This National Monument commemorates Cabrillo's landing at San Diego Bay on September 28, 1542. Cabrillo is a great place to learn about San Diego's early history and the natural landscapes that attract visitors here from around the world. Cabrillo sits atop a high bluff, offering spectacular views of San Diego's downtown and mountains and on the opposite side, sweeping scenic views of the Pacific Ocean.
Old Point Loma Lighthouse Tour
The Point Loma Lighthouse was placed into service on November 15, 1855. The lighthouse was only in operation for 36 years. Because it was built at the elevation of 422 feet at Cabrillo, the lighthouse beacon was often obscured by fog and marine layer clouds. A second lighthouse was later built on a lower elevation.
Cabrillo National Monument Tidal Pools
In addition to La Jolla's tidal pools, the southern end of Cabrillo is an easily accessible rocky intertidal area to explore the intertidal ecosystem which lies between the high and low tides along Cabrillo's shoreline.
Pacific Gray Whale Migration Route
Because of Cabrillo's high elevation, it's easy to spot Pacific gray whales during their annual migration between December and March as they head south on a 5,000-mile-long roundtrip journey from the Chukchi and Bering Sea along the coast to the bays of Baja, Mexico to mate and nurse their young calves. Gray whales are approximately 45 feet long and can weigh up to 33 tons. When a gray whale surfaces, its blow or spout rises 6 to 12 feet and can be seen by visitors at Cabrillo National Park.
Recommend private jet options for an on-demand private charter to San Diego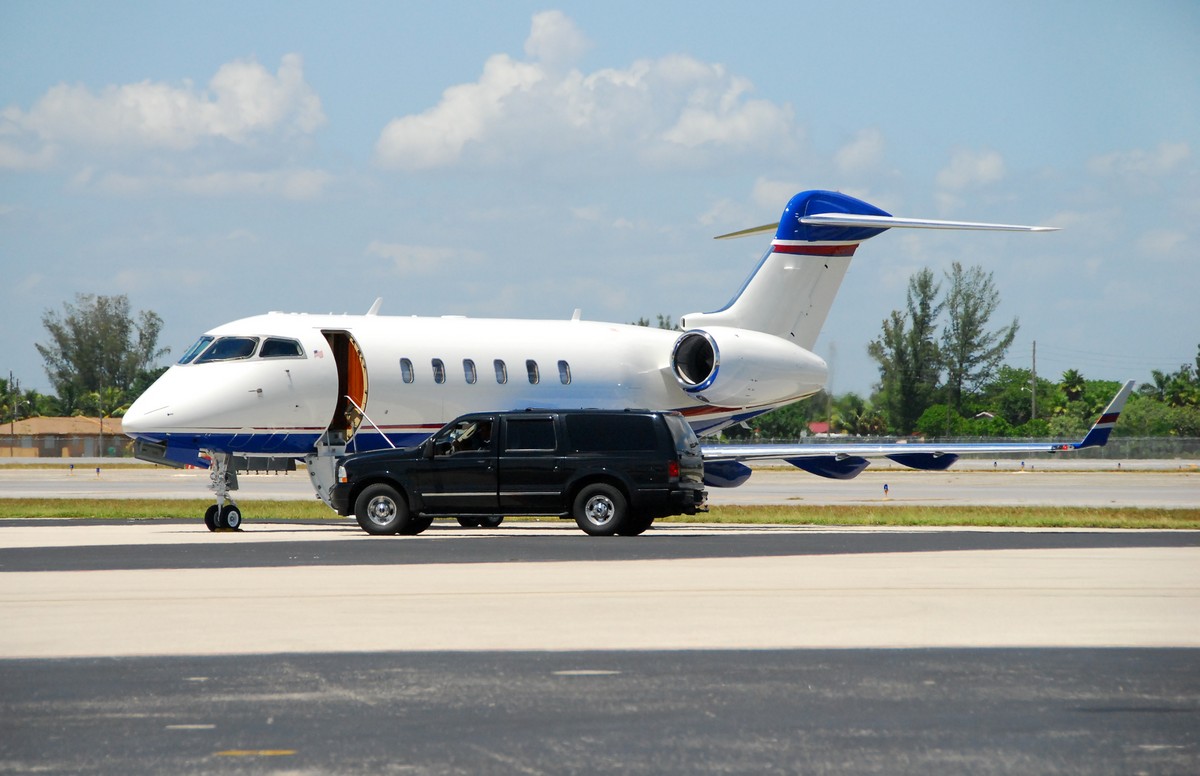 Heavy jet options for private charters to San Diego include the Embraer Lineage 1000, Falcon 900 LX and the Cessna Citation Longitude.
The Embraer Lineage 1000 can accommodate up to 19 passengers in comfort. Embraer's efficient design divides the cabin space into five sections with an optional bedroom. An enhanced noise reduction system in the cabin allows pilots to monitor and control noise, enhancing passenger comfort.
The Falcon 900 LX is favored by private charter clients who prefer the jet's many performance advantages, including the ability to take off and land at airports other jets can't access. The Falcon 900LX's spacious cabin provides three areas for work and relaxation.
Cessna's Citation Longitude provides a superior charter experience. Clients can select from six interior cabin design options. Cessna's designs are inspired by the Old World with earthy organic textures and inviting warm and cool color palettes.
Heavy jets include a full galley, catering, and flight attendant service.
Super Midsize jet options for private charters include the Hawker 1000, Bombardier Challenger 350 and the Citation Sovereign.
Super midsize jets transport a maximum of 12 passengers and feature a stand-up cabin and ample legroom.
The Hawker 1000 is known amongst private jet charter clients because of the jet's quiet, comfortable cabin and extended range capabilities. The jet's 3,000-mile range can fly non-stop to San Diego.
The Bombardier Challenger 350 design aesthetics provide comfortable luxury while its efficient engines provide a fast climb time and smooth ride to San Diego.
Cessna's Citation Sovereign provides clients with a superior experience for the flight to San Diego with an option to select from six interior cabin design options. Inspired by the Old World, Cessna's cabin designs include earthy organic textures and inviting warm or cool color palettes.
Super midsize jets typically include a full galley, catering, and flight attendant service.
Midsize jet options for private charters include the Hawker 850XP, Citation XLS+, and the Learjet 60XR.
The Hawker 850XP typically seats up to 9 passengers. The jet features digital entertainment, a galley and Wi-Fi for in-flight entertainment. The Hawker 850 climbs fast and has a range of 2,642 nautical miles.
The Cessna Citation XLS+ can take off in 3,560 feet, one of the shortest takeoff distances of any midsize jet. The jet can climb to cruise altitude in just under 15 minutes.
The Learjet 60XR is popular with private charter clients. The Learjet 60XR has a clear advantage by offering the largest cabin in the Learjet family and a range of 2,418 nautical miles.
Midsize jets typically include a galley, catering, and flight attendant service.
Light jet options include the Cessna Citation CJ4, Learjet 70, and Premier 1A.
Cessna's Citation CJ4 offers a combination of simplicity, economy, and performance. Cessna's proprietary Venue HD integrated cabin management system includes high-definition digital video and audio options.
The Learjet 70 ranks among one of the most trusted light jets amongst business charterers. The jet is fast, fuel-efficient and offers the longest seated length in its class.
The Premier 1A can fly well above inclement weather at lower altitudes. The Premier 1A's cabin is one of the largest in its class. This jet truly satisfies the most seasoned private jet charter clients with its perfect mix of speed, utility and comfort.
Mercury Jets has access to the largest number of jets for charter to San Diego
Mercury Jets has immediate access to the largest number of jets on the market. If you want to plan a getaway trip tomorrow or next month to San Diego, we've got you covered. By offering white-glove concierge service, we ensure our clients are provided with the best available jet options to suit their travel requirements.
Competitive pricing is essential. When booking your private jet charter to San Diego, you should receive the best possible pricing for your flight. As an on-demand charter provider, Mercury Jets has access to the largest number of private jets for charter and offers concierge service to ensure clients are provided with competitive pricing for jet options that are selected specially to suit detailed travel requirements and accommodate guests.
Ground transportation. Mercury Jets offers an option for concierge services to and from the airport in each city so you can spend time and enjoy what matters most to you.
Real-time quotes. The Mercury Jets team will help you locate the most suitable aircraft for your needs, verify compliance with the strictest regulations, and will plan your flight from its origin until you safely arrive at your destination. We value your time and budget – a feature that provides us with many returning customers.