Christmas & New Year Private Jet Charter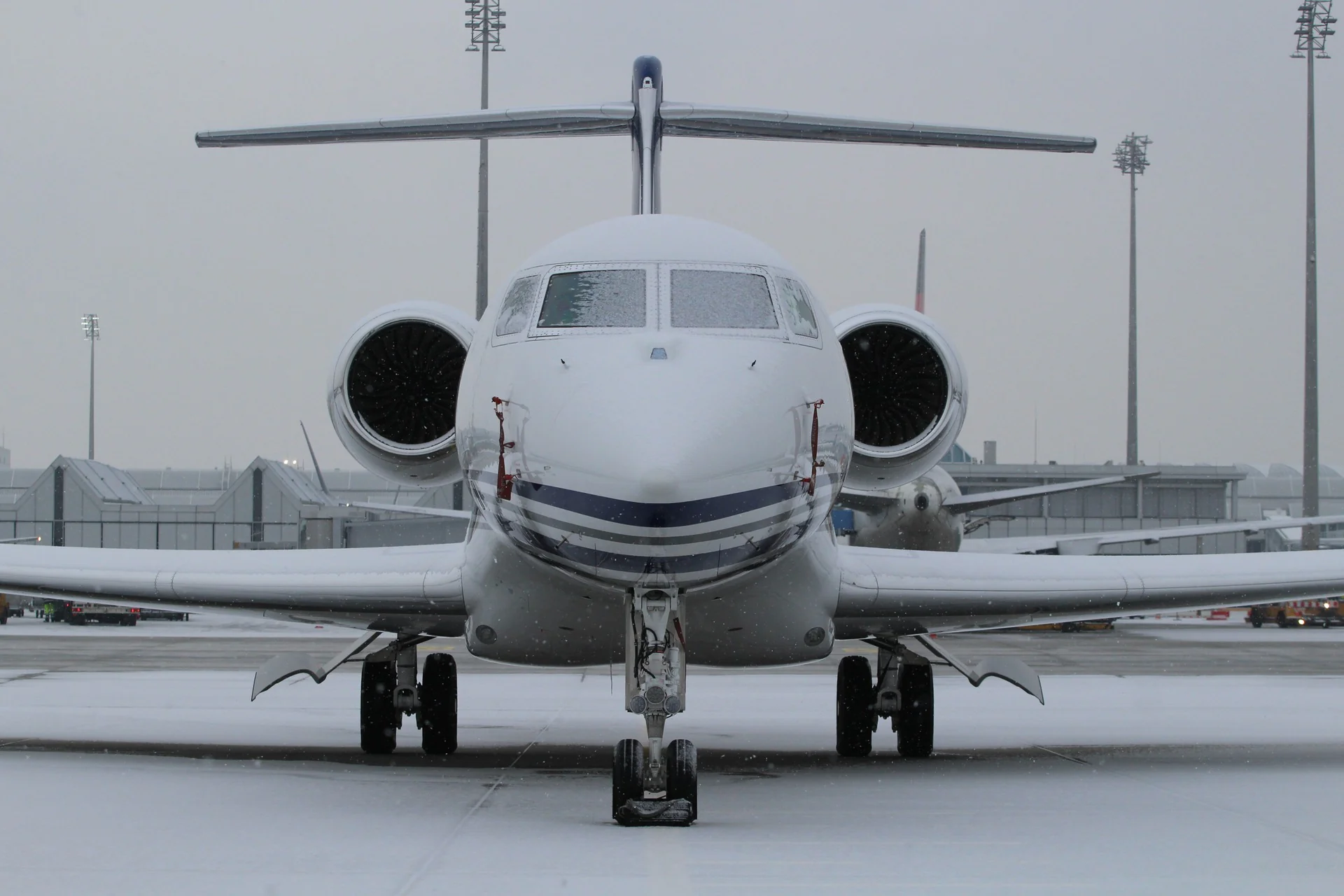 Christmas and New Year's private jet charter is a great way to fly without queues, crowded terminals, and other stresses. By hiring a private jet for Christmas & New Year flights, you get to choose the place and time of departure, the airport for landing, and the model of the aircraft and use a comprehensive list of private aviation services.
Charter a Private Jet on Christmas & New Year
Book a Christmas or New Year's Day charter jet with Mercury Jets to your destination for an exclusive and unique vacation. You can take advantage of the flexibility and security of private jets, traveling exactly where you need to go and flying on your terms and schedule.
How Much Does a Charter Jet on Christmas & New Year Cost?
Private jet rates on Christmas & New Year are usually higher due to high demand. New Year & Christmas private jet charter prices range from $2,500 up to $14,000 for a flight hour. The other parameters determining the cost of a private jet charter are the flight range, the number of stops, and more.
Light jets are suitable if the flight lasts up to 3 hours. Among the strengths of jets in this category are equipment, economy, and a cozy cabin. Popular models:
Lear jet 35
Citation series
Falcon 10
The average cost of hiring a light jet for Christmas ranges between $2,500/hr to $2,800/hr.
The mid-size jet has a large luggage compartment, seats eight people, and travels for up to 5 hours. Popular models:
Gulfstream G100
Hawker 800/800XP
Learjet 60/55/45XR/45
Chartering a mid-size private jet for Christmas or New Year's Day is approximately $3,400/hr.
Super mid-size jets have sleeping and lounging areas, high service, and ample luggage space. These jets are versatile, accommodating up to 10 people, and suitable for 6-hour flights. Popular models:
Challenger 350
Gulfstream G280
Citation Sovereign+
For a Christmas or New Year private charter flight, a super mid-size jet costs approximately $4,500/hr to $7,000.
Heavy jets are suitable for private cross-ocean flights, seating up to 14 people and providing up to 12 hours of flight time. Popular models:
Challenger 604/605
Embraer Legacy 500/650
Falcon 7X/900.
Chartering a heavy private jet costs approximately $5,500/hr to $8,500/hr.
Although the hourly rate for a private jet charter usually stays the same on peak days, the flight cost may be affected by reduced aircraft availability and increased airport fees. We can help you find lower-priced flight options or holiday deals. The website shows average market prices for any route with the private jet charter cost estimator.
Top Private Jet Destinations for New Year & Christmas
A private jet charter at Christmas or New Year is a great opportunity to make your weekend and vacation unforgettable. Give yourself and your family the gift of a new experience and an astounding holiday with an air charter at Christmas and New Year. There are many breathtaking places for an unforgettable winter vacation, and the hottest of them are:
1. New York City, New York
New York City is most famous for its Christmas celebrations and is popular among all the cities in the world. Every year, a 69-100 ft tall Christmas tree is topped with a giant star and adorned with almost 30,000 lights. In addition, visit the illuminated Empire State Building with a New Year & Christmas private flight.
2. Chicago, Illinois
Chicago is a gorgeous city all year round, but at Christmas time, it gets especially spectacular. Everything here looks festive with millions of lights, which is what is attractive to guests. Also, during the holiday season, there is Winter Wonderfest at Navy Pier and Christkindmarket.
3. Honolulu, Hawaii
Another great place to spend the holiday season in the United States is Honolulu. Despite the cold in most parts of the country, Honolulu is a great way to enjoy the winter holidays. On a private jet charter New Year & Christmas, enjoy the city's festive atmosphere during the Christmas Expo or the month-long Honolulu City Lights celebration.
4. Puerto Vallarta, Mexico
A beautiful resort town, Puerto Vallarta, is an excellent option for your next private jet charter on Christmas. It is known for its beautiful beaches, great shopping, fantastic art scene, and water sports. Therefore, this region of Mexico can be a great place to enjoy the sun and relaxation this vacation season.
5. Punta Cana, Dominican Republic
Famous for its incredibly clear water and long beaches, Punta Cana is an exceptional option for a private jet flight for New Year & Christmas. Here, you can escape the cold winter season with your family or loved ones. Also, visitors get to enjoy luxury resorts and plenty of adventurous activities like sailing or ziplining.
Book Your Next New Year & Christmas Jet Today
Book your private jet charter Christmas today to find the right flight for your holiday travels. A private jet for New Year's Day can be the easiest and most relaxing way to travel for the holidays. Our experienced specialists can help you schedule and choose an airport, the right aircraft, and amenities to suit your needs.
Hiring a private jet for your Christmas vacation can be the perfect solution for you and your family. The team at Mercury Jets will provide travel in comfort, style, and privacy on the schedule of your choice.
FAQs: Christmas & New Year Jet Flights
Can I fly by private jet charter on Christmas Day?
You can rent a private jet to fly on Christmas or New Year's Day or any other national holiday. We can help you quickly find the best options for your itinerary, even if you are flying during the winter holidays. Airports and FBOs of private jets are open, and private flights on Christmas and New Year can be arranged.
Can a private jet fly in the snow?
If you are planning to meet with family and friends or go on vacation to countries with severe climates this winter, travel disruptions can be a hard cause for concern. Extreme weather conditions affect private aviation as well. However, by using more airports and New Year & Christmas jets with modern technology on board, we can ensure that private jet passengers can travel even in bad weather.
Can I travel on Christmas Day or New Year's Day private jet with my dog?
We have extensive experience in arranging New Year & Christmas private flights, allowing us to guarantee exciting travel impressions for dogs, cats or pets of a more unusual kind. So if you are flying privately during the holiday season, your pet can fly with you in the cabin, minimizing their stress.