Eppley Airfield Airport Private Jet Charter
Charter to and from Eppley Airfield Airport
About Eppley Airfield Airport (OMA, KOMA)
Nestled just 3 miles northeast of central business district of Omaha, a city in Douglas County, Nebraska, Eppley Airfield Airport is the state's largest medium hub, international airport. The airport has a rich history, covers an area of about 2,650 acres, and features many world-class facilities, including three terminals. There are multiple airlines serving Eppley Airfield Airport, including United Express, United Airlines, Southwest Airlines, Delta Connection, Delta Air Lines, American Eagle, American Airlines, Alaska Airlines, and others. Eppley Airfield Airport has three concrete/grooved runways in excellent condition.
There are 118 aircraft based on the field of Eppley Airfield Airport, including single-engine airplanes, multi-engine airplanes, and jet airplanes. The major aircraft operations Eppley Airfield Airport provides are transient general aviation, air taxi, commercial, military, and local general aviation.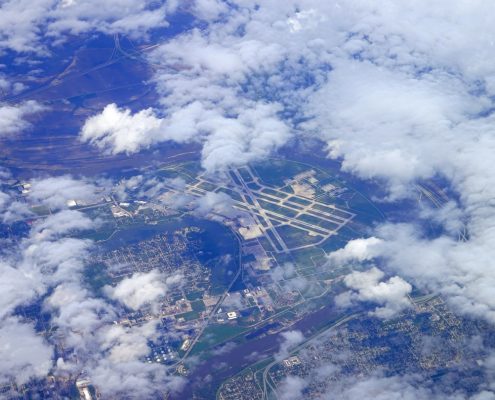 AIRPORTS NEAR EPPLEY AIRFIELD AIRPORT
AFK, Kondavattavan Tank, Ampara, Sri Lanka.
AIO, Municipal, Atlantic, United States.
CBF, Municipal, Council Bluffs, United States.
DNS, Municipal, Denison, United States.
EPG, Browns, Weeping Water, United States.
FET, Municipal, Fremont, United States.
ICL, Municipal, Clarinda, United States.
LNK, Lincoln, Lincoln, NE, United States.
HOTELS NEAR EPPLEY AIRFIELD AIRPORT
There are no hotels near Eppley Airfield Airport within 70 miles
WEATHER FOR EPPLEY AIRFIELD AIRPORT
The location could not be found.