5 Romantic Trips to Latin America by Private Jet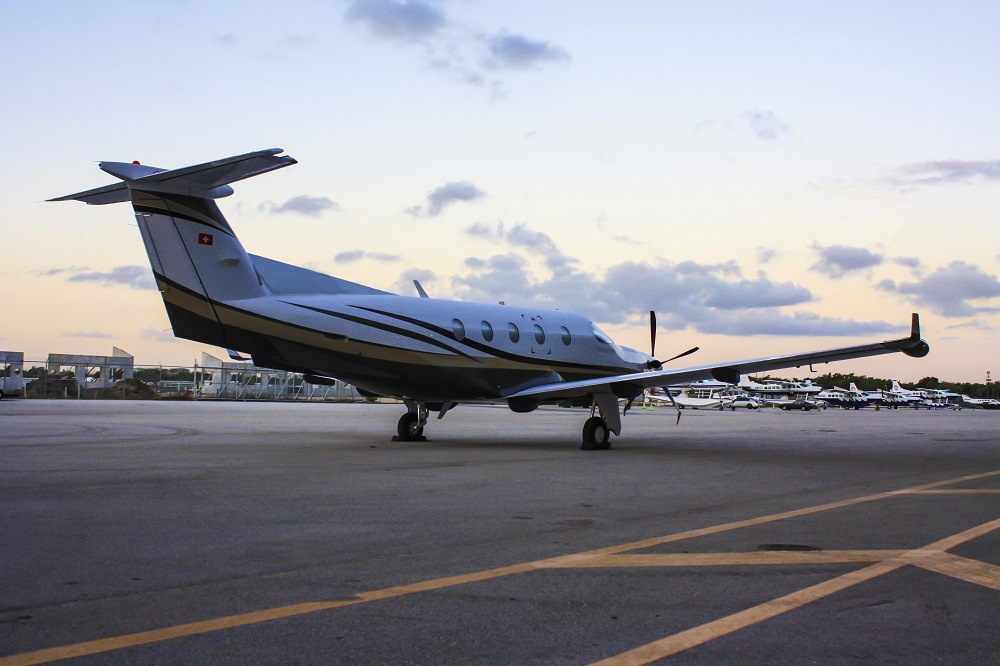 South America is a continent immersed in romance, seduction and endless places where you can dance the night away or wrap up under the stars. It offers a stunning escape for couples and a wide array of things to do together. From candlelit dinners, long walks on the beach and couples massages at luxury spas in tropical rainforest settings, South America is a perfect place to relax and reconnect with your special someone. From international hubs like Buenos Aires to more secluded places like Salento, the below destinations are sure to make your trip an unforgettable experience.
1. Salento, Colombia
Private jet charter flights to Columbia are becoming more popular and accessible than ever and for good reason. When you think of Colombia, it's easy to picture fruit stands with women dressed in traditional yellow, blue and red dresses, artisan shops and galleries selling modern Colombia art and street vendors selling colorful beaded jewelry and chorizo sausage arepas. Within the borders and rich history of this country also lies a beautiful town of Salento, known as a cornerstone of the Cocora Valley.
With a laid-back charm, friendly people, and natural beauty, it's no wonder why the coffee valley is considered to be the most beautiful part of the country by locals and visitors alike. In Salento, the friendly hospitality of the people reassures you that there is always time for a coffee break.
To have a truly authentic experience, you can stay at one of the coffee farms called fincas and relax in the sunshine while breathing in some fresh air. Here, you can also learn about how your morning cup of coffee begins its journey from the lush vegetation of the coffee region to where and how it is picked, sorted, dried, packaged, and shipped for export. You can also explore the coffee region independently by horseback or hiking, and finish off your trip at one of the quaint neighborhood restaurants offering the cities famed river trout.
Airports:
PEI: Matecaña International Airport
AXM: El Edén International Airport
2. Lima, Peru
If there is any stop a couple should make on their private jet to Lima, it should be Parque del Amor (Lover's Park). Set in the colorful and vibrant Miraflores district, Lover's Park is home to beautiful Spanish mosaics and a famous statue of two lovers mid-smooch. Just steps away from the park is Besos Frances (French Kiss), a Parisian-inspired creperie with a mouth-watering selection of sweet and savory crepes perfect to grab before enjoying your evening of live violin music as you view the sunset at Lover's Park over the Pacific ocean.
Another exciting place is El Puente de Suspiros, a love's bridge, which is located in the heart of Barranco, a trendy bohemian quarter in Lima known to embody the feeling of being in love. Apparently, if you can make it from one side of the bridge to the next holding your breath, you will be together forever.
Airports:
LIM: Jorge Chávez International Airport
3. Santa Marta, Colombia
Carved out of the equatorial rainforest by the Colombian government in 1964, the Tayrona National Park is located on the Atlantic coast of Colombia, about 20 miles from the historic city of Santa Marta. The city is Colombia's oldest town, founded by the Spanish in 1525. With cobblestone streets, centuries-old buildings, and cathedrals, it is truly a unique and charming city close to another romantic destination – the Tayrona National Park.
Known for its cultural and biological importance, Tayrona National Park is believed to be about 15 to 20 thousand years old with a variety of fauna and flora and home to 56 different endangered species. Located on one of the highest coastal mountain ranges in the world, the park is definitely worth a visit.
Known to nature lovers as one of the wildest and most beautiful corners in all of South America, there are a dozen luxury eco habs (indigenous houses) that are built into the cliffs above the Caribbean you can rent. With hammocks looking out to the coast, it's a tranquil and romantic environment for couples who want to breathe some fresh air and listen to the waves crash against the rocks.
Airports:
SMR: Simón Bolívar International Airport
4. Manaus, Brazil
"Luna de Miel" is Spanish for a honeymoon and one of the most romantic and exciting things you can do as a couple is discover a new culture together. Whether you are on a honeymoon or not, charter a jet to Manaus and discover that the Amazon is a scenic destination and has been named as one of the world's new seven wonders of nature. The Amazon rainforest is the world's largest tropical rainforest and is made up of various ecosystems and vegetation types.
What makes it even more extraordinary is that there are indigenous tribes of the Amazon that inhabit the rainforest and have been doing so for thousands of years. Many of them live in complete isolation from the outside world and are entirely self-sufficient – hunting and producing their own food, creating their own shelter, and providing their own security. Their customs and cultures are entirely unique and a trip to the Amazon can give you the opportunity to interact with some of these tribes.
Airports:
PLL: Ponta Pelada Airport
MAO: Brigadeiro Eduardo Gomes-Manaus International Airport
5. Buenos Aires, Argentina
Romance, passion, sensuality are all words synonymous with the sophisticated and bustling city and culture of Buenos Aires, Argentina. Nothing is more Argentinian than the famed dance of the tango and a dance class or two is a perfect way to bond as a couple. Learn the ins and outs of this dance form and discover what the passionate Latin culture is all about. Then, book a private jet to Buenos Aires and take everything you have learned and put your practice to work at one of the many tango clubs scattered around the city.
If you're not that into dance, Buenos Aires is also a great place to watch a game of polo at Campo Argentino del Polo (The Cathedral of Polo) or visit Teatro Colon (Colon Theatre) for a live performance of the opera, followed by a gourmet dinner at an Argentian steak house paired with a glass of Malbec for a truly Argentian experience.
Airports:
AEP: Jorge Newbery Airfield
BUE: Buenos Aires Metropolitan Area Airport
No matter what destination you choose, South America is a continent that will leave you with lasting memories. We encourage you to book a trip for you and your loved one for some profoundly needed rest and relaxation, and what better way to do that than to start your romantic escape with a private jet charter that pays attention to all the little details from the very beginning of your journey together.