12 Private Jet Charter Itineraries for Touring College Campuses
For many families, college visits are an important step of a high school student's path to higher education. While popular degree programs are offered by institutions with centuries-old academic reputations, students can also consider additional universities that also offer a high caliber program of study and an impressive roster of well-respected professors. Visiting college campuses is essential to make an informed decision on which college is the best fit. A tour of the grounds and housing options are also helpful to prospective students to get a feeling of what academic life would be like on each campus.
Get an instant quote
College represents a commitment on behalf of the student, but tuition fees can represent a significant investment for parents. Therefore, choosing the right college involves the entire family. With prospective colleges dotted around the country and limited time to explore them, chartering a private jet allows families to visit multiple colleges in a short amount of time. Private jet cabins are configured for comfort and utility, allowing passengers to work productively or relax comfortably, staying well rested for each campus tour.
Here are some of the most popular degree programs and colleges with top-rated programs of study in each field. We've created itineraries for each of the college tours, matched with a suitable jet for each route. No matter which route you select, flying private allows you the freedom to travel on your schedule, free from the hassles of flying commercial.
Private Jet Itineraries by Degree
Accounting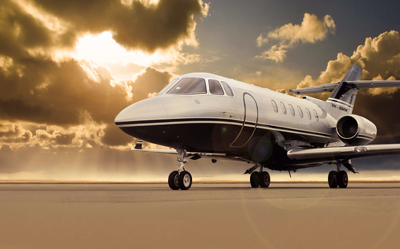 Colleges: USC, University of Texas, Indiana University, George Washington University
Route: Los Angeles—Austin—Bloomington—Washington, D.C.
Airports: LAX—AUS—BMG—DCA
Aircraft: Hawker 850XP
The Hawker 850XP features digital entertainment, a galley and Wi-Fi for in-flight entertainment. The Hawker 850 has a fast climb rate, making it suitable for operating out of smaller regional airports, such as Bloomington. The Hawker 850XP has a range of more than 2,500 nautical miles and is an excellent match for this itinerary.
Architecture and Engineering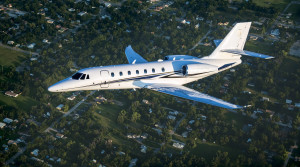 Colleges: Cornell University, Rice University, California Polytechnic State University
Route: Ithaca—Houston—Santa Barbara
Airports: ITH—HOU—SBP
Aircraft: Cessna Citation Sovereign+
Engineering students will agree that the Cessna Citation Sovereign is an excellent example of "form follows function," a principle associated with late 19th and early 20th-century architecture and industrial design that means the shape of a building or object should primarily relate to its intended function or purpose.
The Citation Sovereign+ delivers a smooth ride with ample legroom in its spacious cabin. Charter clients can select from six interior cabin design options that are inspired by the Old World with earthy organic textures and inviting warm or cool color palettes.
Business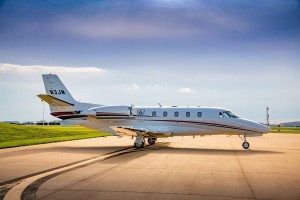 Colleges: Columbia University, Notre Dame, Indiana University
Route: New York—Bloomington—South Bend
Airports: LGA—BMG— SBN
Aircraft: Cessna Citation XLS+
A member of the high-performing Cessna family of jets, the Citation XLS+ can take off in 3,560 feet and climb to a comfortable cruising altitude in under 15 minutes.
This takeoff performance is among the shortest takeoff distances in the midsize jet class and ideal for saving time by accessing small regional airports.
Computer and Information Systems
Colleges: Cornell University, Georgia Institute of Technology, New York University
Route: Ithaca—Atlanta—New York
Airports: ITH—ATL—LGA
Aircraft: Dassault Falcon 50EX
The Falcon 50EX cabin is suited for families of up to nine people. The cabin's versatile seating arrangement has four Captain's chairs in a club seating arrangement. A separate area has two Captain's chairs and a three-seat divan. Technology students will appreciate the technological advancements that make this Dassault aircraft a leader in fuel economy with smooth performance at altitudes up to 49,000 feet.
Engineering

Colleges: MIT, Purdue University, Texas A&M, Stanford
Route: Cambridge—Lafayette—College Station—Stanford
Airports: BOS—LAF—CLL—SFO
Aircraft: Cessna Citation Latitude
Another example of excellence in aerospace engineering, the Cessna Citation Latitude features large windows that allow natural light into the spacious cabin. These cabin enhancements make the Citation Latitude one of the most comfortable cabins in the Cessna family. The Citation Latitude is an ideal option for this itinerary with a visit to four colleges and a cross-continental flight to visit the Stanford campus, where 97% of the undergraduate students live all four years. The Citation Latitude will help ensure your family arrives at each college well-rested for a memorable tour.
Finance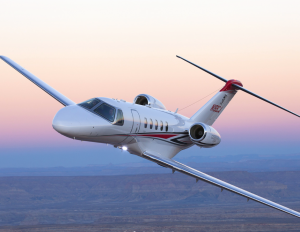 Colleges: Georgetown University, University of Pennsylvania, Boston College, Harvard
Route: Washington, D.C.—Philadelphia—Boston
Airports: DCA—PHL—BOS
Aircraft: Cessna Citation CJ4
The Citation CJ4 represents the ultimate combination of speed, range and cabin capacity charter clients seek—value that future Finance professionals will appreciate! The CJ4's cabin is configured for comfort with six deep cushioned, oversized leather seats that can be fully reclined. The jet's performance capabilities and range of 2,165 nautical miles is ideally suited for this itinerary.
Law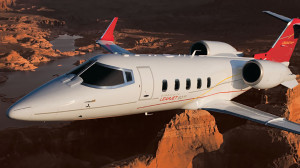 Colleges: Nova Southeastern University, University of Miami, Yale, Harvard
Route: Fort Lauderdale—Miami—New Haven—Boston
Airports: FLL—HVN—BOS
Aircraft: Bombardier Learjet 60XR
For this tour of outstanding Law schools on the East Coast, the Learjet 60XR offers a combination of the best of technology and comfort for up to seven passengers. This powerful jet can climb at 6,000 feet per minute, has a flight range of 2,269 nautical miles and a maximum cruise speed of 445 knots.
Management Information Systems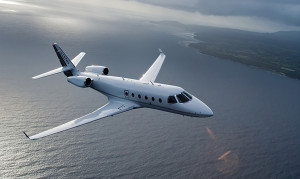 Colleges: MIT, Carnegie Mellon, Indiana University, University of Texas – Austin
Route: Boston—Pittsburgh—Bloomington—Austin
Airports: BOS—PIT— BMG—AUS
Aircraft: Gulfstream G150
The Gulfstream G150 has a range of more than 3,400 miles and can operate smoothly at altitudes of up to 45,000 feet, well above the altitude flown by commercial flights and inclement weather at lower altitudes.
Marine Biology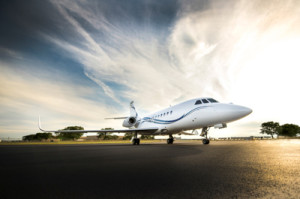 Colleges: University of Miami, Nova Southeastern University, UCSD, UCLA
Route: Fort Lauderdale—Miami—San Diego—Los Angeles
Airports: MIA–SAN–LAX
Aircraft: Dassault Falcon 2000 LXS
With this private charter itinerary, future marine biologists can tour four of the most prestigious oceanography institutes in the U.S. With a range of 4,200 nautical miles and a maximum speed of 574 knots, the Falcon 2000 XLS provides plenty of performance for this transcontinental itinerary.
Medicine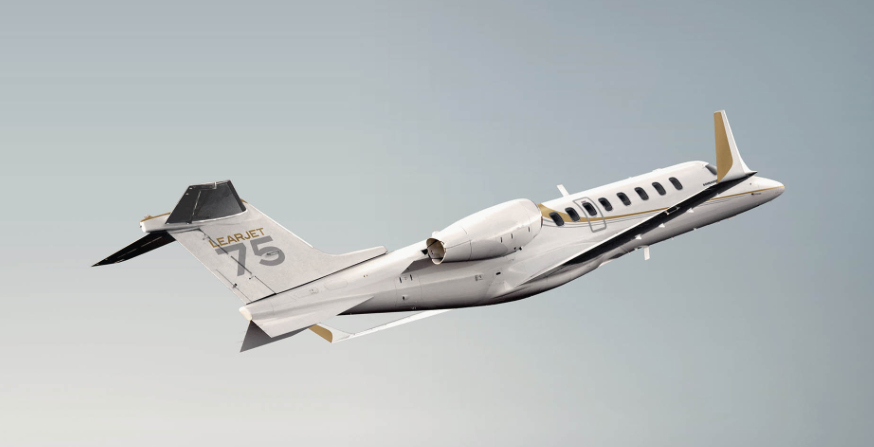 Colleges: Duke University, Yale, Columbia University
Route: Durham—New Haven—New York
Airports: RDU—HVN—LGA
Aircraft: Learjet 75
The Learjet 75 is configured for speed, utility and comfort. The jet accommodates up to eight passengers and can fly up to Mach 0.80 with a range of 2,040 miles. Charter clients select the Learjet 75 for its state-of-the-art cabin technology and ample legroom and flat floor.
Molecular Biology and Genetics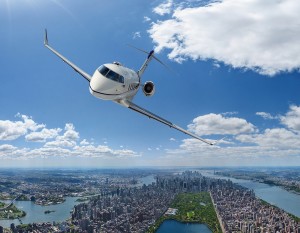 Colleges: UCSF, John Hopkins, Princeton
Route: San Francisco—Baltimore—Princeton
Airports: SFO—BWI—PCT
Aircraft: Bombardier Challenger 350
The Bombardier Challenger 350's design is configured for passenger comfort with a wide cabin, flat floor and convenient in-flight access to baggage. The jet has a fast climb rate and can fly non-stop for up to 3,200 nautical miles making this jet an excellent option for this itinerary.
Psychology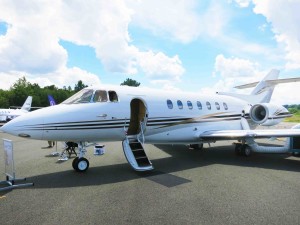 Colleges: Harvard—MIT—Yale—UC Berkeley
Route: Boston—New Haven—San Francisco
Airports: BOS—HVN—SFO
Aircraft: Beechcraft Hawker 1000
Private jet charter clients enjoy the Hawker 1000's quiet cabin for working productively and staying well-rested. This multi-city coast-to-coast itinerary is ideal for the Hawker 1000's range of 3,098 nautical miles.
Choose Mercury Jets
Mercury Jets has access to the largest number of jets on the market. By offering white-glove concierge service, we ensure our clients are provided with the best available jet options to suit their travel requirements. We also offer an option for concierge services to and from the airport in each city so you and our family can concentrate on enjoying this important milestone.
Mercury Jets' on-demand white glove charter coordinators can assist you in choosing your preferred aircraft. To book a flight, call +1-212-840-8000 for our charter department. Mercury Jets offers an instant quote request. Submit your request here to price out your flight immediately.