Private Jet Charter Learjet 75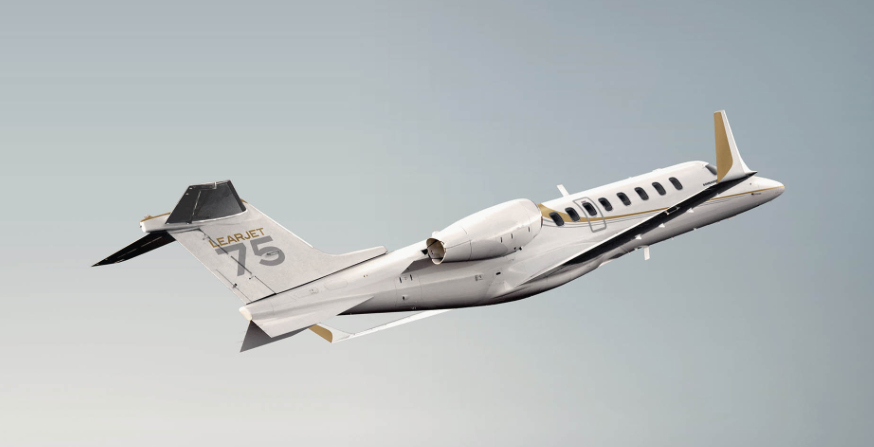 Learjet 75 Private Jet Charter
The latest aircraft from the Canadian based aircraft manufacture is the super light jet the Learjet 75, receiving its FAA type certification on the 14th of November 2013. The airframe of the Learjet 75 itself is based on the Learjet 45 models while its wing design is based on the Global series. The Learjet 75 has one of the most technologically advanced cabin in its class. It boasts a state-of-the-art cabin management system, high-definition bulkhead monitor, integrated sidewall speakers, and six personal touch-screen monitors that stow or deploy as needed.
With state of the art aerodynamics for greater performance in hot climates, high altitudes and short-field capabilities, and this jet is the one of the most capable in any conditions. The cabin of the Learjet 75 is in a class of its own, designed for ultimate comfort and privacy featuring a flat floor for ease of movement, pocket door for reduced noise levels, as well as being fully-equipped for productivity. Its newly designed luxurious interior is built for efficiency and comfort, the Learjet 75 easily accommodates the needs of the passengers.
For charter rates and availability of the Learjet 75 private jet charter, please submit the flight request form, or call our agents 24/7 at +1-212-840-8000.

Specifications:
PASSENGER CAPACITY: up to 9 passengers
MAX RANGE: 2,040 nm
MAX OPERATIONAL SPEED: 0.81 mach
CABIN HEIGHT: 4.11 ft
CABIN WIDTH: 5.1 ft
CABIN LENGTH: 19.10 ft
BAGGAGE CAPACITY: 50 cu ft
[av_video src='https://www.youtube.com/watch?v=iP0boORUkVY&feature=youtu.be' format='16-9′ width='16' height='9′ custom_class="]
GET YOUR INSTANT QUOTE FOR LEARJET 75