Charter a Falcon 2000LXS Private Jet
Get an Instant Falcon 2000LXS Charter Cost Estimate
Private Jets Type:
Super Midsize Jet
Estimated Price Per Hour:
$6,850
Falcon 2000LXS Private Charter Flights
Dassault Aviation's Falcon 2000 is a twin-engine business jet of French origin. The Falcon 2000LXS is the most recent vehicle in the Falcon 2000 line. It combines the Falcon 2000LX's range with the Falcon 2000S's short-field capability. As a result, Falcon 2000LXS private jet charter is versatile and capable and offers exceptional performance, comfort, and safety for its passengers.
Falcon 2000LXS Price Rental
The average cost to charter Falcon 2000LXS is around $6,850 per hour.
For charter rates and availability of Falcon 2000LXS, please submit the flight request form, or call our agents 24/7 at +1 (212) 840 8000.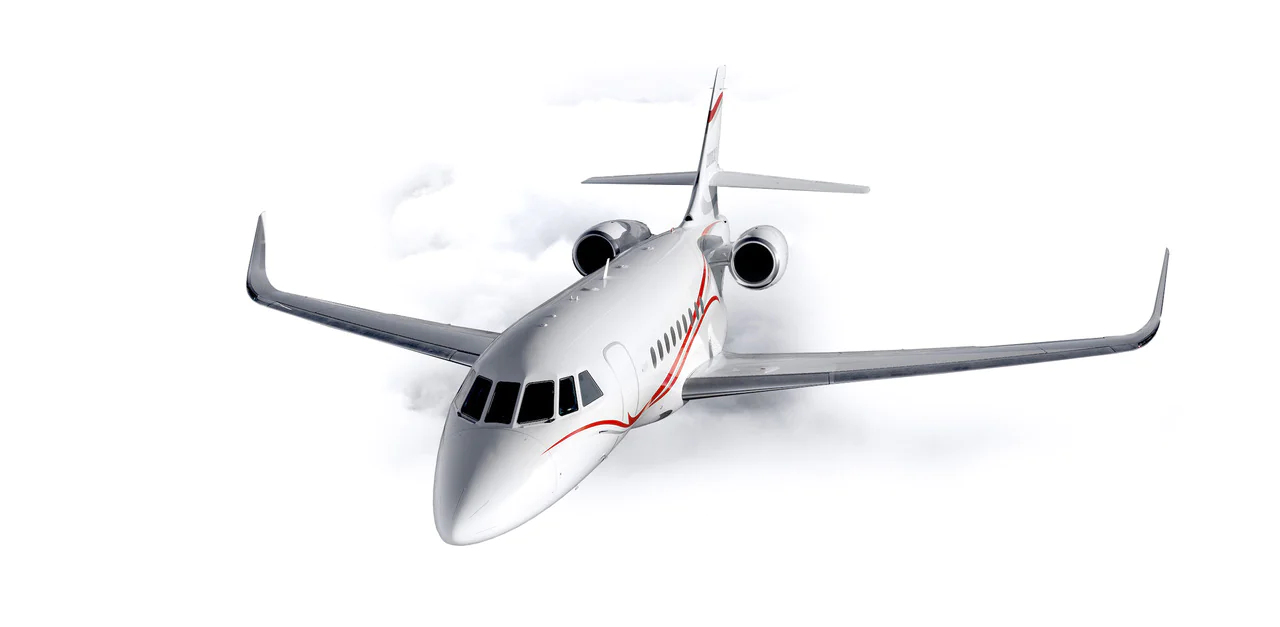 Overview Falcon 2000LXS
One of the key features of Falcon 2000LXS private jet charter is its exceptional range, which allows it to fly non-stop for up to 4,000 nautical miles. Even with the addition of winglets, Dassault's engineers have eliminated over 300 pounds from the wings and over 100 pounds from the cabin interior. Additionally, Falcon 2000LXS's wings have been meticulously designed to reduce takeoff and landing distances, allowing it to access many more airports than other aircraft in its class.
Twin Pratt & Whitney Canada PW308C turbofans generate 7,000 pounds of thrust for Falcon 2000LXS. With more than 1 million flight hours, the PW308C jet engine has a track record of high durability, low operating costs, and low emissions. In addition, the aerodynamic enhancements reduce the required take-off field length to 4,675 feet, allowing the aircraft to ascend 41,100 feet in less than 20 minutes, keeping you above high traffic and stormy weather.
General Performance
| | |
| --- | --- |
| Luggage Capacity | 1,024 ft³ |
| Cruise Speed | 532 knots |
| Certified Ceiling | 41000 ft |
| Takeoff Distance | 4,675 ft |
| Landing Distance | 2,260 ft |
| Max Takeoff Weight | 42800 lbs |
| Max Landing Weight | 39300 lbs |
Cabin Size
| | |
| --- | --- |
| Length | 26.17 ft |
| Width | 7.7 ft |
| Height | 6.2 ft |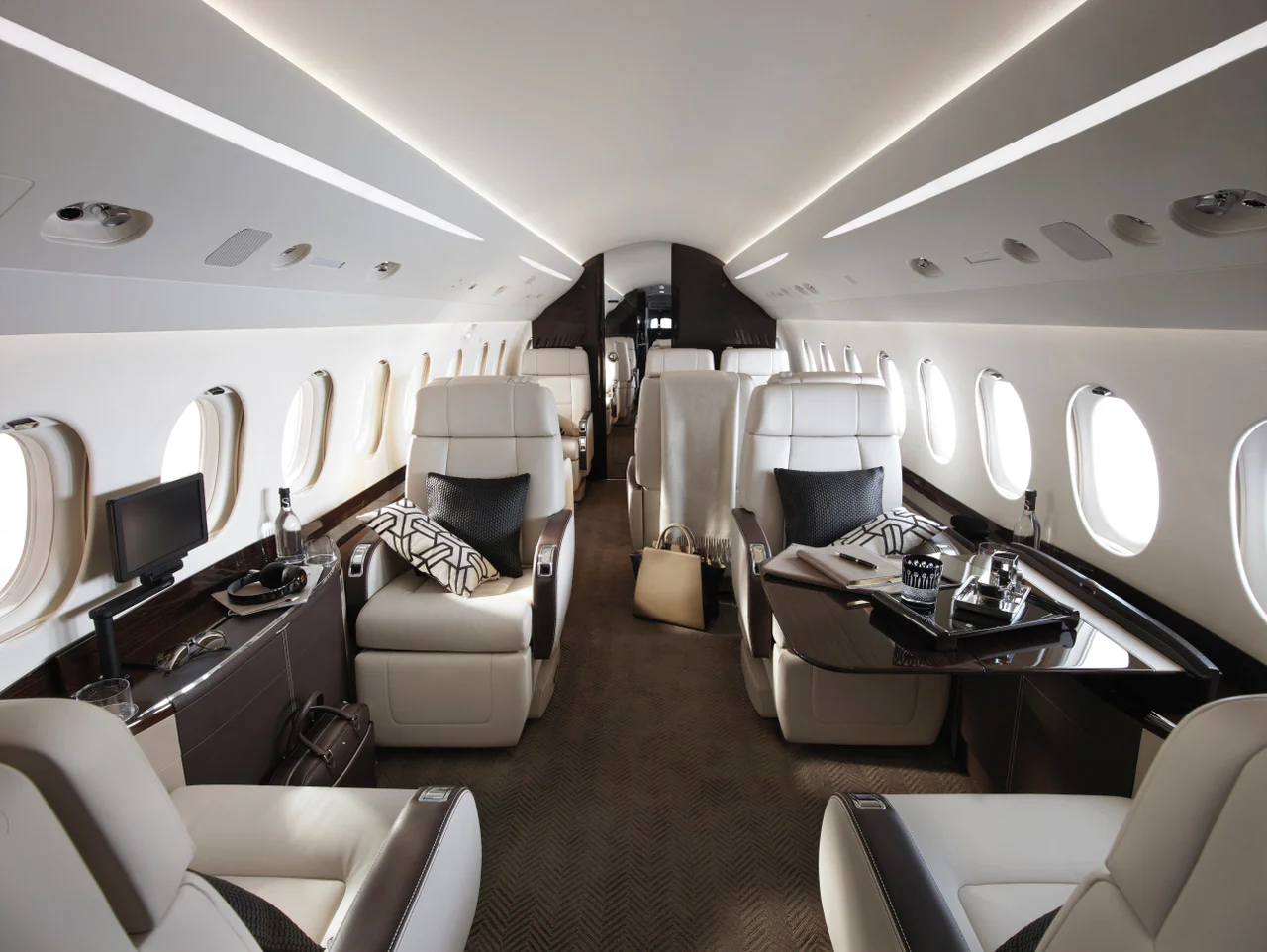 Falcon 2000LXS Interior
The cabin of Falcon 2000LXS private jet charter also features several enhancements, including improved soundproofing that reduces noise by two decibels. Falcon 2000LXS is intended to be one of the most eco-friendly Falcons ever constructed. Its wing is designed to reduce fuel consumption and emissions. Its streamlined, optimized design reduces drag and fuel consumption. With a cabin width of 7 feet 8 inches, the aircraft offers genuine comfort for ten passengers during an eight-hour flight. With a headroom of 6 feet 2 inches, passengers can stand comfortably and move around freely.
What is the flight range of Falcon 2000LXS?
Falcon 2000LXS has a range of 4,000 nautical miles, allowing it to travel extremely far. For instance, a Falcon 2000LXS charter could fly from New York to Reykjavik or from Singapore to Sydney.
How many hours can a Falcon 2000LXS fly?
A typical Falcon 2000LXS charter flight lasts approximately eight hours. This could change depending on flight conditions.
How long of a runway does a Falcon 2000LXS need?
The runway for Falcon 2000LXS private jet charter is about 4,675 ft for takeoff and 2,260 ft for landing.
Similar Private Jets to Falcon 2000LXS