Private Jet Charter Cessna Citation Mustang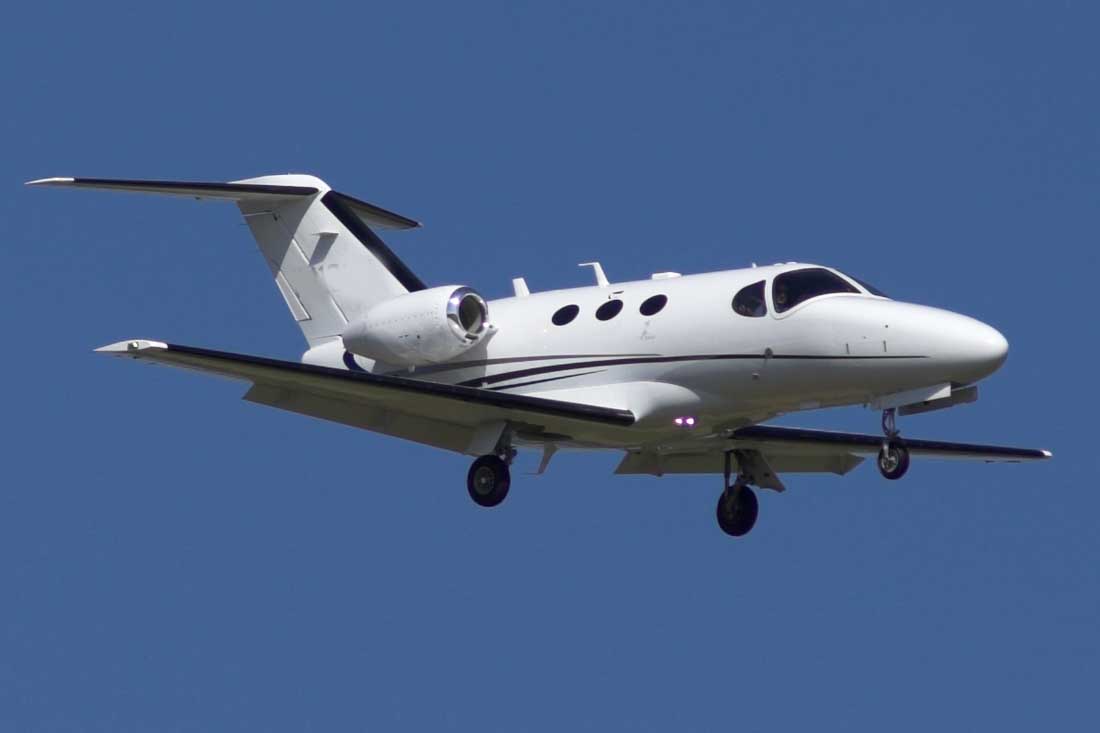 Cessna Citation Mustang
Welcome to Mercury jets' video series highlighting different aspects of aircraft and what you can expect when you charter them.
Mercury jets is an on-demand private jet charter service based in Ft. Lauderdale, Florida.
The aircraft we will be discussing today is Citation Mustang. Manufactured by the Cessna Aircraft Company, the Mustang is in the Entry-Level Jet category. Powered by twin turbofan engines, the aircraft may be operated single pilot or with two at the operator's discretion. Standard seating configurations allow for 4 to 5 passengers.
The Mustang boasts a comfortable cabin with a lavatory and is capable of operating from runways that are less than 3,500 feet in length.
The cabin measures four and a half feet in height with the same width and can carry passengers in comfort at cruising altitudes of up to 41,000 feet to destinations within a 1,100 mile radius.
For charter rates and availability, please complete the form on our website or contact one of our agents at 954-359-0111.

[av_video src='https://www.youtube.com/watch?v=TM28JCKnw20′ format='16-9′ width='16' height='9′ custom_class="]
GET AN INSTANT QUOTE FOR CITATION MUSTANG