Charter a Eclipse 500 Private Jet
Get an Instant Eclipse 500 Charter Cost Estimate
Private Jets Type:
Light Jet
Estimated Price Per Hour:
$2,700
Eclipse 500 Private Charter Flights
The Eclipse 500 light passenger jet was designed entirely in duralumin by the American company Eclipse Aviation. The plane made its first flight in 2002. During serial production, about 250 aircraft were produced. Its main difference from many competitors is the low cost of operation and low price. A private charter Eclipse 500 allows travel from Denver to Indianapolis, Houston to Chicago, or New York to Kansas City.
Eclipse 500 Price Rental
The average cost to charter an Eclipse 500 is from $2,700 per hour.
For charter rates and availability of the Eclipse 500, please submit the flight request form, or call our agents 24/7 at +1 (212) 840 8000.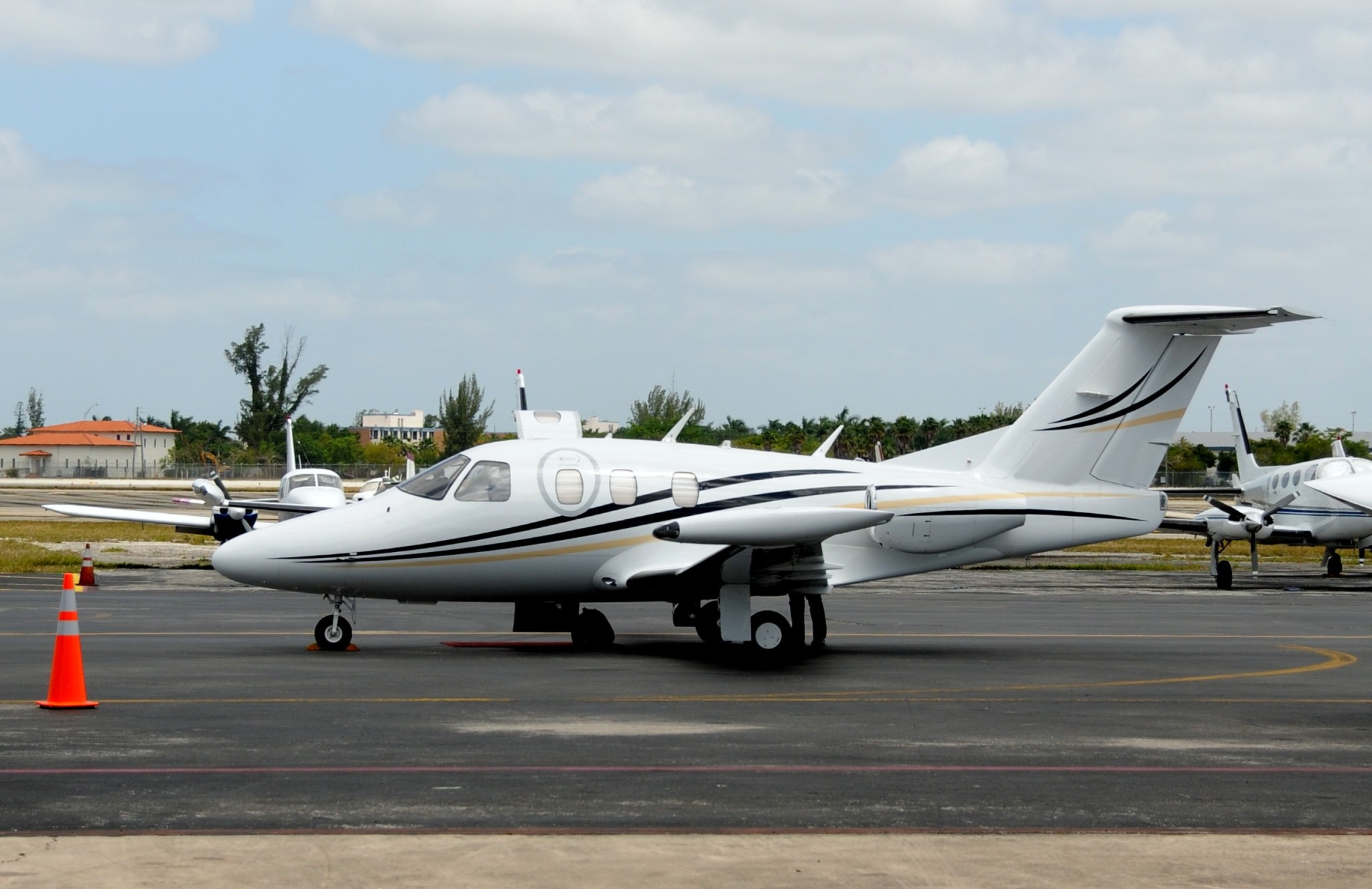 Overview Eclipse 500
The Eclipse 500 stands out as a cost-effective and efficient very light jet that delivers a light jet experience without the hefty price tag. With its economical nature, straightforward operation, and impressive speed, it serves as an excellent choice for short to medium range journeys accommodating up to six passengers.
Notably, the Eclipse 500 excels in areas such as fuel efficiency, runway performance, cost-effectiveness, and advanced avionics, surpassing many other light jets. Despite being a very light jet, it boasts impressive speeds, maintaining a cruising speed of up to 370 knots true airspeed (ktas). Its lightweight and aerodynamic design allow it to keep pace with larger jets despite its smaller engines. While it may not match the speed of larger and more powerful aircraft, its operating costs are notably lower, often resulting in up to 40% less fuel consumption.
General Performance
| | |
| --- | --- |
| Luggage Capacity | 15.9 ft³ |
| Cruise Speed | 370 ktas |
| Certified Ceiling | 41000 ft |
| Takeoff Distance | 2,342 ft |
| Landing Distance | 2,668 ft |
| Max Takeoff Weight | 5995 lbs |
| Max Landing Weight | 5600 lbs |
Cabin Size
| | |
| --- | --- |
| Length | 12,34 ft |
| Width | 4,66 ft |
| Height | 4,18 ft |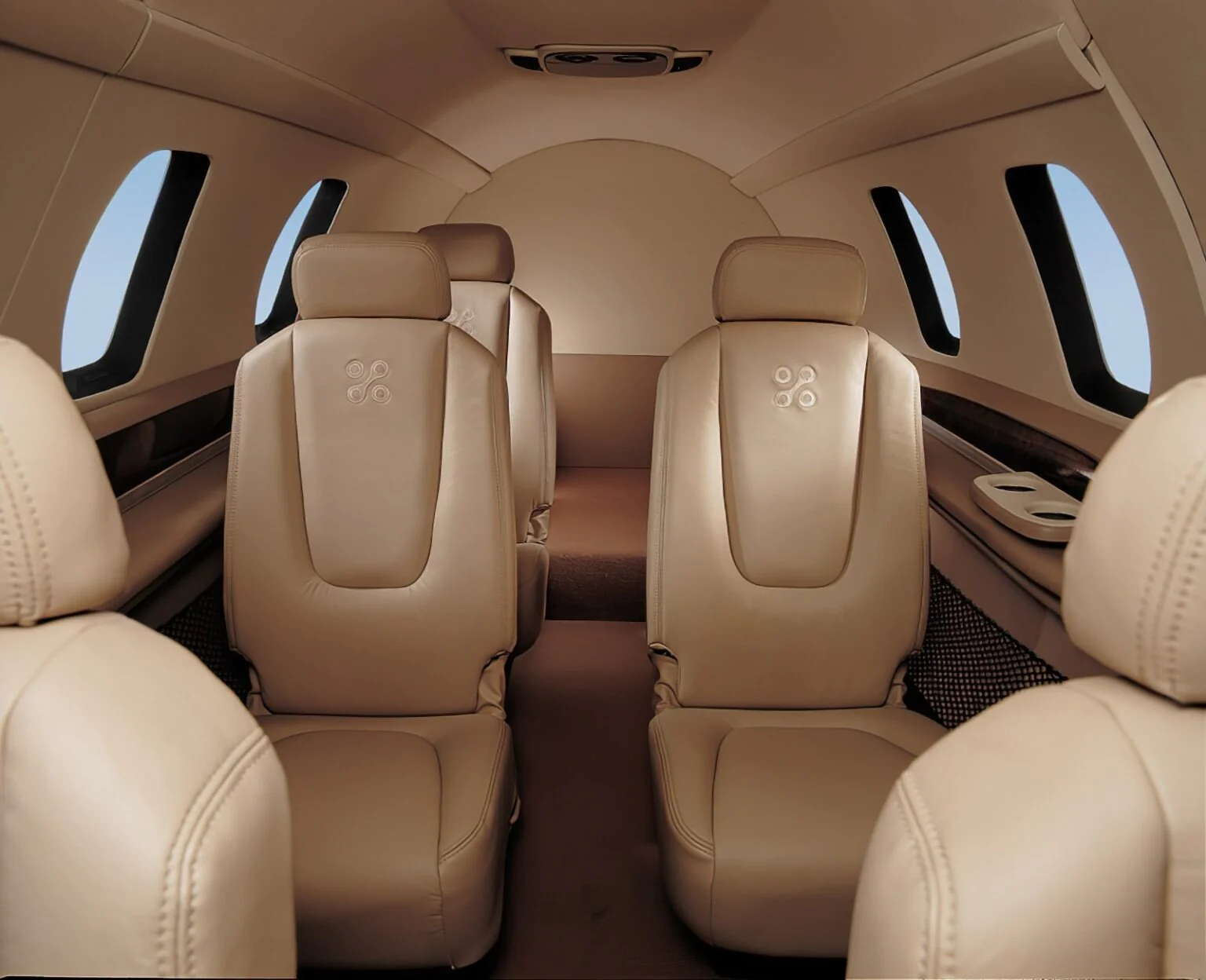 Eclipse 500 Interior
The Eclipse 500 offers seating for four passengers as standard. With its spacious and inviting cabin, you and your fellow travelers can enjoy a comfortable journey. The plush leather seats provide a luxurious seating experience, ensuring that you can relax and unwind throughout your flight. The cabin is thoughtfully designed with ample lighting, creating a pleasant and well-lit environment. Whether you need to read, work, or simply enjoy the view, the good lighting enhances your overall experience. Additionally, the Eclipse 500 is equipped with top-notch communication systems, enabling seamless connectivity and facilitating effective communication during your travels. All these features come together to ensure that your time on board the Eclipse 500 is spent in utmost comfort and convenience.
What is the flight range of an Eclipse 500?
Eclipse 500 charter provides 1,125 nm of uninterrupted flight. It can quickly fly from Denver to Indianapolis, Houston to Chicago, or New York to Kansas City.
How many hours can an Eclipse 500 fly?
An Eclipse 500 private jet charter can transport you nonstop for around 2,5 hours.
How long of a runway does an Eclipse 500 need?
Eclipse 500 private jet charter requires a runway length of approximately 2,342 feet for takeoff and 2,668 feet for landing.
Similar Private Jets to Eclipse 500