Charter a Citation Mustang Private Jet
Get an Instant Citation Mustang Charter Cost Estimate
Private Jets Type:
Light Jet
Estimated Price Per Hour:
$2,700 – $3,000
Citation Mustang Private Charter Flights
Cessna Citation Mustang is a very light jet that can be flown safely by a single pilot because of its spacious cabin, high-tech engine controls, and aerodynamic design.
Citation Mustang private jet, the lightest and most compact member of the Cessna Citation family, boasts the highest top speed, maximum cargo capacity, and complete Federal Aviation Administration (FAA) type certification for flight into known icing conditions in its class.
Citation Mustang Price Rental
The average cost to charter a Citation Mustang is around $2,700 – $3,000 per hour.
For charter rates and availability of the Citation Mustang, please submit the flight request form, or call our agents 24/7 at +1 (212) 840 8000.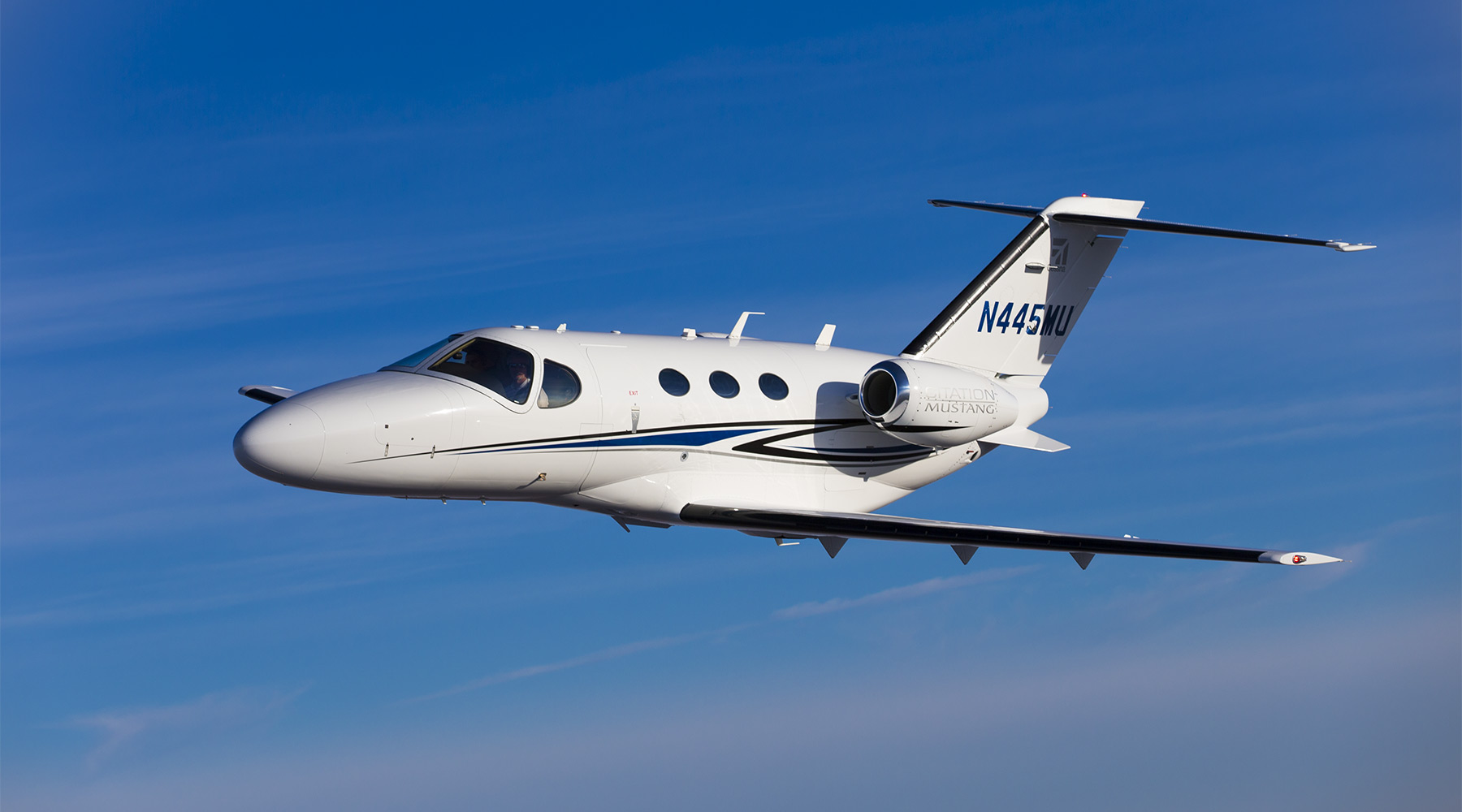 Overview Citation Mustang
With a maximum range of 1,200 nautical miles and a cruise speed of 340 knots, Citation Mustang is a powerful jet that manages to preserve light and aerodynamic design in order to fly smoothly and easily through the weather.
The Mustang is a low-altitude, free-flying plane that features three retractable landing gear and two nacelles containing Pratt & Whitney Canada PW615F turbojet engines located toward the aft of the fuselage. The three-spar wings and aluminum alloy fuselage make up the rest of the charter Citation Mustang. The main entrance is on the left side of the front of the plane, and there is a second, smaller exit on the right side of the plane's fuselage in case of an emergency.
For more information on chartering a Citation Mustang private jet, price out your flight up or call our agents 24/7 at +1-212-840-8000.
General Performance
| | |
| --- | --- |
| Luggage Capacity | 63 cu.ft |
| Cruise Speed | 340 ktas |
| Certified Ceiling | 41000 ft |
| Takeoff Distance | 3110 ft |
| Landing Distance | 2392 ft |
| Max Takeoff Weight | 8645 lbs |
| Max Landing Weight | 8000 lbs |
Cabin Size
| | |
| --- | --- |
| Length | 9.74 ft |
| Width | 4.6 ft |
| Height | 4.48 ft |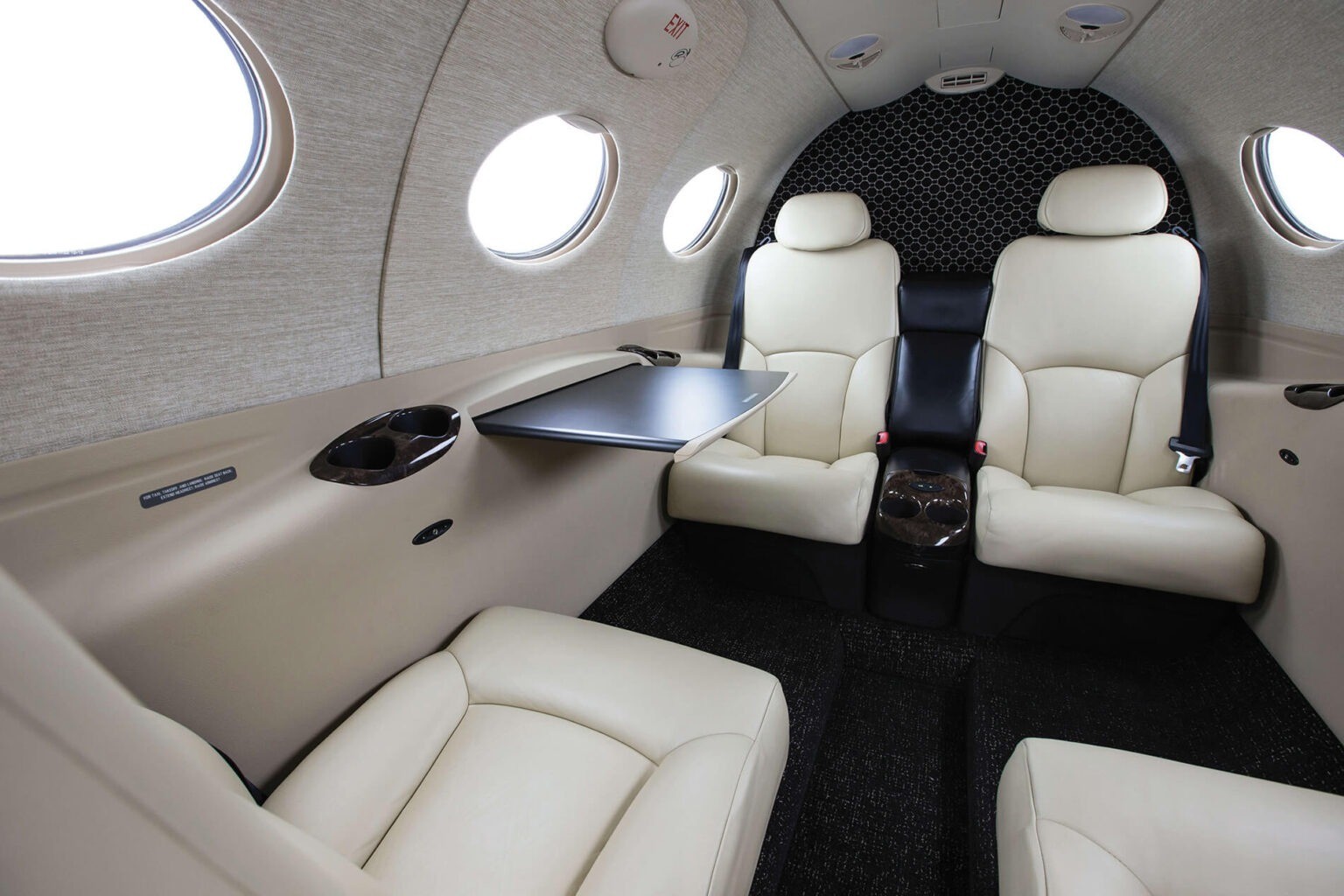 Citation Mustang Interior
Citation Mustang is the smallest jet and has the capacity to seat up to 4 people, making it ideal for short trips. The cabin is 9 ft 9 in long, 4 ft 6 in wide, and 4 ft 5 in high, creating a spacious environment for comfort on a small plane during the trip with ample space for swivel room, recline leather ergonomic seats, work tables, storage consoles, and power outlets. Its five passengers' combined luggage can weigh up to 718 lbs., which is a rare feature for a light jet of its size – the impressive 63 cu.
What is the flight range of a Citation Mustang?
Citation Mustang charter provides 1,343 miles of uninterrupted flight. Citation Mustang is capable of flying non-stop between Nashville and Austin. 
How many hours can a Citation Mustang fly?
Citation Mustang charter is suited for flights lasting less than two hours and is one of the most cost-effective aircraft on the market, offering excellent value.
How long of a runway does a Citation Mustang need?
About 3,110 ft of the runway is required for takeoff and 2,390 ft for landing for Citation Mustang private jet charter.
Similar Private Jets to Citation Mustang