4 Spectacular Day Trips from Paris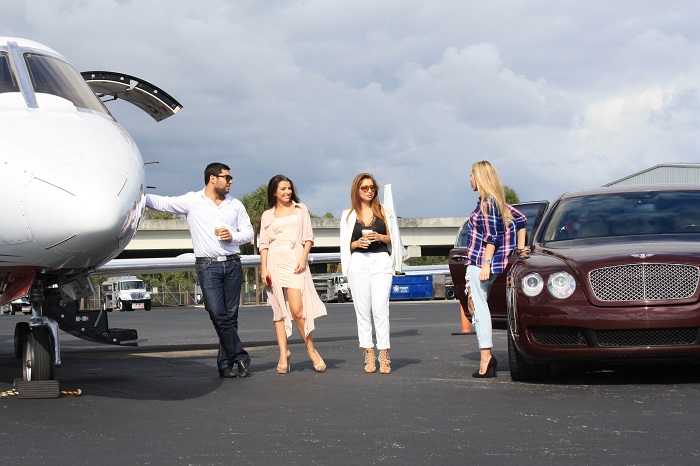 The capital of France has been recognized as a global center for culture, art, gastronomy, and fashion. This has been reflected since the 19th century when America's 3rd president Thomas Jefferson was quoted saying, "A walk about Paris will provide lessons in history, beauty and in the point of life."
Take a few trips to Paris by private jet and one can understand why this location is such a well-loved place from around the world.
The Cultured One: Nice
This town has been a favorite among artists making it one of Europe's most sought-after to-go places. When walking in this neighborhood, expect to see 19th-century mansions on boulevards and promenades. For a better view of your surroundings, there are natural terrains to attend to in Nice. Not to mention its beautiful scenery, museums dedicated to Matisse and Chagall along with Art galleries adds a perfect complement to the atmosphere.
A port city founded by Greeks in 600 B.C., Marseille has been a crossroad of trade and immigration. The place mixes Grandeur with grit since its 2013 stint as European Capital of Culture. Yachts and pleasure boats can be spotted in the lively old port or Vieux Port.
Le Panier district is the oldest city section. The Republique quarter has Haussmannian buildings and classy boutiques.
The Religious One: Lourdes
A market town located at the Pyrenees foothills, it became one of the world's most important destinations for religious and pilgrimage tourism. Tourists can visit the grotto where a peasant girl named Bernadette Soubirous had a spiritual vision of the Virgin Mary in 1858. Participants in the grotto can dip themselves in a freezing pool or light a candle for a pilgrim experience. For a breathtaking view of Lourdes, people go to the Argeles Gazost valley and Pyrenees' peak in the neighboring town Tarbes.
The location of Strasbourg on the border of Germany caused this city to have a blend of German and French influences. Strasbourg is known for the Rhine River and the city's architectures such as Gothic Cathedral Notre Dame with an astronomical clock.