Top 12 Things to Do in Fort Lauderdale and the Light Jet to Take You There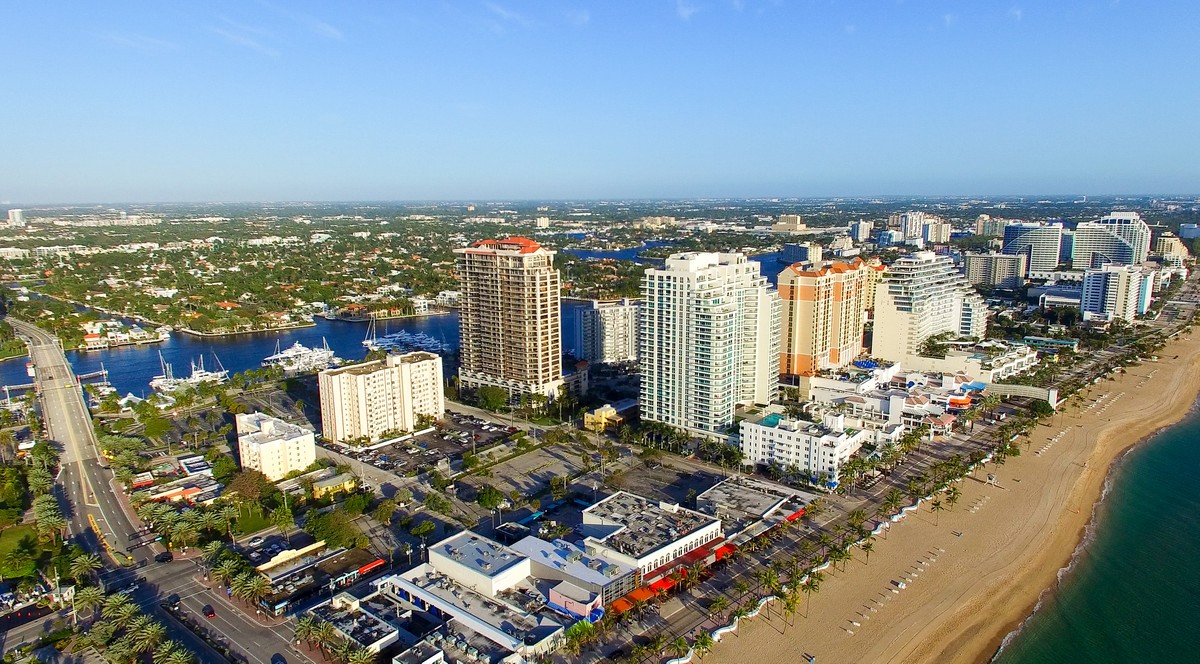 Fort Lauderdale is located on South Florida's eastern coast and is known as the "Venice of America." Greater Fort Lauderdale has more than 20 miles of wide sandy beaches and an extensive system of boating canals, including the Intracoastal Waterway.
Leisure travelers enjoy the city's fine restaurants and upscale boutiques on Las Olas Boulevard, which is also host to a vibrant nightlife scene. Nature enthusiasts enjoy visiting Broward County's impressive collection of parks that feature dozens of bird species, manatees and other iconic Florida wildlife.
We've curated a list of 12 places enjoyed by private charter clients for quick getaways or extended family vacations.
1. Fort Lauderdale Beach
Greater Fort Lauderdale's 23 miles of white sand beaches include options for exploring a diverse collection of coastal towns with dining, shops, and sights to see. No matter how you decide to spend your time, at Fort Lauderdale Beach beachgoers can soak up the sun, watch the surf, or enjoy the view from a few hundred feet above the sparkling turquoise waters on a parasail ride.
A world-renowned destination for snorkeling and diving, South Florida's underwater wonders include coral reefs just offshore and several shipwreck sites. Florida's coral reef tract is a habitat for more than 6,000 species of wildlife. The reef encompasses the eastern coast of five counties and is part of the world's 3rd largest coral reef.
2. Bonnet House Museum and Gardens
Located across from Fort Lauderdale Beach, Bonnet House Museum and Gardens is a slice of Florida's heritage. The complex is situated on 35.4 acres of manicured tropical foliage. The land was gifted to Bartlett and his second wife, Helen Louise Birch, by her father, Hugh Taylor Birch. The plantation-style home was designed and built-in 1920. Today, visitors enjoy the Bartlett house museum to step back in time and enjoy Florida through Bartlett's artistic impressions of life in the Jazz Age, a world away from Chicago where he was born.
3. Las Olas Boulevard
Fort Lauderdale's Las Olas Boulevard is adjacent to downtown. Stop at Las Olas for a quick bite, a refreshing craft cocktail at a sidewalk café or take a leisurely stroll to shop the Boulevard's one-of-a-kind collection of chic boutiques.
At the same time, Bartlett was constructing the Bonnet House, the Las Olas section of Fort Lauderdale was being laid out. Fort Lauderdale is commonly referred to as the "Venice of America" with a picturesque canal system dotted with luxury yachts and coconut palms and connects with the Intracoastal Waterway. Walking along Las Olas Boulevard, you'll take notice of the variety of architecture that ranges from Venetian Gothic, Caribbean and Modernist.
Decorative tiling, fountains and wrought-iron window balconies architecture and bright-pink bougainvillea are part of what makes Las Olas a great place to absorb the unmistakable South Florida vibe.
4. Broward Center for the Performing Arts
The Broward Center for the Performing Arts is a central part of the thriving arts and entertainment culture of Fort Lauderdale. The performing arts center theater and entertainment complex is located in the Arts and Science District in Fort Lauderdale, adjacent to the NSU Art Museum. The Broward Center hosts more than 700 music, theatre and dance performances each year.
5. NSU Art Museum
In 1958, the museum that would eventually become the NSU Museum opened its doors. Located in the center of downtown Fort Lauderdale, the 83,000 square-foot NSU Art Museum, part of Nova Southeastern University, is a center for art exhibitions and programs that encompass "visual history through the eyes of artists from around the world."
A standout in Fort Lauderdale's vibrant Arts and Entertainment District, the museum's current modernist-style building was designed and built-in 1986 by the renowned architect Edward Larrabee Barnes.
NSU Art Museum's celebrated permanent collection contains more than 6,000 works. Among its highlights are the country's largest collection of 19th and early 20th century paintings and drawings by the American realist William Glackens, the most extensive holding in the U.S. of works by post-World War II, avant-garde CoBrA artists from Copenhagen, Brussels and Amsterdam and extensive holdings of works by leading Latin American artists.
6. Anne Kolb Nature Center
Visitors who enjoy nature will enjoy exploring the 1,500-acres of coastal mangrove wetlands at Anne Kolb Nature Center. Situated along the Intracoastal Waterway, her you can learn about the important role mangroves play as nurseries for dozens of species through exhibits with simulated mangroves and a 3,500-gallon aquarium.
One of the most popular activities is hiking along the manmade walkways that meander through the mangroves for a view of the lake and sunset. On the Westlake side of the park, you can rent a kayak and explore wildlife on the park's mangrove trails.
7. Flamingo Gardens
Situated on Flamingo Road amidst expansive tropical nurseries, Flamingo Gardens is a botanical garden and Everglades wildlife sanctuary. Here you can view Florida wildlife, including owls, in the Garden's Bird of Prey Center & free-flight walk-through aviary. Other wildlife at Flamingo Gardens include alligators, flamingos, bobcats, black bears, and Florida panthers.
8. Water Taxi and Riverboat Tours
In the "Venice of America," taking a water taxi to your destination and sight-see along the way is a great way to experience the picturesque beauty of Fort Lauderdale's canals and Intracoastal Waterway. Along your taxi route, look for resident pelicans, blue heron, ibis, and dolphins as you pass by some of the grandest estates in South Florida.
A few water cruises available in Fort Lauderdale include Fort Lauderdale Water Taxi, Jungle Queen Riverboat, and Riverfront cruises.
9. Cinema Paradiso
The white-arched entrance of the Cinema Paradiso building illustrates the beginning of its story as a church in Fort Lauderdale. Over the years, Cinema Paradiso has evolved over the years into one of Fort Lauderdale's premier destinations to celebrate the art of independent film.
Through annual festivals like FLIFF and other year-round initiatives, the theatre has established itself as a hotbed for culture and independent cinema.
10. Mermaid and Aqua Burlesque Shows
One of the most unique experiences in Fort Lauderdale can be found in the Wreck Bar at the B Ocean Resort Fort Lauderdale. The Bar is known for its unique live entertainment and performances. One of the acts, Sirens & Sailors, is a series of underwater tangos and duets between solo figure swims and ensembles.
Craft Breweries. Wherever you decide to spend your time in Greater Fort Lauderdale, you'll find great local breweries such as Tarpon River Brewing, Invasive Species, and many more to explore. Each brewery has its own flavors and personality, adding to the vibe that is uniquely Fort Lauderdale. If you're interested in how your favorite brew is crafted, take a tour for an in-depth behind-the-scenes perspective.
15th Street Fisheries is located on the blue waters of the Intracoastal Waterway just north of the 17th Street Causeway Bridge. This is a local favorite where you can choose to enjoy fine dining upstairs or a more casual, atmosphere with live music near the dock. At night, the restaurant is a unique spot for viewing wildlife. The lights on the dock illuminate the turquoise waters below to reveal giant silver Tarpon.
Light Jets: A Popular Option for On-Demand Private Charters to Fort Lauderdale
The performance of Light jets is frequently regarded as the most agile and efficient way to travel on private air charters. These jets offer a range of amenities that rival their counterparts in the midsize range by delivering value through lower operating costs.
Here are some popular private jet charter routes matched with some of the fastest, most versatile light jets available for your next private jet charter to Fort Lauderdale.
Embraer Phenom 300E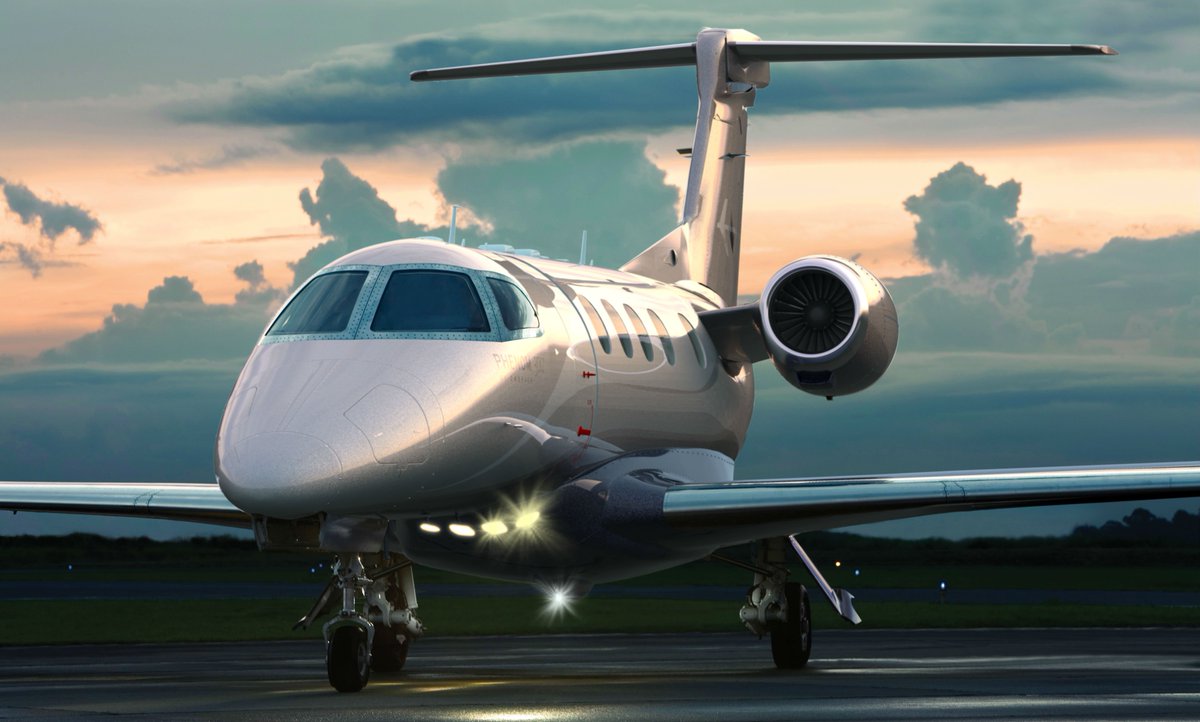 Maximum Speed: 418 knots
Maximum Range: 1,971 nautical miles
Passengers: up to 10
Baggage Capacity: 84 cu ft.
Embraer's popular Phenom 300E builds on the design of its highly successful Phenom 300 and features a cabin with room for up to ten passengers. Highly intuitive interior design features include oversized windows for plenty of natural light.
Cessna Citation CJ4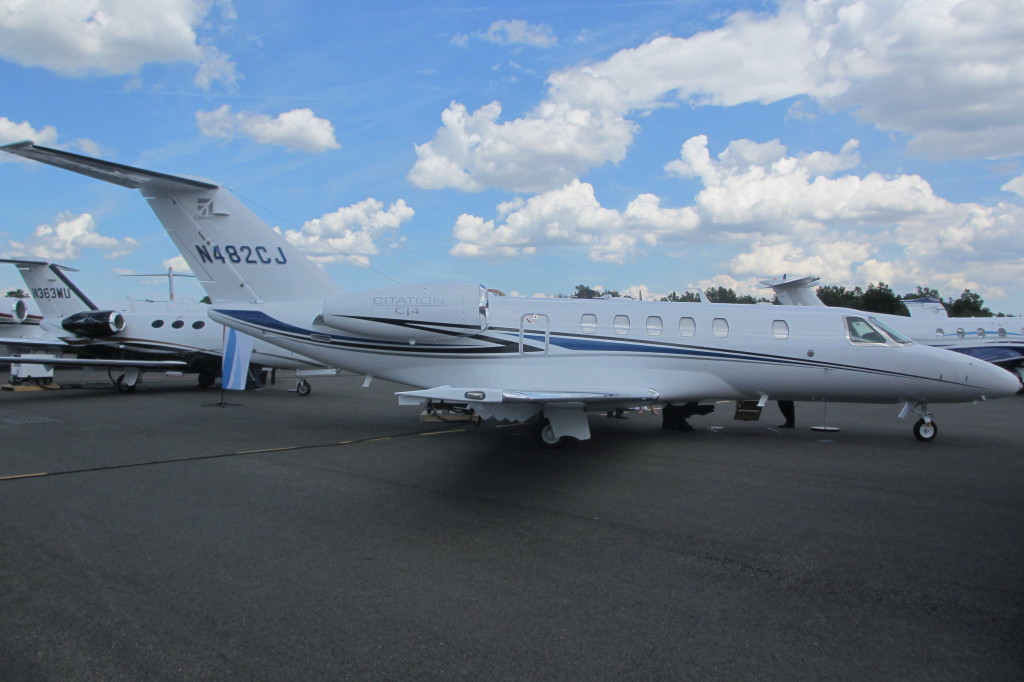 Maximum Speed: 451 knots
Maximum Range: 2,165 nautical miles
Passengers: Up to 10
Baggage Capacity Volume: 77 cu ft.
The Citation CJ4 delivers on every aspect. A serious contender in the light jet class, the Citation CJ4 is a triple threat with simplicity, economy and performance. Passengers enjoy Cessna's proprietary Venue HD integrated cabin management system includes high-definition digital video and audio options.
Hawker 400XP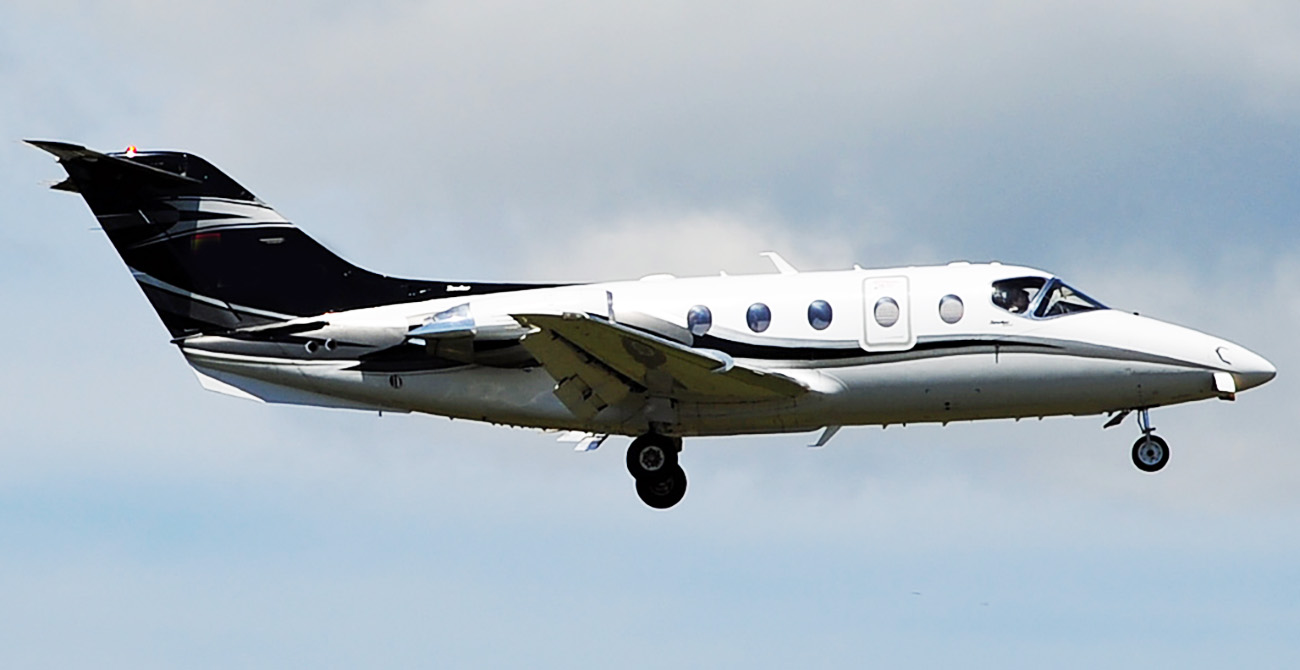 Maximum Speed: 451 knots
Maximum Range: 1,333 nautical miles
Passengers: up to 8
Baggage Capacity: 53 cu ft.
Built by Raytheon's Beechjet Aircraft Corporation, the Hawker 400XP is considered one of the fastest light jets available and a favorite amongst private charter clients traveling to Orlando who value performance and maximization of usable cabin space for the whole family in a well-appointed cabin.