Charter a Eclipse 550 Private Jet
Get an Instant Eclipse 550 Charter Cost Estimate
Private Jets Type:
Light Jet
Estimated Price Per Hour:
$2,860
Eclipse 550 Private Charter Flights
The Eclipse 550 is an improved version of the Eclipse 500 from the American company Eclipse Aerospace. It is a five-seat, very light jet with a low-lying wing and a powerful modern engine. This model is certified by the Federal Aviation Administration for production and has high fuel efficiency. Chartering an Eclipse 550 makes it possible to fly between distant cities without changing flights.
Eclipse 550 Price Rental
The average cost to charter an Eclipse 550 is around $2,860 per hour.
For charter rates and availability of the Eclipse 550, please submit the flight request form, or call our agents 24/7 at +1 (212) 840 8000.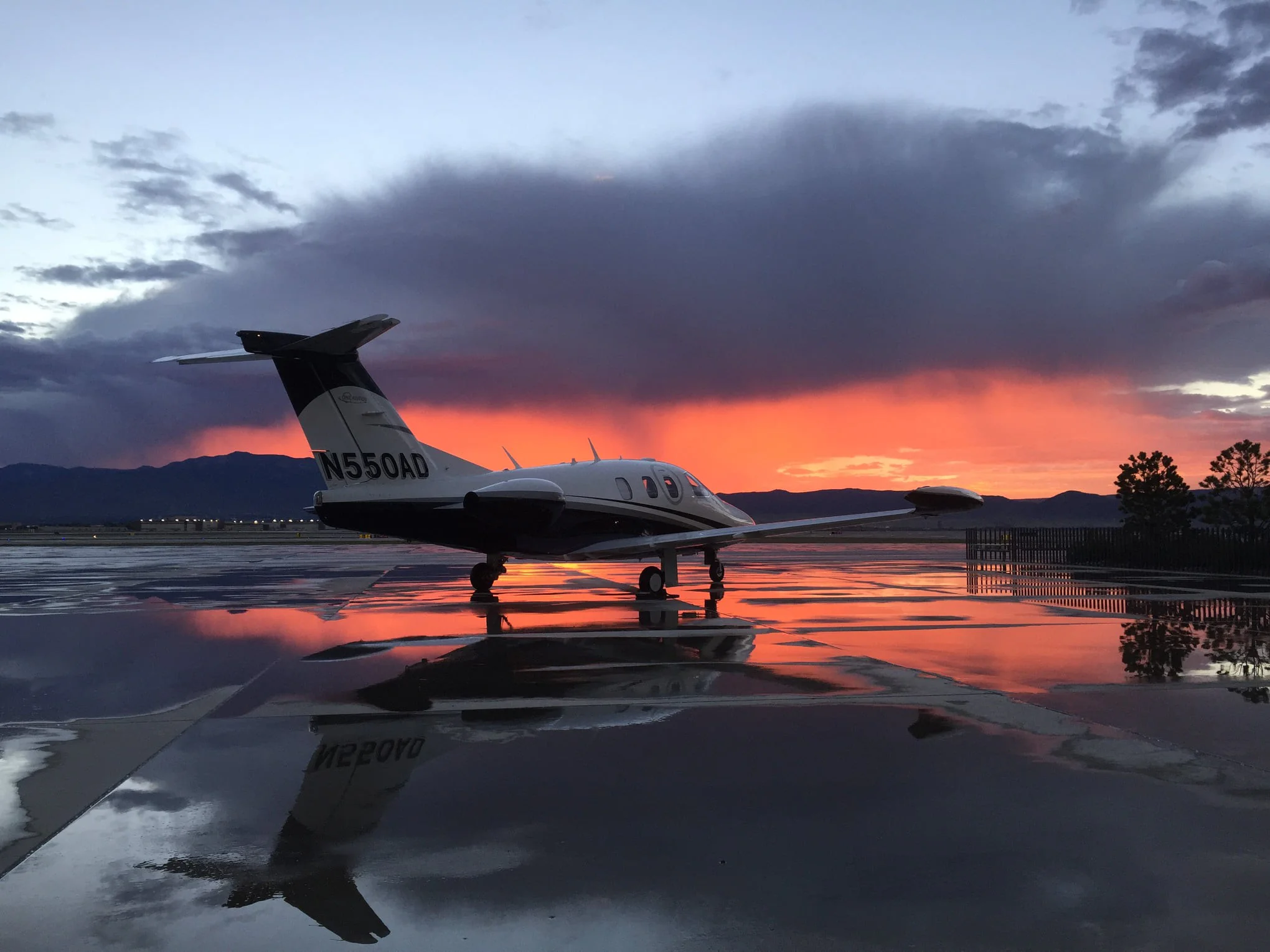 Overview Eclipse 550
The Eclipse 550 is an exceptional aircraft that boasts an impressive array of technical equipment and cutting-edge features. It is equipped with state-of-the-art avionics and utilizes two powerful PW610F turbofan engines from Pratt & Whitney, each of which incorporates a high-pressure turbine. This combination ensures remarkable performance and efficiency throughout the flight.
Moreover, the Eclipse 550 stands out for its advanced Hispano-Suiza Full Authority Digital Engine Control (FADEC) system, specifically designed to minimize noise levels and optimize engine intakes. This sophisticated technology not only enhances the overall flying experience but also contributes to a quieter and more comfortable environment both inside the aircraft and for those on the ground.
By leveraging its good technical equipment, including the latest avionics, robust PW610F turbofan engines, and the Hispano-Suiza FADEC system, the Eclipse 550 delivers a remarkable blend of power, precision, and efficiency. Whether it's navigating through airspace or providing a seamless and enjoyable travel experience, this aircraft exemplifies the pinnacle of technological advancements in the aviation industry.
General Performance
| | |
| --- | --- |
| Luggage Capacity | 16 cu.ft |
| Cruise Speed | 375 ktas |
| Certified Ceiling | 41000 ft |
| Takeoff Distance | 2,433 ft |
| Landing Distance | 2,790 ft |
| Max Takeoff Weight | 6000 lbs |
| Max Landing Weight | 5600 lbs |
Cabin Size
| | |
| --- | --- |
| Length | 12.32 ft |
| Width | 4.86 ft |
| Height | 4.18 ft |
Eclipse 550 Interior
The Eclipse 550 presents customers with a truly expansive cabin space, thoughtfully designed to comfortably accommodate up to five passengers. Within this generous interior, passengers are treated to armchair seats that provide an exceptional level of comfort and support, ensuring a relaxing and enjoyable journey.
To further enhance the in-flight experience, the Eclipse 550 incorporates various amenities and features. An onboard oxygen generation system is seamlessly integrated, ensuring optimal air quality and a refreshing atmosphere throughout the flight. LED lighting illuminates the cabin with a soft and soothing glow, creating a calming ambiance and enhancing the overall aesthetics of the space.
Moreover, the aircraft is equipped with a cutting-edge Wi-Fi entertainment system, allowing passengers to stay connected and entertained throughout their journey. This advanced system provides access to a wide range of multimedia content, including movies, music, and internet connectivity, ensuring that passengers can make the most of their travel time and stay connected with the outside world.
What is the flight range of an Eclipse 550?
Eclipse 550 charter provides 1,125 nm of uninterrupted flight.
How many hours can an Eclipse 550 fly?
An Eclipse 550 private jet charter can transport you nonstop for around 4 hours.
How long of a runway does an Eclipse 550 need?
Eclipse 550 private jet charter requires a runway length of approximately 2,433 feet for takeoff and 2,790 feet for landing.
Similar Private Jets to Eclipse 550