Ethereum payments for private jet flights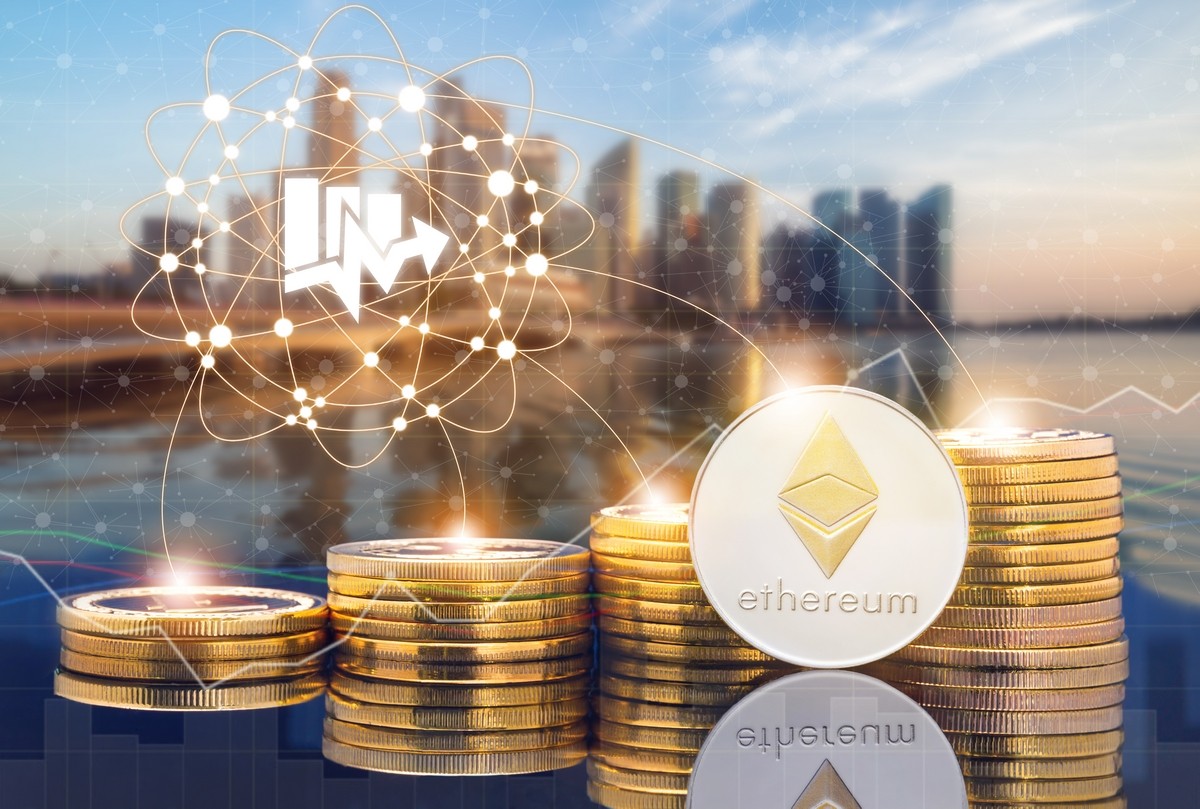 Mercury Jets accepts Ethereum in addition to other traditional mainstream payment options. Whether you fly private for business or pleasure, paying with Ethereum enhances the efficiency of flying private.
What is Ethereum?
Ethereum (ETH) is an open-sourced decentralized blockchain technology with a native coin called ether. Ethereum is the second-most popular cryptocurrency to Bitcoin (BTC), according to its market capitalization. Although Ethereum is primarily a digital currency like Bitcoin, Ethereum is also an open-source operating system and computing platform that supports distributed applications (dApps) and smart contracts. The platform also enables decentralized Finance.
What are the advantages of booking a private jet with Ethereum?
Ethereum enhances the digital booking process. Through our digital quotation portal, clients can access the inventory of private jets available for charter and receive real-time quotes. From booking to payment with Ethereum, chartering a private jet has never been easier.
Streamlined digital process. Ethereum is a global decentralized digital money issued and managed without any central authority (no government, company or bank in charge). The digital nature of Ethereum simplifies the payment process.
Ethereum is fast and secure. When private jets are chartered using Ethereum, secure transactions can take place 24 hours a day, 365 days a year without the hassle of waiting for the wire transfer process to complete.
Instant payments. When you charter a private jet with cryptocurrency, the transaction is instant. Unlike traditional payment methods such as wire transfers, payments with Ethereum are instantly visible. This makes the entire private jet charter booking process fast and efficient so you can focus on what matters most to you.
Global currency. Cryptocurrencies like Ethereum are global currencies, especially popular for business and leisure travelers who fly internationally. Traditionally, travelers have relied on credit cards that may charge fees for international transactions.
Popular Private Jet Charter Routes with Ethereum
When you charter a private jet with Ethereum, you can simplify your business and leisure travel. Here are just a few popular routes and private jets that our clients enjoy chartering.
1). Miami to New York (MIA — JFK)
Distance: 902 nautical miles (1,038 miles)
Flight Time: 2 hrs 15 min
Maximum Speed: 453 knots
Maximum Range: 2,165 nautical miles
Passengers: up to 10
Baggage Capacity: 77.1 cu ft
An on-demand private jet charter from Miami to New York is one of the most popular private jet charter routes for business executives. The city is also a year-round destination for leisure travelers. New York experiences include world-class cultural attractions, green spaces, and sporting events.
The CJ4 is a member of Cessna's renowned Citation family. The CJ4's versatile cabin is typically configured for 6 passengers, but it can accommodate up to 10. Cessna's cabin management system includes wireless control of cabin lighting, window shades, and temperature from passenger mobile devices. The CJ4 Gen 2 includes pre-loaded audio and video, moving map displays, and access to satellite radio.
2). New York to London (LGA — EGLL)
Distance: 2,987 nautical miles (3,440 miles)
Flight Time: 6 hrs 38 min
Maximum Speed: 547 mph
Maximum Range: 6,450 nautical miles
Passengers: up to 8
Baggage Capacity: 1,695 cu ft
We provide private jet charter flights from New York to London. This private air charter route is popular with business travelers visiting London's financial district. Dassault's very-long range Falcon 8x provides private charter passengers with the ultimate private flying experience. Dassault's tri-jet design increases the jet's range, speed, and fuel efficiency. The spacious cabin is typically configured for 8 passengers to maximize inflight privacy. Developed by Rockwell Collins, Dassault's innovative Falcon Cabin HD+ cabin management system includes seamless access from passenger mobile devices to a library with music and movie options and controls for cabin temperature, lighting, and more.
3). Los Angeles to Bogota (LAX — SKBO)
Distance: 3,024 nautical miles (3,480 miles)
Flight Time: 7 hrs 45 min
Maximum Speed: 0.925 Mach
Maximum Range: 7,500 nautical miles
Passengers: up to 19
Baggage Capacity: 195 cu ft
Gulfstream's G650, the fastest jet in Gulfstream's fleet, sets the standard for performance in its class. The G650ER holds the record for the farthest fastest flight in business aviation history. Traveling to Bogota at nearly the speed of sound, you and your guests will experience a luxurious cabin that can be configured with up to four areas for relaxing, dining, and entertaining. Setting the mood for comfort, the G650ER's sixteen panoramic oval windows allow sunlight to flow throughout the cabin.
4). Paris to Madrid (LFPG – LEMD)
Distance: 574 nautical miles (661 miles)
Flight Time: 1 hr 26 min
Embraer 300E
Maximum Speed: 453 knots
Maximum Range: 1,971 nautical miles
Passengers: up to 11
Baggage Capacity: 84 cu ft
One of the most popular jets in its category, the Embraer Phenom 300E was designed for exceptional range capabilities, greater passenger capacity, and improved operational efficiencies. Typically configured for six passengers, the Embraer 300E can accommodate up to 11. The cabin design features customized leather seating with inviting color palettes, oversized windows, and an integrated entertainment system. Embraer also incorporated plenty of baggage capacity. The Embraer 300E is a Light jet built for an exceptional private flying experience.
5). Austin to Atlanta (AUS – ATL)
Distance: 705 nautical miles (811 miles)
Flight Time: 1 hr 54 mins
Maximum Speed: 468 knots
Maximum Range: 3,200 nautical miles
Passengers: Up to 12
Baggage Capacity: 115 cu ft.
A strong competitor in the Super Midsize category, Dassault's Falcon 50EX also features a tri-jet design for improved range, speed, and fuel efficiency. The 50EX typically seats 9 but can accommodate up to 12 passengers. The cabin can also be configured with two cabin zones to maximize privacy. The 50EX's quiet cabin and seating arrangements enhance conversations between passengers during flight. When it is time to relax, there is plenty of legroom to stretch.
6). San Francisco to San Diego (SFO — SAN)
Distance: 388 nautical miles (447 miles)
Flight Time: 59 min
Maximum Speed: Mach 0.70
Range: 1,178 nautical miles
Passengers: up to 7
Baggage Capacity: 70 cu ft.
An on-demand private jet charter from San Francisco to San Diego will be a smooth flight in the Embraer 100EV. Embraer's design for this entry-level Light jet challenges the performance and comfort standards in the Light category. Embraer describes its Design DNA as a strategic design philosophy that guides the company's business jet innovation path. This translates to the thoughtful incorporation of distinguishable elements with a sustainable product evolution that provides not only advanced comfort, style, and seamless connectivity, but value for customers. We could not agree more.
7). Sacramento to Vancouver (SMF – CYVR)
Distance: 634 nautical miles (730 miles)
Flight Time: 1 hr 52 min
Cessna Citation X+
Maximum Speed: 700 mph
Range: 3,700 miles
Passengers: up to 12
Baggage Capacity: 104 cu ft.
Considered one of the most popular business jets, the Citation X+ stands out in the industry because it is among the fastest business jets available. Cessna's cabin design incorporates an HD LCD monitor at each passenger's seat for access to real-time information and Wi-Fi for seamless connectivity.
In conclusion, chartering a private jet with Ethereum is a fast, secure, and convenient way to seamlessly access the largest inventory of private jets that can be booked on-demand to the destination of your choice.
Book a private jet flight with Ethereum
Mercury Jets has access to the largest number of private jets on the market. By offering white-glove concierge service, we ensure our clients are provided with the best available jet options to suit their group travel requirements.
A professional charter coordinator will ensure your privately chartered flight experience is flawless. To obtain a charter quote, please use our real-time quoting tool or call our experts 24/7 at 1-877-281-3051.