GET AN INSTANT QUOTE

Scanning our network...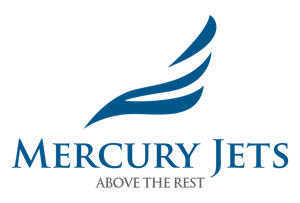 24/7 Customer support
Mercury Jets is an on-demand air charter provider specializing in private jet and turboprop charters in the United States. Our team is composed of industry-leading professionals dedicated to providing our customers with the ultimate air charter experience. We are committed to safety, reliability, and white glove customer service. To obtain a charter quote tailored to your specific needs, please fill in the request form or call our agents 24/7 at +1-212-840-8000.
About the United States and Places to Visit
Mercury Jets provides private jet charter flights to and from the United States.
The United States of America is a great nation of 50 states and the stand-alone District of Columbia in North America. It is a highly developed country with the most significant political and cultural influence globally. In addition, the U.S. is a leader in terms of a variety of recreation, and the diverse area provides excellent travel opportunities.
American attractions are diverse and large-scale and can surprise any tourist. Southern states and cities like Los Angeles, San Francisco, and San Diego are the most popular vacation spots with pleasant climates. In addition, there are great beaches, amusement parks, and surfing opportunities. Washington, D.C., the modern-day capital, offers many well-maintained parks, comfortable neighborhoods, and famous museums and monuments. In addition, the city of Orlando and the state of Florida are popular vacation destinations for residents of the northern states. New York City, Miami, Los Angeles, Chicago are also popular tourist destinations.
It's hard to imagine the U.S. without ultra-modern Chicago, bustling Niagara River, inviting Hawaii, and the spectacular Grand Canyon. In each state and city, you can spend half your life without solving all the mysteries of the vast country.
US STATES DESTINATIONS TO PRIVATE JET TRAVEL
Montana Air Charter Flights
Nebraska Air Charter Flights
New Hampshire Air Charter Flights
Ohio Air Charter Flights
Oregon Air Charter Flights
TOP PRIVATE JET DESTINATIONS IN AND FROM THE US
Charter Flights to Mammoth Lakes
CHARTER FAQ ABOUT PRIVATE JET TO/FROM UNITED STATES
How much are private jets flying across the U.S.?
Because of the many benefits of renting private jets, people are increasingly choosing this type of travel. Customers get the advantages of first-class service, avoid congested airports, and are guaranteed safety. However, there are many factors that affect the overall cost of a private jet charter. In general, the cost of chartering a private jet through the United States depends on the type of aircraft and the range of the flight.
Is it allowed to smoke on a private jet?
Once you decide to book a private jet, you also get distinct advantages and can take control of your flying options. In general, it is allowed to smoke on a private jet. However, each plane has its own rules of operation and conduct on board. Therefore, we respect everyone's personal preferences whether you prefer to smoke or not smoke on board. Also, if you are allergic to tobacco or smoke, we will take the necessary steps to ensure your comfort.
Can I book an individual seat on a private plane?
To travel on a private aircraft, you do not need to charter the whole plane, and it is also possible to book a charter flight with individual seats. This way, you can experience all the benefits of a private flight at a fraction of the cost of renting an entire private jet. In addition, a wide variety of modern jets and numerous weekly flight schedules are available for private aviation customers.
Can I fly on a private jet without a passport?
When flying on a private jet, you need to consider some essential points. First, if you pass a private plane on a domestic route, you may not need a passport, but you should have an ID (such as a driver's license) with you. When you cross your country's border and fly to an international destination, however, a passport is a must. If you do not have a valid passport, you will not be allowed to enter.
Which airports are suitable for landing a private jet?
When traveling by private jet, you can choose any airfield for landing, even a small one, as close to your destination as possible. As a rule, private travelers prefer small private airports to avoid long lines and extended security checks before landing. Private jets also have the advantage of being able to land at airports with complicated access patterns, in mountainous areas, or on shorter runways.
How can I pay to book a private charter flight?
There are many factors and variables that determine the cost of a private jet charter. For your convenience, we guarantee maximum confidentiality and security of transfers. Payment is made only after confirming the flight and coordinating all nuances. Also, you can pay for the flight in Bitcoin (BTC), or Ethereum, in addition to other traditional payment methods.
How to choose the right jet for a private flight?
Private aviation customers have hundreds of aircraft of various classes to choose from. Especially when flying for the first time, it can be easy to get confused because of the overwhelming number of aspects that need to be considered. That's why it can be challenging to choose the best jet from the wide selection of the private aviation market on your own. However, we have qualified specialists who will answer all your questions and help you order a private jet perfectly suited to your wishes.
What distances can a private plane fly?
This is quite a common question, and the correct answer in this case – depends on the situation. For example, larger planes have larger fuel tanks, so smaller planes have smaller tanks, which affects the maximum flight time. Also, weight, weather, routes, and other operational factors are essential in this question.
Who will be the crew to serve the charter flight?
A private charter is a safe and comfortable way to travel anywhere in the world. Properly selected crew onboard a private aircraft ensures reliability, confidentiality, and peace of mind during air travel. This includes the plane captain, copilot, stewardess, and others. In addition, you can request an additional crew or exceptional staff, such as a bartender or masseur.
Can I travel with my pets?
If you do not want to part with your pets while traveling, you can take them on board. Business aviation allows pets to be transported by air and provides all conditions for their comfortable stay there. Moreover, transportation by private airplane enables the pet to stay in the cabin. To transport a pet, you need to prepare documents, such as a veterinary passport with vaccination marks and a certificate from a state veterinary clinic.
What are the advantages of a private flight?
Private aviation guarantees passengers maximum flexibility, privacy, convenience, and comfort during the flight. These private jets almost always offer passengers upholstered leather seats, a seating area for conversations, business meetings, and extra toilets and showers. Corporate layouts for VIP guests include Wi-Fi, in-flight phones, and other entertainment.
Private jet passengers travel with much more freedom, convenience, and comfort to where they want to go, at a time of their choosing. If you don't find the answers to all of your important questions here, you can contact one of our experts or visit our private jet charter FAQ page.