Charter a Boeing Business Jet Private Jet
Get an Instant Boeing Business Jet Charter Cost Estimate
Private Jets Type:
VIP Airliner
Estimated Price Per Hour:
$13,660
Boeing Business Jet Private Charter Flights
Boeing Business Jet private jet charter possesses extensive international capabilities. Depending on the configuration, all private bedrooms, office spaces, lavatories, and even showers are offered. Boeing Business Jet aspires to have the ambiance of a home away from home or a sky workplace.
Boeing Business Jet Price Rental
The average cost to charter a Boeing Business Jet is around $13,660 per hour.
For charter rates and availability of Boeing Business Jet, please submit the flight request form, or call our agents 24/7 at +1 (212) 840 8000.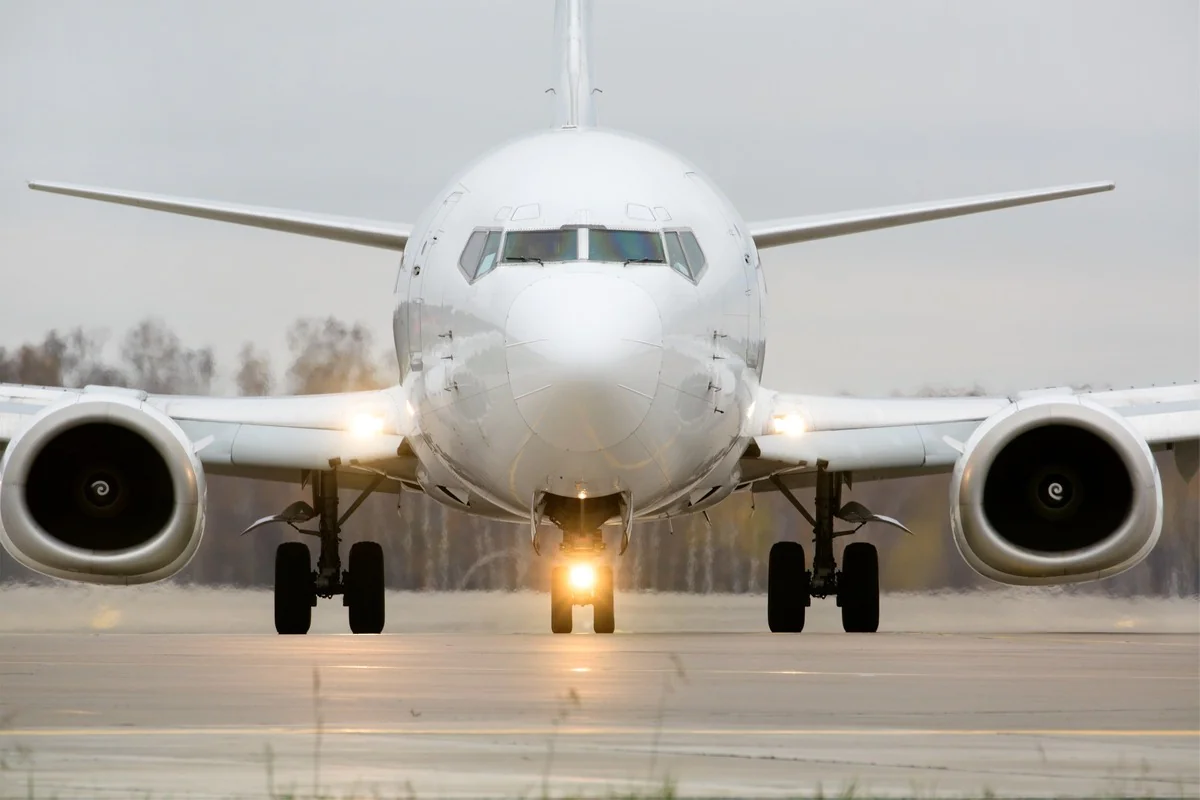 Overview Boeing Business Jet
Focusing on improving high performance for private jet flights, the Boeing Business Jet has a number of upgrades over its 737 predecessor. Charter Business Boeing Jet features the same fuselage as the 737-700, but its wings and landing gear are derived from the 737-800, which is a heavier-duty model. Boeing Business Jet is equipped with modern blended winglets for enhanced fuel efficiency, self-contained boarding steps for hassle-free and independent landing capabilities, and more fuel tanks for an expanded maximum range of 6,200 nautical miles.
General Performance
| | |
| --- | --- |
| Luggage Capacity | 5297.2 ft³ |
| Cruise Speed | 469 KTAS |
| Certified Ceiling | 41000 ft |
| Takeoff Distance | 4491 ft |
| Landing Distance | 2326 ft |
| Max Takeoff Weight | 171002 lbs |
| Max Landing Weight | 133997 lbs |
Cabin Size
| | |
| --- | --- |
| Length | 79.16 ft |
| Width | 11.58 ft |
| Height | 7.1 ft |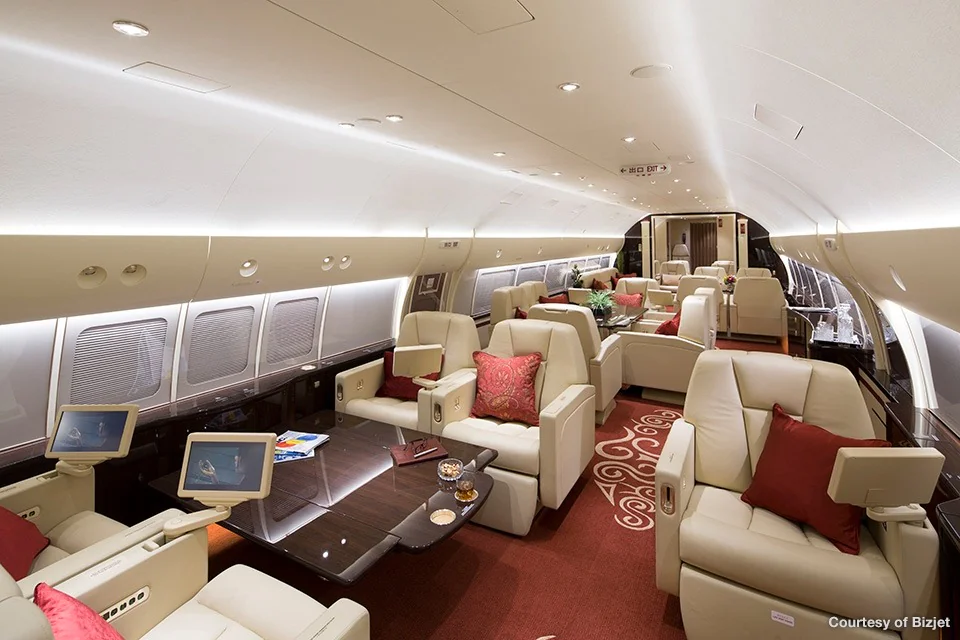 Boeing Business Jet Interior
The Ovation Choice cabin management system by Honeywell, an extraordinarily cutting-edge digital control system that enables passengers to retain optimum productivity while in the air, is installed on Boeing Business Jet charter. Boeing Business Jet streamlines connectivity via computers, iPhones, iPads, and practically every other mobile device, thanks to full compatibility with the newest gadgets and gizmos. The digital controls can also be used for entertainment thanks to large liquid crystal screens that have high-definition video, surround sound, and even an easily accessible LCD control panel. Also, as you get closer to your destination, digital maps can keep you informed in high resolution, giving you status information in real-time.
What is the flight range of Boeing Business Jet?
Boeing Business Jet private aircraft have a range of 5985 nautical miles and can get you to your destination quickly. Nonstop flights from New York to London and Los Angeles to Tokyo are possible with a Boeing Business Jet charter.
How many hours can a Boeing Business Jet fly?
Typically, a Boeing Business Jet private jet charter lasts between 8 and 14 hours. Nevertheless, this could change based on flight conditions.
How long of a runway does a Boeing Business Jet need?
Boeing Business Jet private jet charter's runway is approximately 4491 ft for takeoff and 2326 ft for landing.
Similar Private Jets to Boeing Business Jet