Private Jet Charter Embraer ERJ 145
Get an Instant Embraer ERJ 145 Charter Cost Estimate
Private Jets Type:
VIP Airliner
Estimated Price Per Hour:
$6,000 – $9,000
Embraer ERJ 145 Private Charter Flights
A striking representative of the ERJ 145 family of regional jets, the ERJ 145 shows excellent flight and technical data and is the largest aircraft in the segment. The ERJ 145 is actively used as a commercial aircraft due to its ability to combine flexibility, durability, and reliability.
In addition, chartering the ERJ 145 allows passengers to travel short distances at M 0.78. Therefore, one can fly from Chicago to Miami, Houston to Buffalo, and New Orleans to Minneapolis.
Falcon 8X Price Rental
The average cost to charter a Embraer ERJ 145 is around $8,700 per hour. 
For charter rates and availability of the Embraer ERJ 145, please submit the flight request form, or call our agents 24/7 at +1 (212) 840 8000.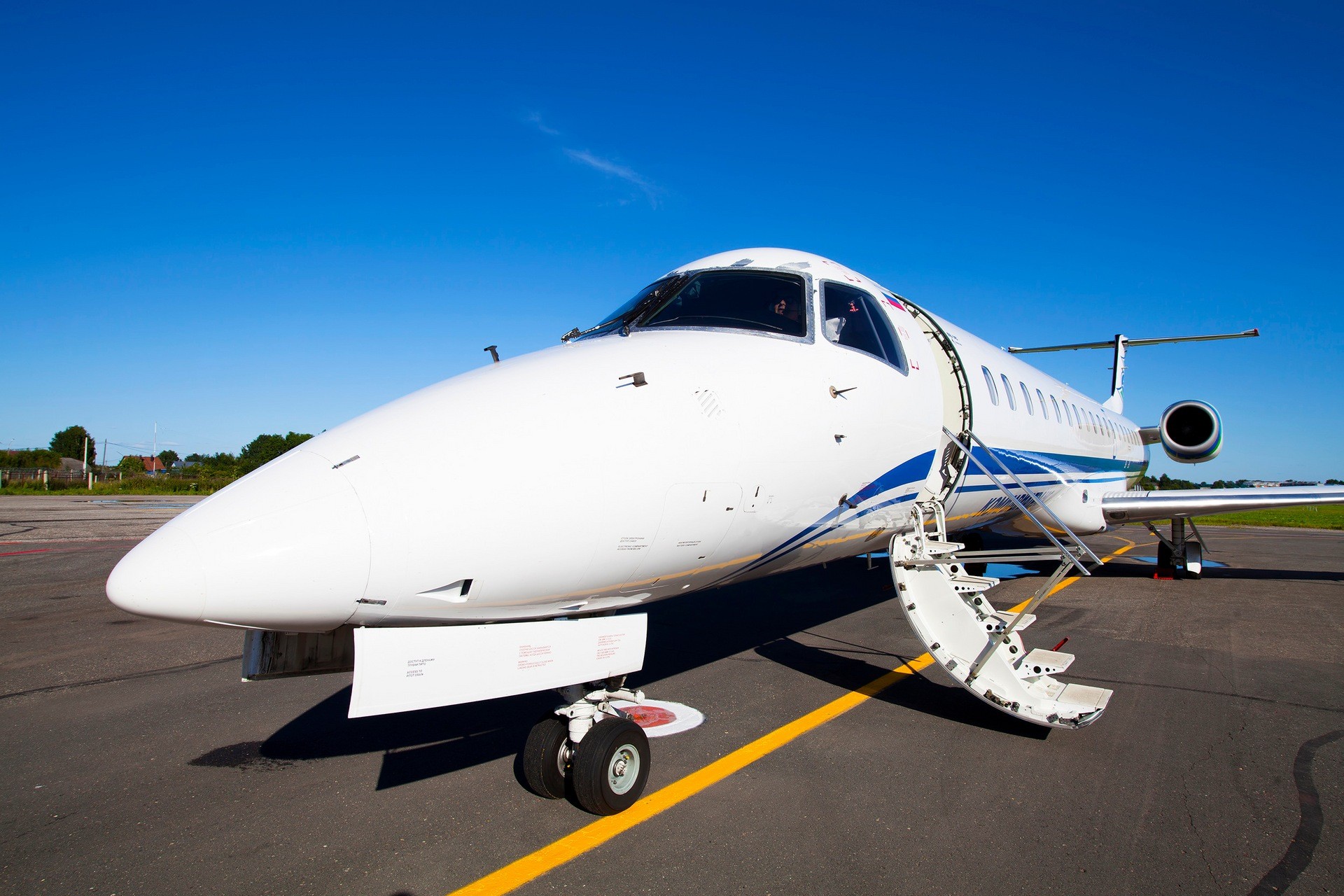 Overview Embraer ERJ 145
The ERJ 145 is perfect for private flights of sports teams, large groups, heads of state, and business people. The model provides much quieter travel due to its twin AE 300 7A turbojet engines and cylindrical fuselage with a pointed nose. The engines on the pylons at the rear of the fuselage are equipped with a digital engine control system with full control. There are fuel tanks in the lower part of the fuselage and a folding passenger boarding ramp in the vestibule. 
In addition, the aircraft is equipped with a modern anti-icing device, Primus 1000 color weather radar, Honeywell Primus 1000 avionics with a dual course guidance system, and firefighting equipment. The ERJ 145 also has a rudder control system, T-shaped tail fins, and more, ensuring a comfortable private means of travel. The company also launched two major versions of the 145, the Embraer 145 LR and the Embraer 145 XR. 
General Performance
| | |
| --- | --- |
| Performance | English |
| Range | 1,500 nm |
| Cruise Speed | 434 ktas |
| Takeoff Distance | 6,464 ft |
| Landing Distance | 4,559 ft |
| Useful Weight | 11,322 Ibs |
| Payload with Full Fuel | 12,755 Ibs |
Cabin Size
| | |
| --- | --- |
| Length | 54,1 ft |
| Width | 6,8 ft |
| Height | 6 ft |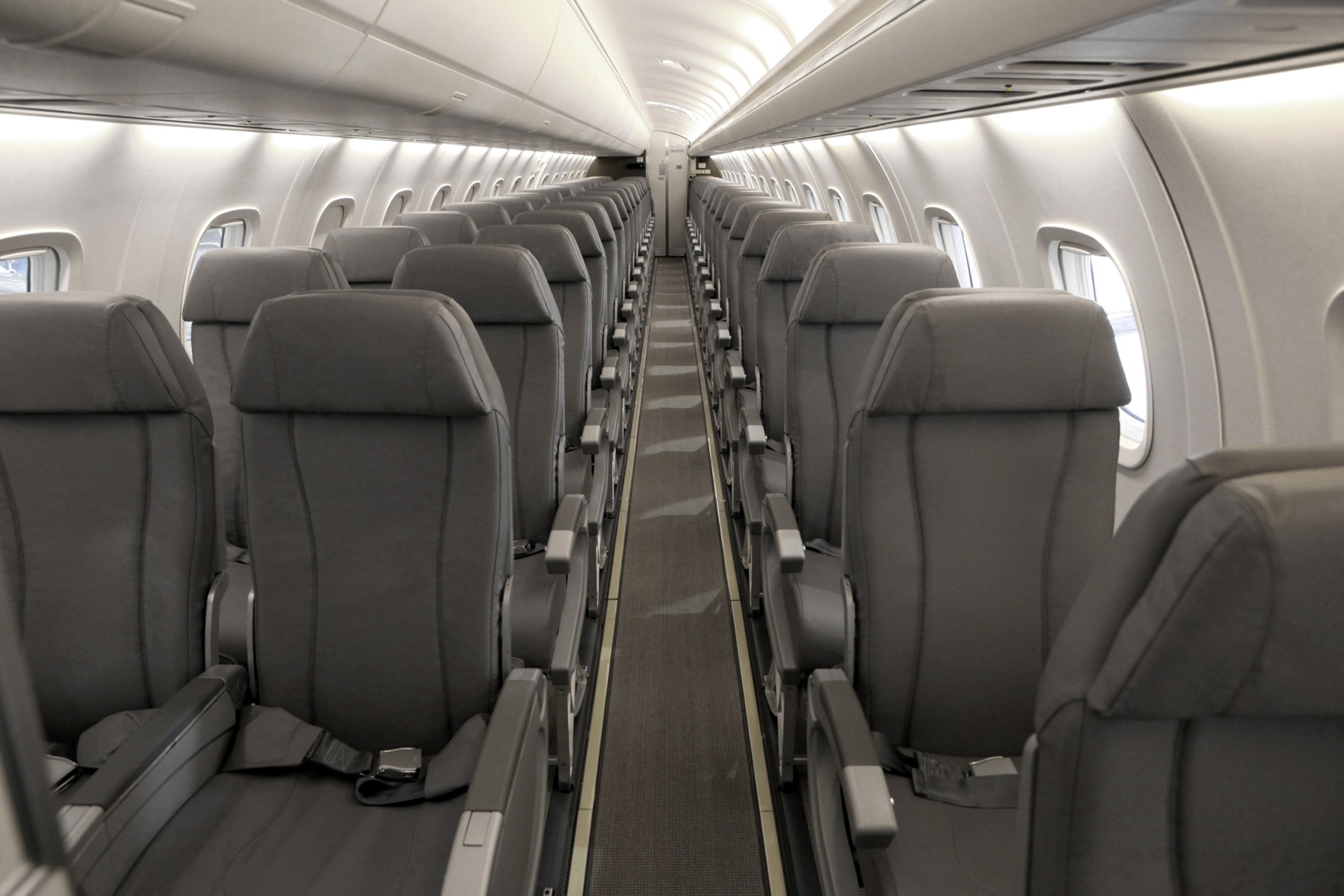 Embraer ERJ 145 Interior
The ERJ 145 cabin provides excellent service for large groups, necessary space for work or rest, and satellite communications. The layout of the ERJ 145 cabin provides the arrangement of seats in two rows following the scheme 1+2. Individual ventilation and lighting panels are also located next to the seats. The fuselage vestibule features a folding passenger boarding ramp, a kitchen, and a roomy luggage compartment.
What is the flight range of an Embraer ERJ 145?
The Embraer ERJ 145 has a flight range of approximately 1,550 nautical miles with standard fuel tanks. This allows for nonstop travel on shorter routes, making it suitable for regional and domestic flights.
How many hours can an Embraer ERJ 145 fly?
An Embraer ERJ 145 private jet charter can transport you nonstop for around 2,5-3 hours. 
How Long of a Runway Does an Embraer ERJ 145 Need?
The Embraer ERJ 145 typically requires a runway length of approximately 6,464 feet for takeoff under standard conditions. For landing, it requires a runway length of around 4,559 feet.
Similar Private Jets to Embraer ERJ 145