Charter a Embraer Brasilia 120 Private Jet
Get an Instant Embraer Brasilia 120 Charter Cost Estimate
Private Jets Type:
VIP Airliner
Estimated Price Per Hour:
$2,760
Embraer Brasilia 120 Private Charter Flights
Embraer Brasilia 120 is a twin-turboprop commuter airliner built in Brazil by the aerospace corporation Embraer, which is now among the world's leading manufacturers of commercial and military aircraft. Embraer Brasilia private jet charter is currently a favored option for regional and commuter airlines, as well as corporate and government transportation.
Embraer Brasilia 120 Price Rental
The average cost to charter Embraer Brasilia 120 is around $2,760 per hour.
For charter rates and availability of Embraer Brasilia 120, please submit the flight request form, or call our agents 24/7 at +1 (212) 840 8000.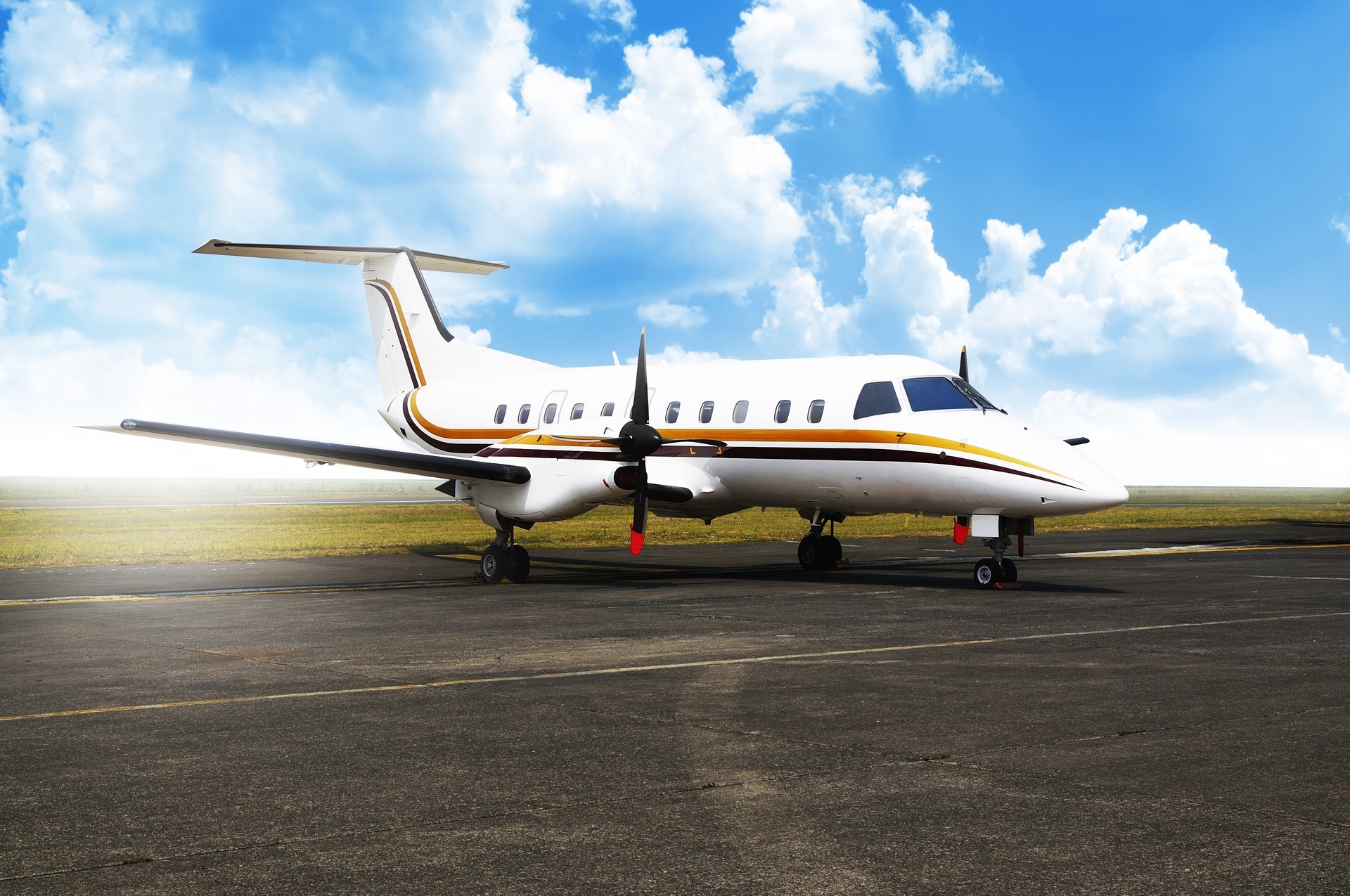 Overview Embraer Brasilia 120
Embraer Brasilia, which was introduced in the 1980s as a regional airliner, was originally intended to accommodate up to 30 passengers. With its high-wing configuration, it provides excellent visibility and easy passenger and cargo handling. Embraer Brasilia private jet charter is particularly noteworthy for its ability to operate on short runways, making it an ideal choice for smaller regional airports. Two Pratt & Whitney Canada PW118 engines provide ample power to navigate through various weather conditions.
General Performance
| | |
| --- | --- |
| Luggage Capacity | 222 ft³ |
| Cruise Speed | 300 KTAS |
| Certified Ceiling | 26000 ft |
| Takeoff Distance | 5085 ft |
| Landing Distance | 4560 ft |
| Max Takeoff Weight | 26433 lbs |
| Max Landing Weight | 25794 lbs |
Cabin Size
| | |
| --- | --- |
| Length | 30.78 ft |
| Width | 6.88 ft |
| Height | 5.76 ft |
Embraer Brasilia 120 Interior
Embraer Brasilia 120 private jet charter offers seating for 30 passengers and a spacious 222 cubic feet of passenger baggage. To enhance the passenger experience, the aircraft is equipped with a passive vibration and cabin noise reduction system. In addition, the cabin features a galley for hospitality services and a fully enclosed lavatory located at the rear of the aircraft.
FAQ: Embraer Brasilia 120
What is the flight range of Embraer Brasilia 120?
The 1,744 nautical miles amazing range of the Embraer Brasilia 120 private jet makes it the perfect airplane for long-distance travel. For instance, a chartered Embraer Brasilia 120 may reach Miami to Mexico City or from Los Angeles to Mazatlan in a surprisingly short length of time.
How many hours can an Embraer Brasilia 120 fly?
The maximum time for a private jet charter on an Embraer Brasilia 120 is between 3,5 to 4 hours, depending on factors like the weather, altitude, payload, and route.
How long of a runway does an Embraer Brasilia 120 need?
The runway for Embraer Brasilia 120 private jet charter is about 5085 ft for takeoff and 4560 ft for landing.
Similar Private Jets to Embraer Brasilia 120