Charter a Embraer ERJ 140 Private Jet
Get an Instant Embraer ERJ 140 Charter Cost Estimate
Private Jets Type:
VIP Airliner
Estimated Price Per Hour:
$6,800
Embraer ERJ 140 Private Charter Flights
The ERJ 140 passenger aircraft is designed for medium-range routes. The plane was commissioned by U.S. airlines and is a shortened version of the ERJ-145. The Embraer manufacturer first introduced the model at the European Regional Airlines Association conference at the end of the 20th century. By chartering the ERJ 140, it allows customers to travel in maximum comfort at 514 MPH.
Embraer ERJ 140 Price Rental
The average cost to charter an Embraer ERJ 140 is around $6,800 per hour.
For charter rates and availability of the Embraer ERJ 140, please submit the flight request form, or call our agents 24/7 at +1 (212) 840 8000.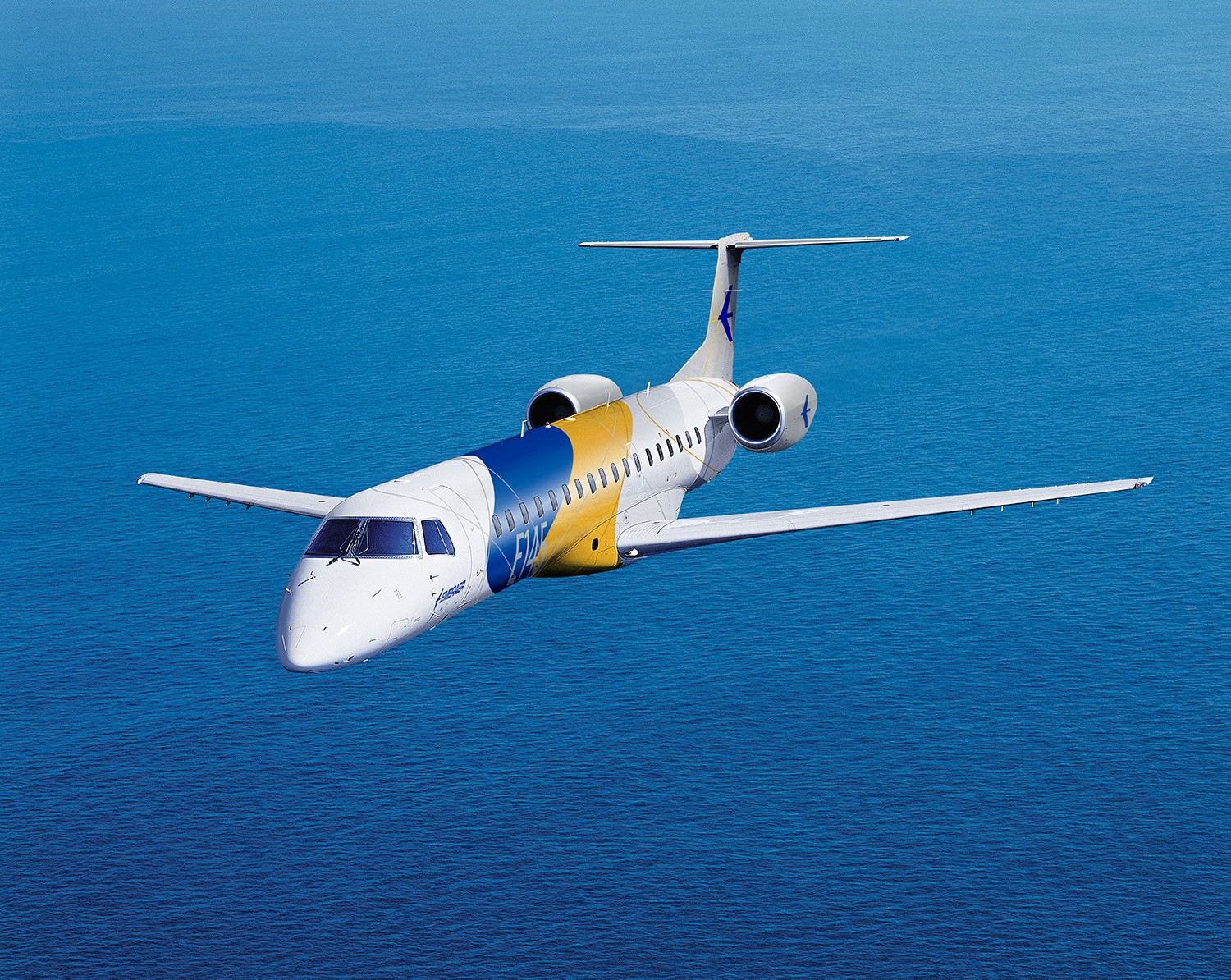 Overview Embraer ERJ 140
The ERJ 140 differs from previous models in having a more extended nose section, more powerful Rolls-Royce AE 3007 engines, and reinforced landing gear. As a result, two aircraft versions were developed, Long Range and Extended Range, with different ranges and fuel tanks. In addition, it stands out for its more efficient wing, more extended nose section, and inexpensive maintenance.
General Performance
| | |
| --- | --- |
| Luggage Capacity | 325 cu. ft. |
| Cruise Speed | 447 ktas |
| Certified Ceiling | 37,000 ft |
| Takeoff Distance | 6,069 ft |
| Landing Distance | 4,527 ft |
| Max Takeoff Weight | 46,517 lb |
| Max Landing Weight | 41,226 lb |
Cabin Size
| | |
| --- | --- |
| Length | 49.44 ft |
| Width | 6.89 ft |
| Height | 5.97 ft |
Embraer ERJ 140 Interior
The ERJ 140 is designed to provide passengers with a premium and luxurious flying experience. The aircraft offers distinct areas for relaxation and productivity, ensuring passengers have the perfect environment for their travel needs. Passengers aboard the ERJ 140 can enjoy separate lounge and work areas. The lounge area is designed for relaxation, providing a comfortable and inviting space where passengers can unwind, socialize, or simply enjoy their journey in tranquility. On the other hand, the work area is dedicated to productivity, offering a conducive environment for business travelers to focus, conduct meetings, or engage in work-related tasks.
The spacious baggage compartment of the ERJ 140 ensures that passengers have ample room to store their belongings securely. This feature allows travelers to bring their essentials and personal items without any concerns, providing convenience and peace of mind throughout the journey. Furthermore, the ERJ 140 is equipped with advanced communication systems, enabling passengers to stay connected during their flight. Whether it's staying in touch with family and friends or maintaining business communications, these systems facilitate seamless connectivity, ensuring passengers are never out of reach.
What is the flight range of an Embraer ERJ 140?
Embraer ERJ 140 charter provides 1,650 nm of uninterrupted flight.
How many hours can an Embraer ERJ 140 fly?
An Embraer ERJ 140 private jet charter can transport you nonstop for around 3-4 hours.
How long of a runway does an Embraer ERJ 140 need?
Embraer ERJ 140 private jet charter requires a runway length of approximately 6,069 feet for takeoff and 4,527 feet for landing.
Similar Private Jets to Embraer ERJ 140